Istanbul: 6 dead, several injured
14 November, 2022 | Pranay Lad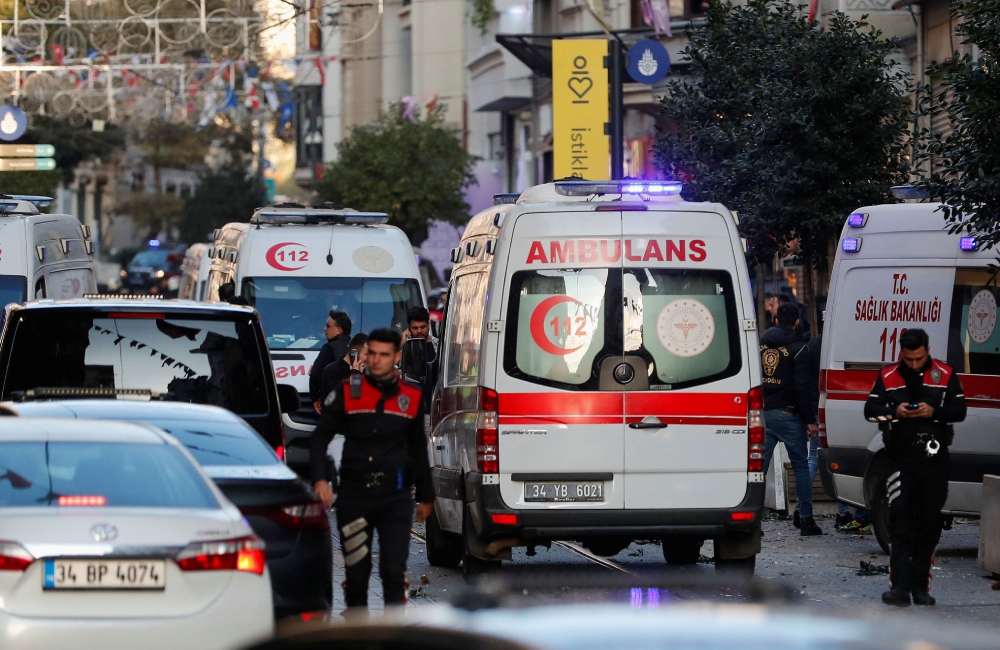 Turkish officials have reported that an explosion in a crowded location of downtown Istanbul resulted in at least six fatalities and 81 injuries.
An explosion shook Istiklal Avenue in central Istanbul on Sunday that left six people dead and 81 others injured. Turkish President Tayyip Erdogan described the incident as a bomb assault that "smells like terrorism."
According to the state-run agency's English-language Twitter feed, Interior Minister Suleyman Soylu claimed on Monday that police had detained the individual who planted the device that exploded in Istanbul.
Earlier, vice president Fuat Oktay stated that a female terrorist is suspected of carrying out the explosion.
The offenders would face punishment, said Turkish President Recep Tayyip Erdogan.
He denounced the "vile attack" and claimed that "the stench of terror" was present during a news conference in Istanbul.
Bekir Bozdag, the justice minister, told Turkish media that a lady had been sitting on a seat nearby for more than 40 minutes before departing soon before the explosion.
Suleyman Soylu, the interior minister, stated on Monday morning that police had detained a suspect in the bomb's alleged leaver and that the Kurdistan Workers' Party (PKK) was to blame.
A terrorist organisation known as the PKK demands an autonomous Kurdish state within Turkey. It is considered a terrorist organisation by the US and the EU.
A government official named Derya Yanik tweeted that two victims included a worker for a government ministry and his young daughter.
Turkey has received condolences from all across the world in the aftermath of the tragedy.
According to a statement from White House press secretary Karine Jean-Pierre, the US said that it stands "shoulder to arm" with its NATO member in "countering terrorism."
"We feel your grief… We are with you in the battle against terrorism," the French president Emmanuel Macron stated in a tweet in Turkish.
Volodymyr Zelensky, the president of Ukraine, stated in a tweet that was also written in Turkish: "The grief of the brotherly Turkish people is our pain."
Greece, Italy, Pakistan, and other nations also showed their sympathy.
One of the city's main thoroughfares, Istiklal Street, which is frequently crowded with shoppers, was previously the target of a suicide bomber in 2016.