It's not Amul vs Nandini, but Amul and Nandini: Amul MD Jayen Mehta told NewsX
11 April, 2023 | Amish Mahajan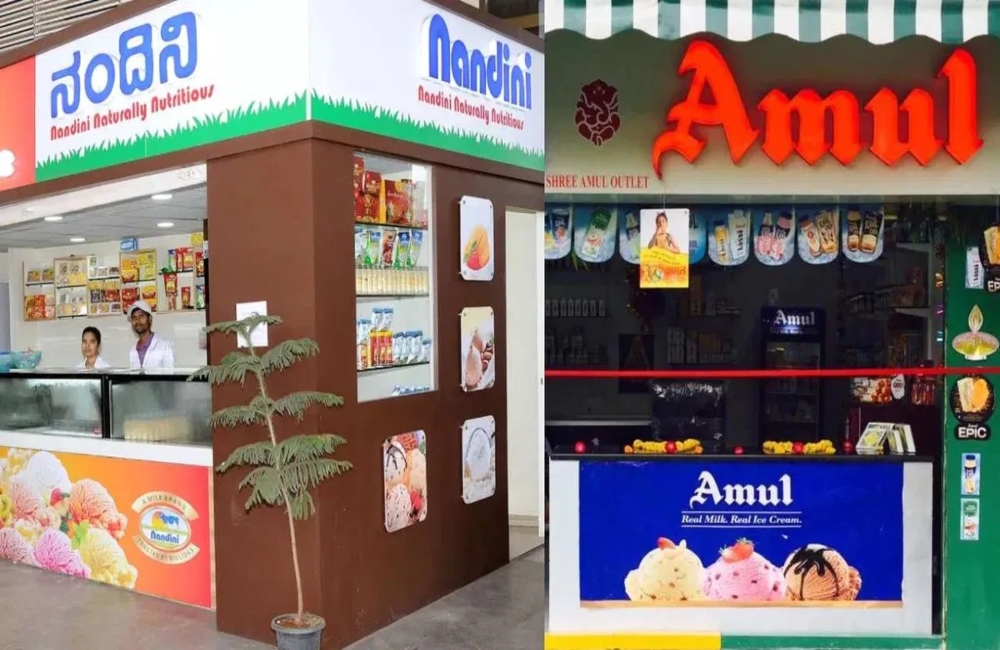 "It is not about Amul versus Nandini, but it is Amul and Nandini.
Amid calls to boycott dairy giant Amul's products in Karnataka, Jayen Mehta, Managing Director Amul, said the company's entry into Karnataka's dairy market is not to compete but to collaborate with the local Nandini brand.
In an exclusive interaction with NewsX, Mehta said, "It is not about Amul versus Nandini, but it is Amul and Nandini. Both are farmer-owned cooperatives working on similar interests. We are not here to compete with Nandini".
Responding to the criticisms and politics, Mehta said, "I would not comment or criticize the reactions coming our way. Even those who oppose our brand are also our customers. They are free to speak their mind. But nothing will change the good relationship between Nandini and Amul." "We work closely with Nandini on several products. For the last decade, we have been packing 30,000 litres of Amul ice cream using Nandini milk at their three plants in Karnataka. During the covid period, even when we had a shortage of cheese, we purchased cheese from Nandini while they were in glut."
On being asked about the two major charges of finishing Nandini and privatizing it, "Mehta said it was impossible. Like the farmers of Gujarat own Amul likewise, Nandini is owned by the farmers of Karnataka. Cooperatives collaborate; they don't necessarily compete with each other. The question of the merger and finishing of any other brand is unfounded.
While Karnataka Milk Federation's Nandini remains dominant in the state, Amul stands third and sometimes fourth to the local brand. According to Mehta, Amul sells its toned milk for Rs 54, the same price we sell in other states like Bombay and Delhi, while in Karnataka, Nandini's price is Rs 39-40. So in such cases where the difference in the price is so much, one can't grow the market.
Seeing the politicization of the Amul vs Nandini fight in Karnataka, CM Basavaraj Bommai had to come forward. Clarifying, he said, ' Nandini is a very good brand of our state. Congress and JDS are doing politics at the time of the elections.
On the other hand, Karnataka Congress President DK Shivakumar visited Nandini Milk Parlor in Hassan. He said, ' We already have Nandini, ' better than Amul. We do not need any Amul. Earlier, Congress accused BJP of 'murdering' Karnataka's dairy brand.