Jacqueline Fernandez Appears Before Delhi Court in Rs 200 Cr Money Laundering Case
12 December, 2022 | Pranay Lad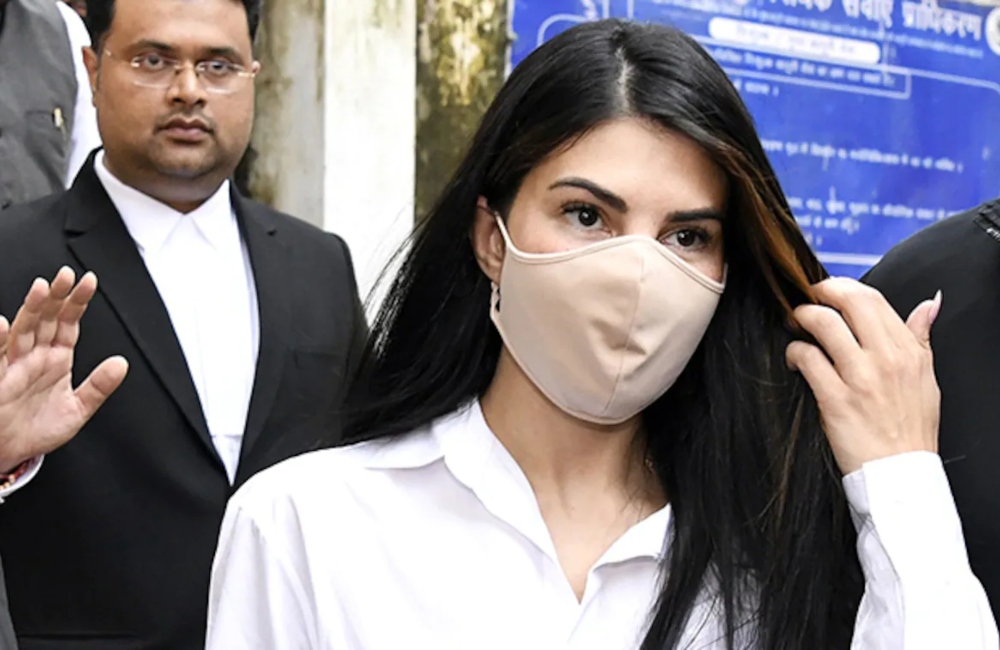 Actress Jacqueline Fernandez appeared in the Patiala House Court in the national capital on Monday in connection with the Rs 200 crore money laundering case involving conman Sukesh Chandrashekhar.
Pinky Irani, who is said to be Chandrashekhar's close assistant and who introduced him to Bollywood star Jacqueline Fernandez, was detained by the Delhi Police on November 30 in Mumbai. The Economic Offences Wing (EOW) claims that the accused Pinky Irani used to represent the main accused Sukesh Chandrasekhar as a business tycoon and used to play a key role in establishing communication between various Bollywood celebrities and the main accused Sukesh Chandrasekhar.
Additionally, it is claimed that Pinky Irani, the defendant, played a key role in disposing of the money that was demanded from the complainant and other sources.
When Bollywood star Jacqueline Fernandez stated she wanted to provide some crucial information in the Rs 200 crore fraud case involving conman Sukesh Chandrashekhar, Delhi Police also recorded her testimony in court under Section 164.
In a charge sheet submitted in 2021, the Delhi Police Economic Offence Wing (EOW) named 14 defendants, including Conman Sukesh Chandrashekhar, his wife Leena Maria Paul, and others. The Chargesheet was submitted in accordance with a number of IPC sections and the stipulations of the Maharashtra Control of Organized Crime Act (MCOCA).
Leena, Sukesh, and others allegedly exploited Hawala networks and established Shell businesses to store the money gained from criminal activity.
In addition to continuing investigations against Chandrasekhar in other cases throughout the nation, the Delhi Police's EOW has filed an FIR against him for allegedly defrauding Shivinder Singh and Malvinder Singh, the spouses of former Ranbaxy founders, of Rs 200 crores.
Sukesh Chandrasekar, a prisoner in Rohini, is accused of extorting more than Rs 200 crore from the spouses of erstwhile Religare founders Malvinder and Shivinder Singh, who are presently being held in Tihar prison, according to the prosecution.
According to investigations, the accused Sukesh Chandrasekar defrauded Malvinder's wife Japna Singh, and Shivinder's wife Aditi Singh out of numerous crores of rupees.
Under the guise of an officer from the Union Law Ministry, the ladies claimed that they had paid the conman millions of rupees to seek bail for their husbands and assure their safety.
After pretending to be government representatives and offering to get bail for Aditi's husband, Chandrasekhar and his friends reportedly stole money from her. According to sources, while Chandrasekhar was being held in Rohini jail, he convinced Aditi to send money by pretending to be a central government official through a hoax call and promising to handle bail for her husband.
For their suspected involvement in the duping case, Chandrasekhar and his actress wife Leena Maria Paul were both detained by the Delhi Police in September of last year.