Jacqueline Fernandez gets interim bail in Rs 200 crore extortion case
26 September, 2022 | Pranay Lad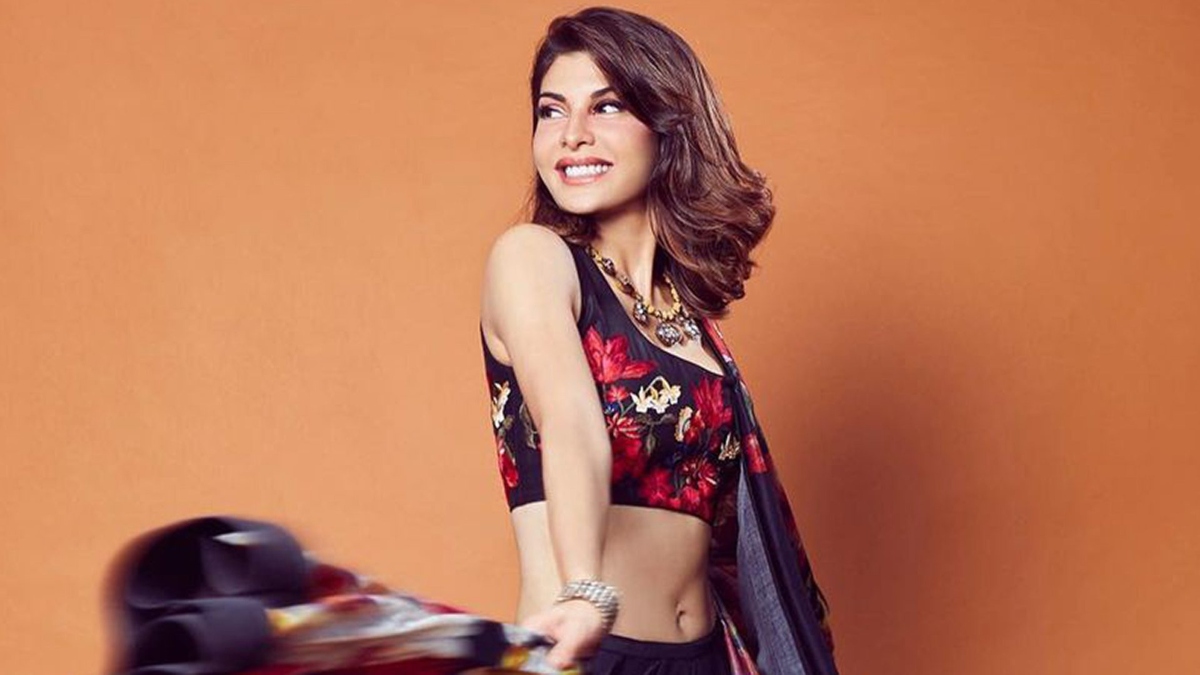 The Enforcement Directorate case involving the Rs 200 Crore money laundering case involving conman Sukesh Chandrashekar and others saw Bollywood star Jacqueline Fernandez appear on Monday at the Pa...
The Enforcement Directorate case involving the Rs 200 Crore money laundering case involving conman Sukesh Chandrashekar and others saw Bollywood star Jacqueline Fernandez appear on Monday at the Patiala House Court where she had been summoned.
The attorneys for actress Jacqueline Fernandez have argued for bail in the case involving money laundering.
The ED was asked for a response about the bail request by Additional Sessions Judge Shailender Malik; in the meantime, her ordinary bail is still waiting in court.
The court granted temporary release to Jacqueline on a bail bond of Rs 50,000 at the plea of her attorney.
This year's next hearing is scheduled on October 22.
The actor received a summons from the court earlier on Wednesday, ordering him to physically appear before it on September 26 of this year.
Bollywood star Jacqueline Fernandez was named as an offender in a supplemental charge sheet submitted by the Enforcement Directorate on August 17 this year in the Rs 200 crore extortion case against conman Sukesh Chandrashekar in a Delhi Court.
After receiving the supplemental charge sheet on Wednesday, Additional Sessions Judge Praveen Singh ordered the newly added defendant Jacqueline Fernandez to appear before him or her on September 26, 2022.
The court further ordered ED to give copies of the charge sheet to each defendant in the current case.
A lawyer for the Delhi Police Economic Offences Wing (EOW), which is also looking into the case, told the court that Jacqueline Fernandez had previously been summoned to appear for the investigation on August 29, 2022, but since she failed to show up, a new summons has been issued for her to participate in the investigation. Jacqueline's attorney showed up there and promised that she would cooperate with the inquiry and take part.
Additionally, the ED has repeatedly called Jacqueline Fernandez into question as part of the probe.
Jacqueline's attorney, Prashant Patil, stood on her behalf and said that she has always cooperated with the investigating authorities and has responded to all summonses issued to her thus far. "To the best of her abilities, she gave the ED all the facts.
ED's prior accusations
Chargesheet did not name her as an accuser, but he did discuss the specifics of the statement made in the case by Bollywood stars Jacqueline Fernandez and Nora Fatehi.
Bollywood stars Jacqueline Fernandez and Nora Fatehi reportedly examined and testified that the actresses received top-of-the-line BMW vehicles as the accused Sukesh's most costly presents.
According to the ED charge sheet, Jacqueline Fernandez admitted to receiving gifts, including three expensive bags from Gucci, Chanel, and two Gucci outfits for working out, between August 30, 2021, and October 20, 2021. A pair of Louis Vuitton shoes, two sets of diamond stud earrings, two Hermes bracelets, and a bracelet made of a rainbow of coloured stones. Additionally, she was given a Mini Cooper, which she returned.
"ED claims that on October 20, 2021, Sukesh was challenged by Jacqueline. According to Jacqueline Fernandez, Sukash Chandrasekhar frequently booked her own hotel rooms and private jet travel.
On September 12, 2021, and October 14, 2021, Nora Fatehi made statements that were recorded under section 50 of the PMLA, 2002. In both statements, she claimed that Leena Paulose gave her a Gucci bag and an iPhone as part of a booking for a charity event. (Chandrashekhar's wife)
Leena Paulose contacted Nora's husband, she said, and he placed the phone on speaker, thanking her and letting her know they were fans. She then said that as a sign of their affection and generosity, they would give her a brand-new BMW automobile.
According to ED, searches were carried out throughout the inquiry at a number of locations connected to Sukesh Chandrashekar and his colleagues.
16 high-end automobiles that were either registered in the names of Leena Paulose's companies or in the names of other parties were confiscated during the search under section 17 of the PMLA. It is further argued that it has come to light that Sukesh deliberately set up the framework for stacking and transferring the proceeds of crime, actively taking part in the money laundering process.
Read more: Chhello Show unanimous choice of the entire jury, says Film Federation chief T P. Aggarwal