Jaishankar hails India-UAE relationship, calls it "Ambitious"
12 December, 2022 | Pranay Lad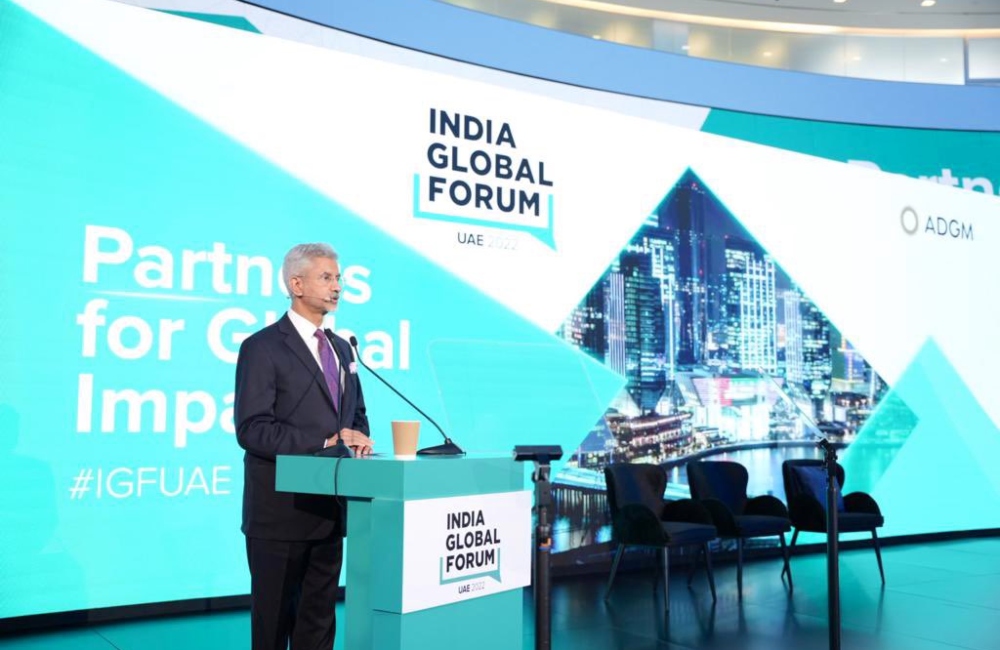 He also said that the UAE is currently India's third-largest trading partner and its second-largest export market.
External Affairs Minister S. Jaishankar described the relationship between India and the UAE as "ambitious" in his speech at the India Global Forum in the United Arab Emirates (UAE) on Monday. He added that the ties are not really constrained by their bilateral possibilities and will eventually be felt on a global scale.
"Because it isn't really constrained by the possibilities on either side, it is in many respects a highly ambitious partnership. I have every confidence that as our relationship develops, it will also have an impact on society as a whole "said Jaishankar. The Minister praised the relationships between the two countries further and emphasised that India and the UAE are two countries that have known each other for a very long time and would want to take advantage of this connection now, in the face of global change.
The EAM also stressed the importance of commercial relations between India and the UAE during his speech, noting that the UAE is currently India's third-largest trading partner and its second-largest export market.
More Indians reside in the UAE than in any other foreign country. UAE, therefore, has a special significance in our thoughts, whether we are talking about people or business, according to Jaishankar.
Jaishankar gave the India-UAE partnership a good rating and emphasised how the two nations frequently discuss startups, artificial intelligence, education, and space.
The EAM stated during the India Global Forum and panel discussion on India-UAE on Monday that "the old, conventional energy trade investments are continuing, but a new agenda is also coming into existence."
Notably, India's exports to the UAE between April and September 2022 were around USD 16 billion, up 24% from the previous year, while its imports rose 38% to USD 28.4 billion over the same period.
In the past, the two sides have also discussed cooperating in the fields of energy, healthcare, defence, space, climate change, skills, fin-tech, and startups.