Jaishankar visits Sri Siva Subramaniya Swami Temple in Nadi, Fiji
15 February, 2023 | Pragati Singh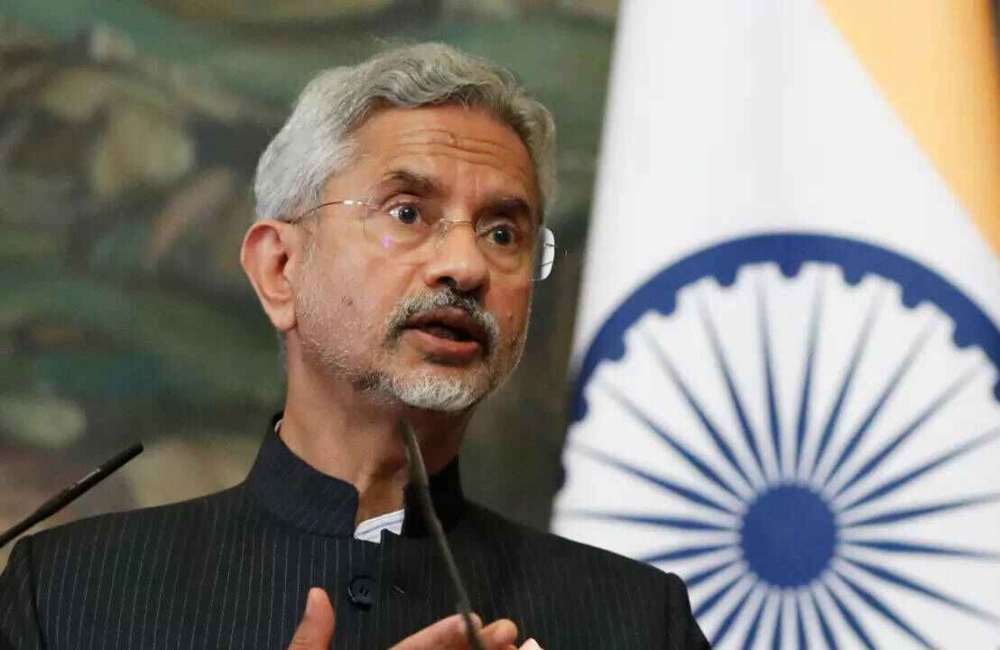 S Jaishankar paid a 'darshan' to the Sri Siva Subramaniya Swami Temple in Nadi, Fiji, on Wednesday.
External Affairs Minister S Jaishankar paid a 'darshan' to the Sri Siva Subramaniya Swami Temple in Nadi, Fiji, on Wednesday (sighting the deity). "Visited the Sri Siva Subrahmanya Swami temple in Nadi and had a darshan. Along with my Parliamentary colleagues, could see first-hand, our vibrant culture and traditions flourishing in Fiji," Jaishankar tweeted. The Sri Siva Subramaniya Temple in Nadi, Fiji, is the Pacific's largest Hindu temple.
Jaishankar arrived in Fiji on Tuesday to attend the 12th World Hindi Conference. Aseri Radrodro, Fiji's Education Minister, greeted him. On Wednesday, Jaishankar and Fiji Deputy Prime Minister Biman Prasad discussed ways to strengthen India-Fiji ties through development cooperation.
"Great to meet @FijiGovernment DPM @bimanprasad in Nadi shortly after our meeting in New Delhi. Discussed further advancing our longstanding ties through our development cooperation," Jaishankar tweeted on Wednesday.
In Nadi, Jaishankar presided over the 12th Vishwa Hindi Sammelan. Ratu Wiliame Maivalili Katonivere, President of Fiji, was also present at the event. At the event, Jaishankar emphasised the importance of spreading Hindi around the world.
"In events like World Hindi Conference, it is natural that our focus should be on various aspects of the Hindi language, its global use, and its dissemination. We will discuss issues like the status of Hindi in Fiji, the Pacific region and indentured countries," Jaishankar said while addressing the World Hindi Conference in Fiji on Tuesday. He declared that the era of emulating Western languages and traditions had passed.
"The era when we equated progress & modernity with westernization is behind us. Many such languages and traditions which were suppressed during the colonial era are again raising their voice on the global stage," Jaishankar said.
He stated that the world must be aware of all cultures and societies. "In such a situation, it is necessary that the world should know about all the cultures and societies," added Jaishankar. The governments of India and Fiji are co-hosting the World Hindi Conference in Nadi.