Japan PM Kishida's visit to India: An opportunity to review progress made in bilateral ties
19 March, 2023 | Pragati Singh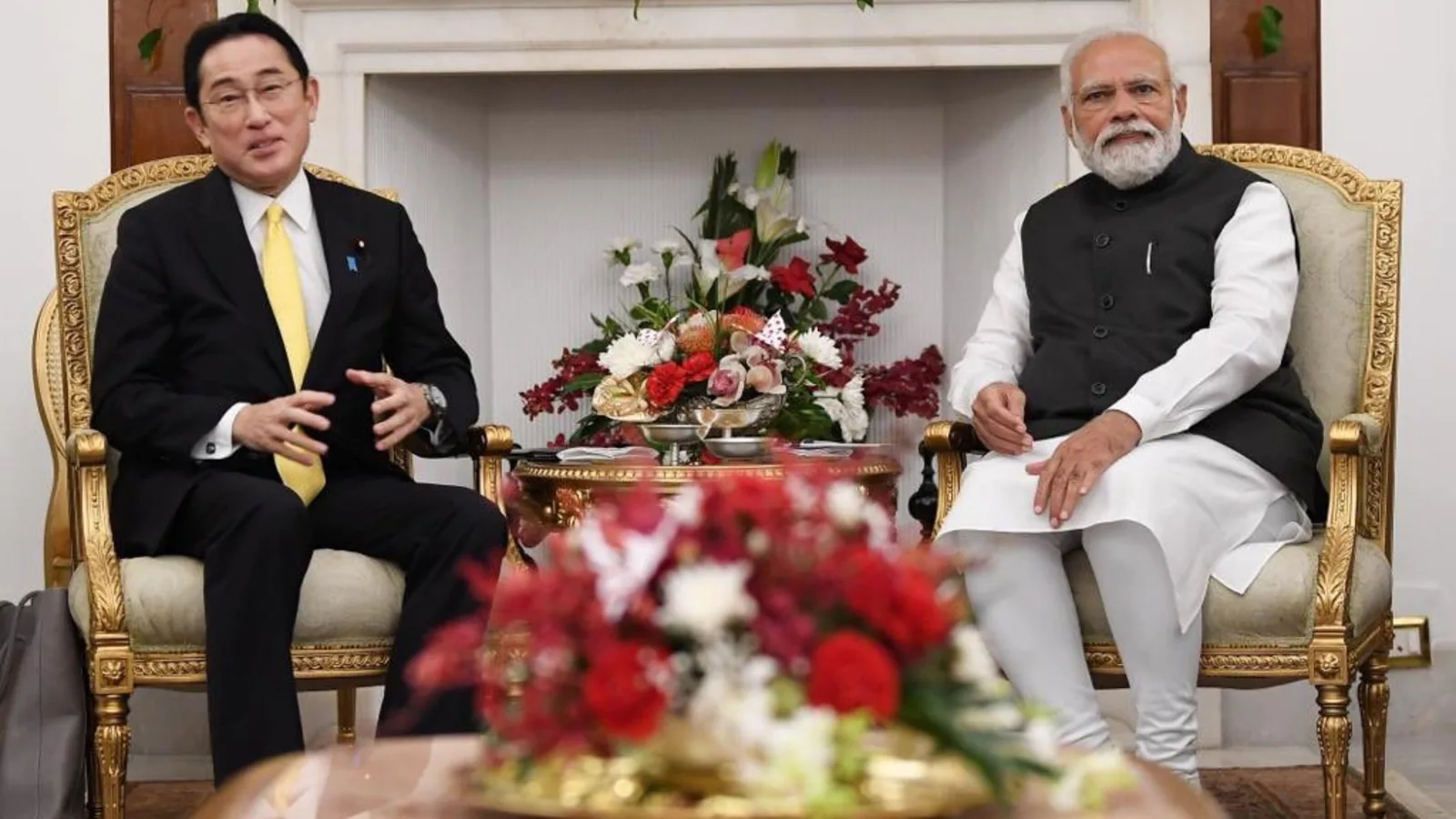 Japanese Prime Minister Fumio Kishida will visit India on March 20-21.
Both nations collaborate in a variety of sectors, including defence and security, commerce and investment, science and technology, education, healthcare, and essential and emerging technologies. During Kishida's visit to India, the two countries can collaborate on critical global concerns including as food and health security, energy transitions, and economic stability.
Arindam Bagchi, the official spokeswoman for the Ministry of Foreign Affairs (MEA), stated that Japan is a "very significant partner" and that India looks forward to exchanging ideas.
"We look forward to the visit of the honourable Prime Minister of Japan that's on Monday. As you know, Japan is our very important partner. We have annual summits with them and this is part of that. They are also partners in plurilateral and multilateral constructs so we look forward to a rich discussion. We look forward to the exchange of views," the MEA spokesperson had said.
"Prime Minister had gone to Japan last year. Prime Minister Kishida had come here so we look forward to taking forward those discussions but what will be the talking points, what will be the outcomes let the leaders talk about it. I think it's pretty far too soon to judge that," Arindam Bagchi said.
He did not, however, provide any specifics about the topics to be discussed between Prime Minister Narendra Modi and his Japanese colleague.
Japanese Prime Minister Fumio Kishida will visit India on March 20-21. During his tour, he will meet with Prime Minister Narendra Modi. The two presidents will address bilateral and regional matters of mutual concern, according to an official announcement from the Ministry of Foreign Affairs on March 10.
'Special Strategic and Global Partnership' exists between India and Japan. In 2000, India-Japan ties were upgraded to 'Global Partnership,' then to 'Strategic and Global Partnership,' and finally to 'Special Strategic and Global Partnership,' in 2014.
Since 2006, India and Japan have conducted regular annual summits (the last Annual Summit was held in March 2022 in New Delhi). Japan is a close partner with whom we hold an Annual Summit as well as a 2+2 Foreign and Defense Ministers Conference. wherein India holds an annual summit as well as a 2+2 Foreign and Defence Ministers Conference.
Together with Australia and the United States, New Delhi and Tokyo are members of the Quadrilateral Strategic Dialogue (QUAD). It is a strategic security conversation maintained by member countries that includes Australia, India, Japan, and the United States. The Quad is committed to collaborating with regional allies who advocate for a free and open Indo-Pacific.
Additionally, defence cooperation between the two countries has emerged as a crucial area of interaction. The successful completion of our two nations' first fighter jet exercise "Veer Guardian" in Japan in January 2023 was a great milestone. This was shortly followed by the 4th "Dharma Guardian" army exercise, which was held in Japan for the first time.
With a large number of exercises, maritime security cooperation, particularly Navy-to-Navy cooperation, has made great progress. Last November, India participated in the International Fleet Review in Tokyo as well as the Malabar exercise off the coast of Japan. This was preceded by the September JIMEX between our two navies.
In terms of commercial and economic connections, India and Japan had the highest-ever bilateral trade volume of USD 20.75 billion last year.
Japan is also the fifth largest investor in India, with a huge number of Japanese firms investigating potential in various areas in India.
Moreover, India and Japan have an Industrial Competitiveness Partnership (IJICP) through which both nations collaborate to develop industrial cooperation. At the Annual Conference in New Delhi in March 2022, the IJICP (India-Japan Industrial Competitiveness Partnership) unveiled a Roadmap.
The IJICP conference was held in Tokyo on February 28, 2023. The meeting was co-chaired by the Secretary of the DPIIT from India and the Deputy Minister for Foreign Affairs, Ministry of Economy, Trade, and Industry from Japan.
During last year's Annual Conference, Japan and India announced a Clean Energy Partnership. It aspires to foster Japanese-Indian energy cooperation through diversified and realistic energy transitions that use all energy sources and technologies to provide energy security, carbon neutrality, and economic prosperity.