PM Modi meets CEO of Japanese semiconductor firm, discusses tech
13 May, 2023 | Anupam Shrivastav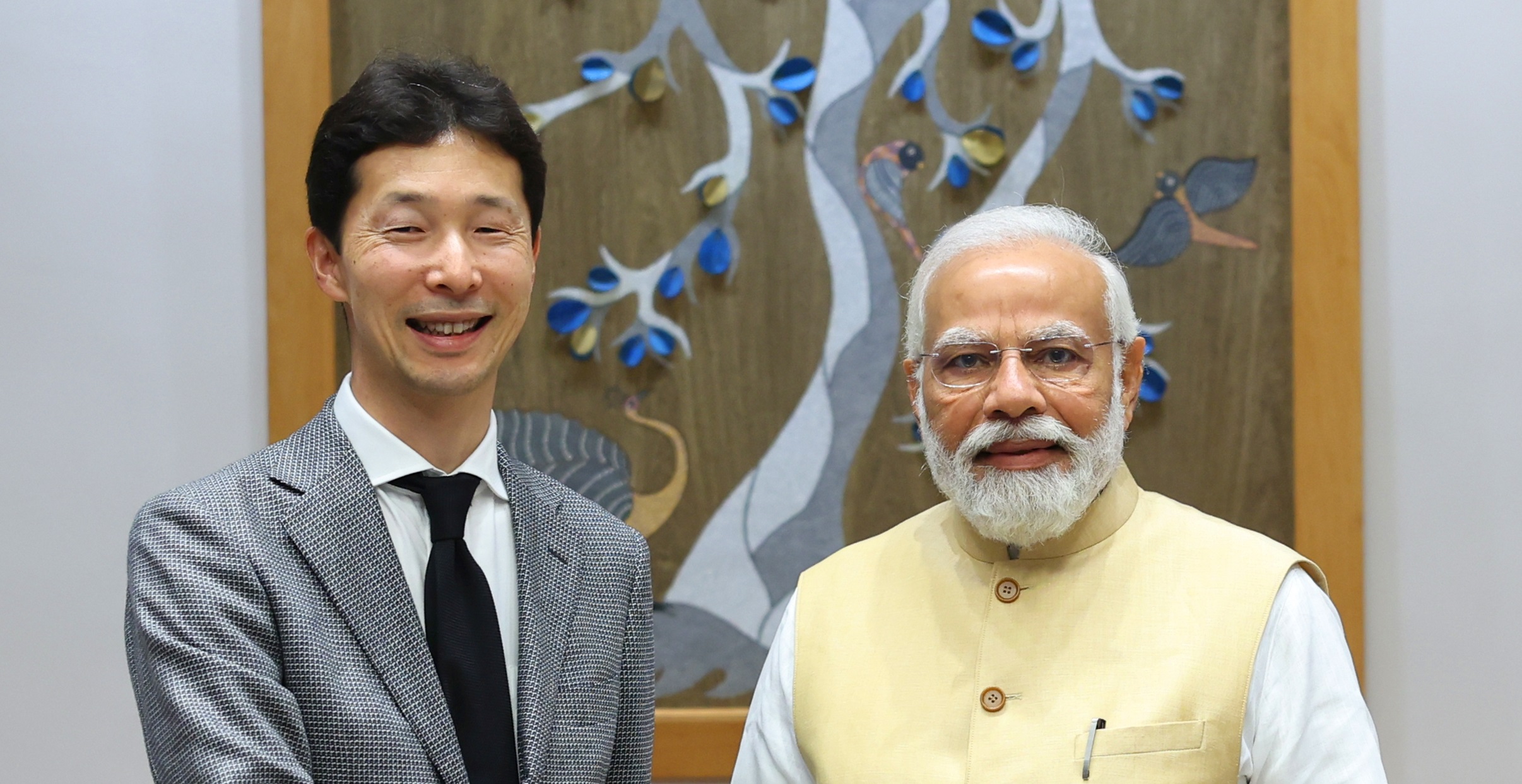 In a bid to boost semiconductor production in India, Prime Minister Modi met the CEO of Japan based Renesas Electronics Toshi Shibata.
The CEO of the Japanese semiconductor company Renesas Electronics, Toshi Shiabata, and the prime minister of India, Narendra Modi, reportedly had an insightful conversation about many elements of technology and innovation in the semiconductor industry.
Japan based Renesas Electronics CEO Toshi Shibata met Prime Minister Modi on Friday.
The Japanese semiconductor company's CEO called on PM Modi on Friday. The Prime Minister tweeted in response to a post from Renesas Electronics, "Had a productive meeting with Mr Toshi Shibata, CEO of @RenesasGlobal. We discussed aspects relating to tech, innovation and India's strides in the world of semiconductors."
Toshi Shibata met with the Indian Prime Minister to discuss the Japanese semiconductor industry's role and how it supports India's goal for a digital future, according to a previous tweet from Renesas Electronics.
"Our CEO Toshi Shibata met with India's PM @narendramodi to discuss the role that our industry plays & how we can contribute to India's vision for a digital future. We're committed to enabling #semiconductor ecosystem and digital infrastructure in #India. @PMOIndia #digitalization," the official Twitter handle of Renesas Electronics tweeted.
Before Japanese Semiconductor CEO, PM Modi had met Dutch Semiconductor developer
Prime Minister Narendra Modi spoke with Kurt Sievers, President and Chief Executive Officer of NXP, earlier in March. The two talked about how the semiconductor and innovation industries were changing.
"Happy to have met Mr Kurt Sievers, the CEO of @NXP and discuss the transformative landscape in the world of semiconductors and innovation. India is emerging as a key force in these sectors, powered by our talented youth," PM Modi tweeted.
NXP Semiconductors NV is a Dutch semiconductor developer and manufacturer with global operations that are based in Eindhoven, the Netherlands.
Union Minister for Electronics and Information Technology Ashwini Vaishnaw stated in February of this year that the government would soon develop a plan to get the nation on a good semiconductor journey for the following ten years in an effort to boost semiconductor manufacturing in the nation.
In December 2021, the government unveiled the Semicon India Programme, which had a budget of Rs 76,000 crore. The plan aims to assist India's ecosystem for semiconductor and display manufacturing to grow.
In 2023, the minister informed the parliamentary consultative committee that numerous state governments, including those of Gujarat, Madhya Pradesh, Karnataka, Odisha, Telangana, and Tamil Nadu, are in negotiations with the firms to establish semiconductor manufacturing units or fab complexes.
Read Also : K'taka polls results: "My father should be CM…" Siddaramaiah's son as early trends show Congress leading
Follow us : Twitter