Indian envoy to France Jawed Ashraf attends Paris InfraWeek
4 October, 2022 | Pranay Lad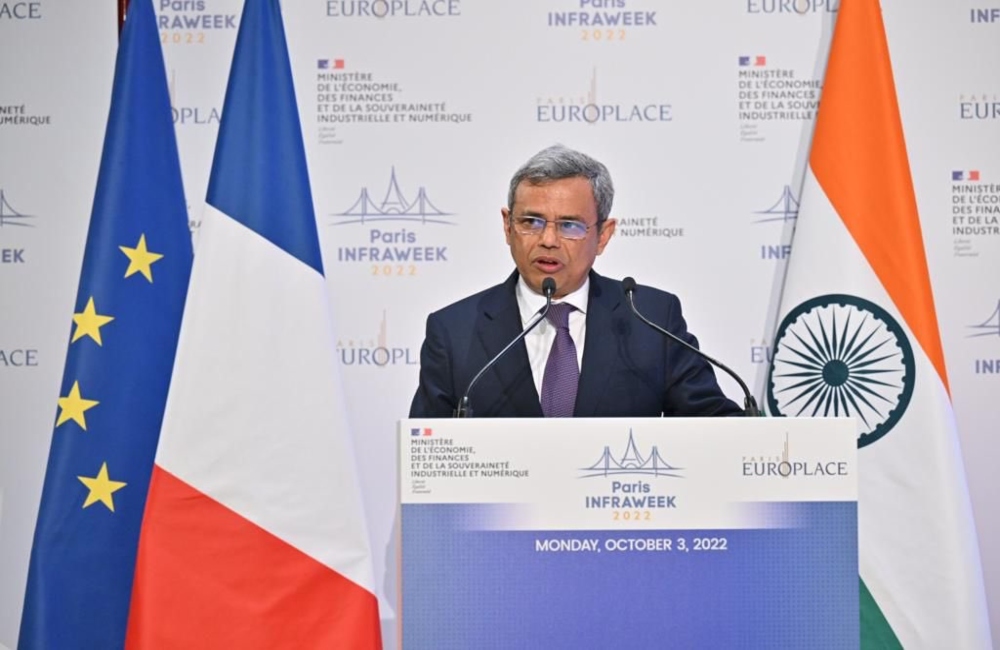 Jawed Ashraf, the Indian ambassador to France, emphasised the magnitude of New Delhi's infrastructure, digitalization, and growth of logistical assistance.
Jawed Ashraf, the ambassador of India to France, spoke at the opening of Paris InfraWeek and emphasised the size of New Delhi's infrastructure, digitization, and expansion in logistical support.
A number of luminaries on Monday attended the occasion. "India is the featured nation during Paris Infra Week. Along with ADP Chairman and Minister of Economy & Finance. I discussed how India's size, digitization, and logistics enable growth, inclusiveness, sustainability, sovereignty, strategic autonomy, and resilience "Tweeted the ambassador.
Notably, ties between India and France have always been cordial and strong. The two nations established a Strategic Partnership in 1998, which, in addition to their tight and developing bilateral connection, is symbolic of their agreement on a variety of international concerns.
The economic ties between the two nations are growing. As a result of the connections that French enterprises and industries have established with the Indian economy, we are much closer to realising our vision of an Atmanirbhar Bharat.
Over 1000 French companies operate in India in a wide range of industries, including engineering, consultancy, heavy industry, ITES, and defence. With a cumulative FDI stock of USD 9 billion from April 2, 2000, to December 2020, which accounts for 2% of all FDI inflows into India, France ranks as the 7th largest foreign investor in that country.
Additionally, France provided assistance to India during the second COVID-19 wave at the request of the French President with a sizable solidarity delegation.
The operation was carried out under the direction of Team France, IFCCI, and the French Embassy in India. For this mission, 55 French and Indian organisations donated 55 crores (6.1 million euros) in exchange for the donation of 29 cutting-edge oxygen-generating units produced in France to hospitals all throughout India.
France is a rapidly expanding defence partner of India, and the two nations have a close strategic and military alliance.
The two sides collaborate well in the area of defence, as seen by the early delivery of the Rafale despite the epidemic. Three Rafale fighter planes from France's eighth batch were delivered to India in February 2022.
Read more: EC: Seven Assembly Bypolls In Six States On Nov 3