Hardeep Puri: PM's Vision of Development in J&K Becoming a Reality
15 November, 2022 | Pranay Lad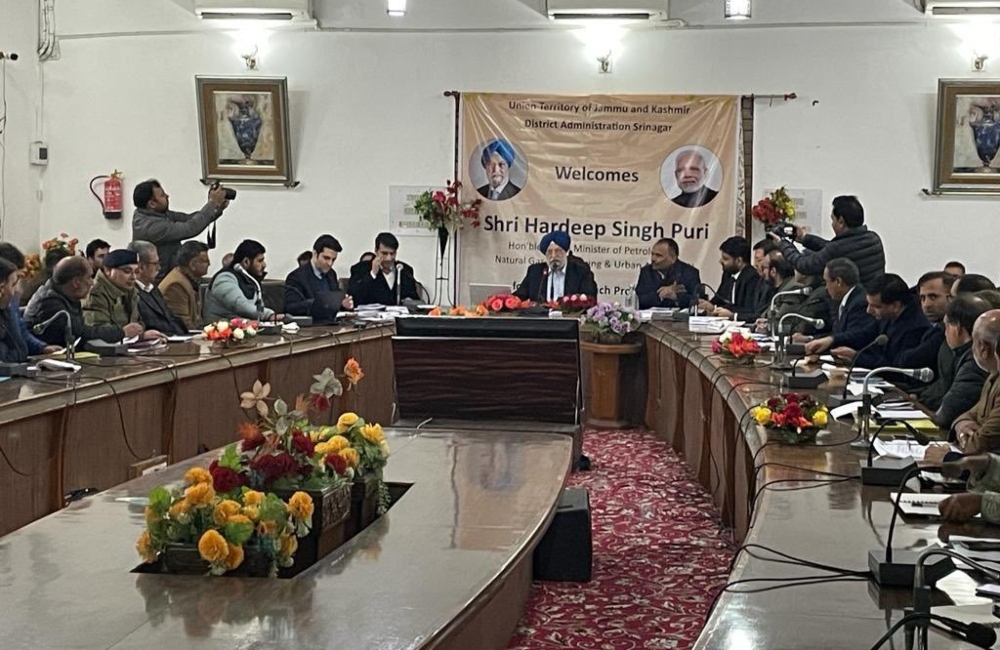 Union Minister Hardeep S Puri stated that the Prime Minister's commitment to the development of J&K is becoming a reality and that work on it is proceeding at a rapid pace.
Union Minister Hardeep Singh Puri said that the PM's development efforts in J&K have strengthened the nation's emotional connection to its people. According to a news release, the minister stated, "Central plans directly help the people and I am delighted that work is being done at the bottom level." Speaking to the media in Srinagar today, Puri stated that due to the Central Government's wise decision to eliminate Articles 370 and 35A blockage, people are investing in the economic growth of the Union Territory of J&K.
Puri claimed that since Article 370 was repealed, the UT of Jammu and Kashmir has experienced a new era of development. This can be seen in the 25 new National Highway Projects that have been approved for construction at an estimated cost of Rs 11,721 crore, the 168 MoUs that have been signed for a total of Rs 13,600 crore, the seven new medical colleges that have been approved with medical seats increasing from 500 to 955, the construction of the highest railway bridge in the world in J&K.
Puri said that 50,000 homes have been approved for PMAY under the Ministry of Petroleum and Natural Gas and that 12 lakh LPG connections have been granted via PM Ujjwala (U).
The minister said that the United States and Canada saw an increase in petroleum prices of 43% to 46% between July 2021 and August 2022, while India was the only country in the world to only have a 2% increase during that time. The Minister said, "Even in the most distant regions of the nation, there is no gasoline scarcity in India, whereas many other nations across the world are experiencing a shortage and skyrocketing prices.
Puri stated that the centre is dedicated to setting new records for growth and development in Jammu and Kashmir while speaking with the district administration officers in Srinagar.
The minister evaluated the state of several construction projects and work completed in accordance with government initiatives including PM Awas Yojana, PM Ujwala, PM SVANidhi, SBM 2.0, and Amrut 2.0.