Joshimath:  Evacuation From Danger Zones, Choppers On Standby
7 January, 2023 | Riya Girdhar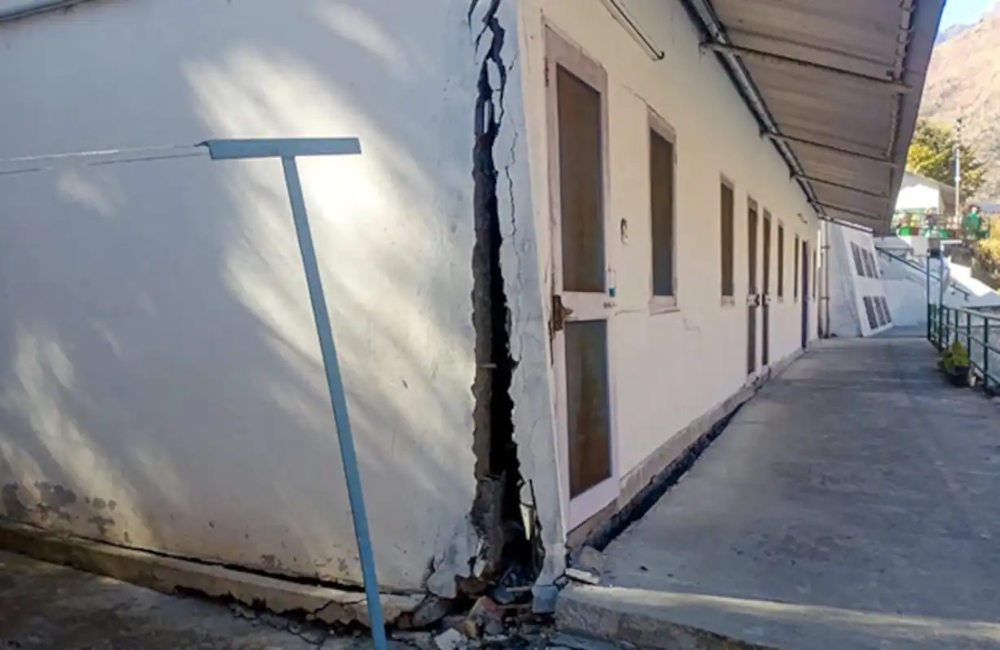 Joshimath serves as a gateway to significant Hindu and Sikh sacred sites such as Badrinath and Hemkund Sahib.
Uttarakhand On Saturday, Chief Minister Pushkar Singh Dhami will visit Joshimath, Uttarakhand's "sinking town," to inspect the situation following the collapse of a temple and many residences. He has ordered the evacuation of around 600 households.
Here's a primer on the major story:
The Centre has assembled a team of experts to conduct a "rapid study" of land subsidence. According to authorities, a committee will investigate the consequences of ground subsidence on human populations, buildings, roadways, infrastructure, and riverine systems.
"Our top priority is to save lives. Officials have been directed to relocate around 600 families living in threatened homes in Joshimath to safer sites "Chief Minister Dhami stated that both urgent and long-term action plans should be developed right away.
Medical care facilities should be ready on the ground, and procedures for airlifting individuals should be established, the Chief Minister added, while directing the treatment of danger zones, sewers, and drainage to be expedited.
On Friday evening, a temple fell here, and other houses have developed massive fissures, alarmed people who live in constant fear of a big tragedy.
Locals attribute the problem to climate change and ongoing infrastructural construction. The sinking, according to experts, has been caused by a number of reasons, both natural and related to human activities. According to Kalachand Sain, director of the Wadia Institute of Himalayan Geology, the variables are not new; rather, they have been accumulating over a considerable amount of time.
According to Dhami, there should be an appropriate deployment of local, state, and federal disaster response personnel, as well as the establishment of a catastrophe control room in the municipality. Additionally, services for helicopters will be made accessible to assist anyone in need.
Joshimath serves as the entry point to important Hindu and Sikh pilgrimage sites including Badrinath and Hemkund Sahib. A significant military facility is also housed there close to China's border with India.
The largest ropeway in Asia, the Auli ropeway, has been shut down when a significant fracture appeared beneath it.
Due to the frequent and powerful flow of water, it is believed that the Marwari neighbourhood in the town, where an aquifer ruptured, has been the most severely affected.
On the request of the locals, all building works for major projects including the NTPC's hydroelectric plant and the Chardham all-weather road (Helang-Marwari bypass) have been halted till further notice. According to the state administration, tenants who must leave their homes due to damage would get 4,000 per month in rent from the Chief Minister's Relief Fund for the ensuing six months.