Joshimath may fully sink; ISRO satellite image shows subsidence
13 January, 2023 | Riya Girdhar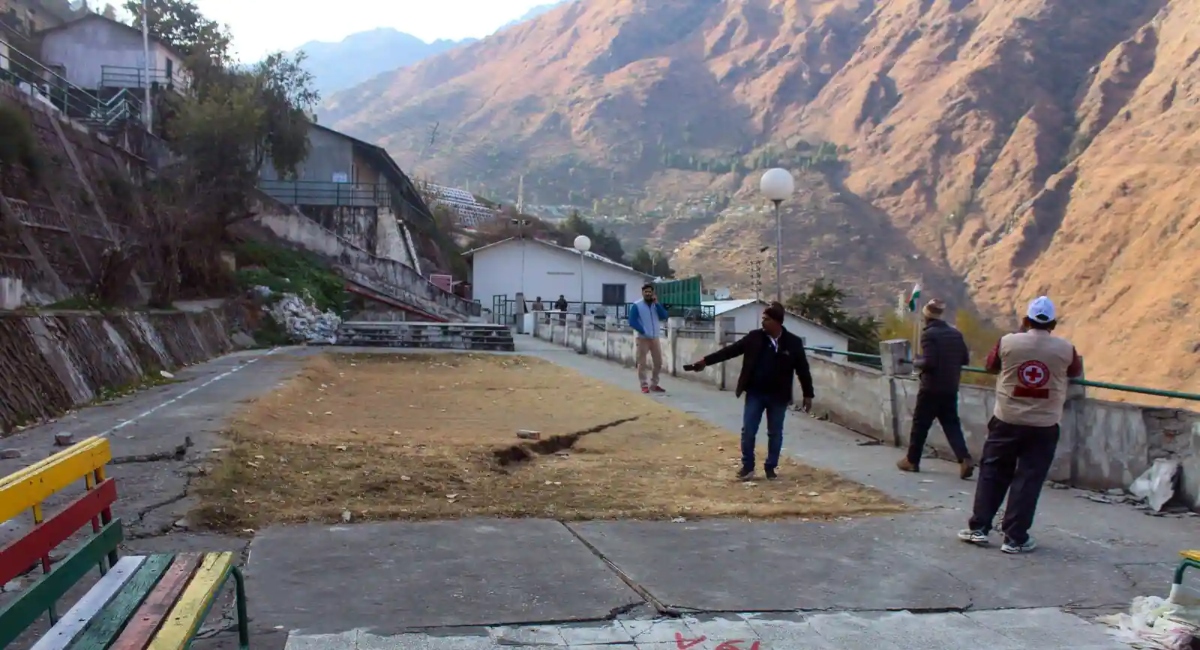 According to the National Remote Sensing Center of ISRO, the town dropped 5.4 cm from December 27 to January 8.
In just 12 days, Joshimath in Uttarakhand sank 5.4 centimetres, according to a survey by the Indian Space Research Organization (ISRO).
The National Remote Sensing Center of ISRO has released satellite photographs that reveal the town dropped 5.4 cm between December 27 and January 8.
According to the article, which quoted witnesses, "a quick subsidence event that was started on January 2, 2022" caused the significant soil sinking.
The area near an Army helipad and a temple in the centre of Joshimath saw the sudden dirt movement. According to ISRO's study, the subsidence's "crown is situated close to Joshimath-Auli road at a height of 2,180 metre."
The space agency also discovered that the rate of sinking was far lower earlier in the year. Joshimath sunk by 9 centimetres between April and November of last year.
Between April and November 2022, there was "slow sinking up to 9 cm within the Joshimath town," according to the research.
The Cartosat-2S satellite is where the images were captured.
The "sinking" temple town, which serves as the entrance to well-known pilgrimage destinations like Badrinath, is on the verge of collapse as huge fissures start to develop in its structures and roadways. Following a satellite assessment, almost 4,000 individuals were relocated to relief camps.
The Uttarakhand government has stated that 678 houses, in addition to hotels and commercial buildings, are at risk.
Locals and specialists attribute the disaster to haphazard and unplanned infrastructure developments in the area, particularly a power plant that required drilling and blasting in the mountains.
Pushkar Singh Dhami, the chief minister of Uttarakhand, said a committee will decide the amount of compensation to be handed to the affected families, keeping in mind the interests of stakeholders. On Thursday, he visited Joshimath and spoke with villagers and experts.
"For now, each impacted household will receive 1.5 lakh. This is merely a short-term solution. On the rates of remuneration, we are still working "explained he.
Home Minister Amit Shah also presided over a high-level meeting at his residence with senior government officials and Union Ministers Nitin Gadkari, RK Singh, Bhupendra Yadav, and Gajendra Singh Shekhawat to examine the situation.
Lord Badrinath's idol is transported each winter from the main Badrinath temple to the Joshimath Vasudeva temple, which is referred to as his "winter seat." It serves as the entrance to Hemkund Sahib, a sacred site for Sikhs.