Karnataka Assembly polls: Voting begins; high stakes for BJP, Congress
10 May, 2023 | Vaishali Sharma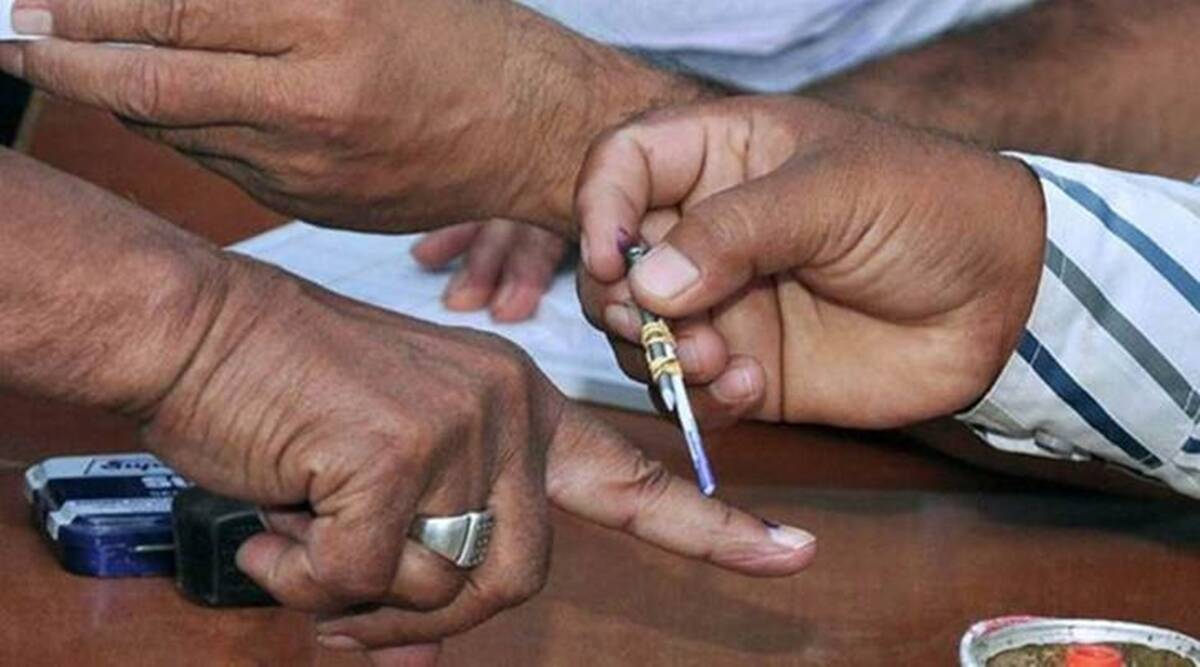 On Wednesday, voting for the Karnataka Assembly elections began amid tight security. The voting began at 7 a.m. and will continue until 6 p.m.
On Wednesday, voting for the Karnataka Assembly elections began amid tight security.
The voting began at 7 a.m. and will continue until 6 p.m. The state's three major political parties, the BJP, the Congress, and the Janata Dal-Secular (JDS), have all made efforts to woo voters, making promises and levelling accusations at each other in order to secure a majority in the 224-seat Assembly.
The Lingayat and Vokkaliga voters will be crucial in the elections. Lingayats make up 17% of the population, while Vokkaligas make up 11%.
Karnataka is holding elections for 224 assembly constituencies, with 2,615 candidates running. The candidates' fates will be revealed on May 13, the day of the vote count. Polling is scheduled at 58,545 polling places, including auxiliary polling places.
According to the Election Commission of India, 113 seats are required to form a government.
42,48,028 new voters have registered to vote in the assembly elections.
A total of 5.3 crore general voters will vote in 58,545 polling stations spread across 37,777 locations. There are 11,71,558 young voters and 12,15,920 senior citizens aged 80 and up.
There are also 5,71,281 voters with disabilities. Polling processes employ approximately 4,00,000 polling personnel.
Today, 84,119 State Police Officers and 58,500 CAPF officers are on Law and Order and security duty in 650 CoYs across the state. All police officers are on patrol to maintain law and order and to deal with MCC violations. Police and other personnel are on high alert at 185 Interstate Border Checkpoints. There are also 100 Excise interstate border checkpoints on high alert. Commercial Tax officers are stationed at 185 SSTs and 75 Excise Checkpoints.
CEC Rajiv Kumar said "CEO and DEOs have been instructed to provide all facilitation will be provided across more than 58k polling booths set up across 224 ACs. Specifically, 996 Women Managed Booths, 239 Booths were managed by Persons with Disabilities, 286 were managed by youths, and 737 theme-based and ethnic Polling stations." Basic facilities like drinking water, toilets, ramps, wheelchairs, electricity, volunteers, shades, help desks and parking facilities have been provided at all the polling stations.
In the major constituencies, both the BJP and the Congress are fielding some of their best candidates. The BJP has also taken a risk by fielding 50 new candidates among its 224 total. The BJP's decision to deny tickets to several senior leaders resulted in their leaving the party and joining the Congress or JD(S).
Former Karnataka Chief Minister Jagadish Shettar is one of them. After being denied a ticket for the Hubli-Darwad West Assembly constituency, he joined the Congress and will run from the same seat as the Congress candidate. Shettar has won this seat several times.
Meanwhile, Karnataka Chief Minister Basavaraj Bommai, who has won three consecutive terms from the Shiggaon constituency, is another key candidate.
Varuna is also a wide-eyed constituency. Siddaramaiah, a Congress leader and former chief minister, is running from Varuna, where he has won every election since 2008.
BJP veteran leader and former Chief Minister BS Yediyurappa declined to field his son BY Vijayendra from Varuna, despite reports that party workers wanted Vijayendra to run against Siddaramaiah. BY Vijayendra will run from Shikaripura, a stronghold of his father, BS Yediyurappa.