Karnataka Assembly polls: BJP now is divided house, says Congress' Shivakumar
23 April, 2023 | Pragati Singh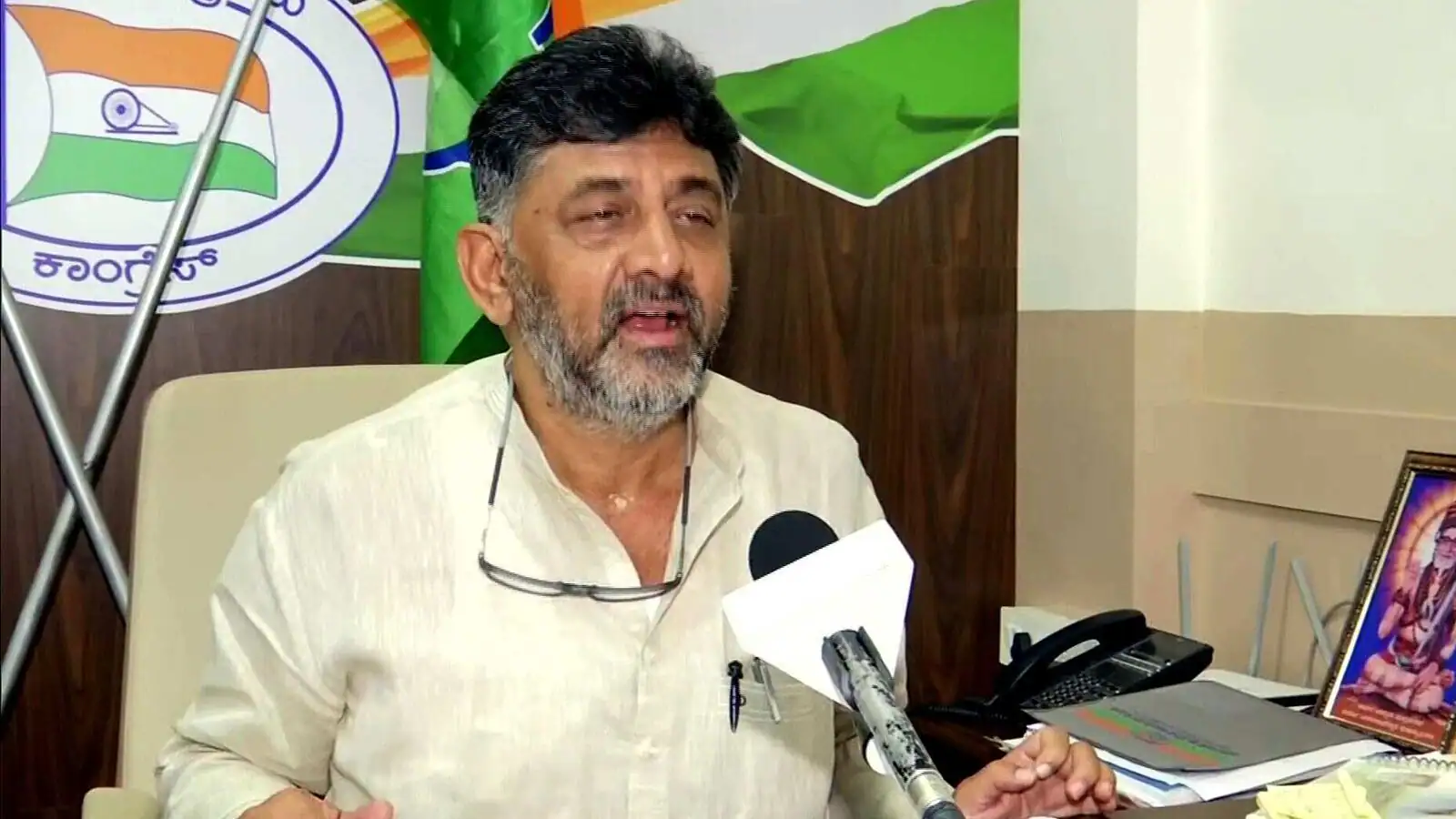 A six-time BJP MLA and former Karnataka chief minister left the party after being denied a tick.
As leaders of the Bharatiya Janata Party defected to the Congress ahead of the Karnataka Assembly elections, state Congress chief DK Shivakumar claimed on Saturday that a few BJP leaders are "fed up" with it and that the party is now a "divided house."
"No matter what BJP does, we will come to power. I have advised the party workers to bring Congress to power. Even some people from BJP are fed up with BJP. Now the BJP is a divided house," Shivakumar said while speaking to the reporters. Some BJP leaders left the party after being denied tickets for the upcoming elections and joined forces with the Congress.
Jagadish Shettar, a six-time BJP MLA and former Karnataka chief minister, left the party after being denied a ticket from the Hubbali-Dharwad Central Assembly constituency. Shettar, a prominent Lingayat leader, later joined Congress and plans to run from home.
Another BJP leader, former deputy chief minister Laxman Savadi, left the party to run for Congress in the Athani constituency. On Saturday, Shivakumar claimed that the BJP's legal teams are doing everything possible to ensure that the nominations of Congress candidates are invalidated ahead of the May 10 Assembly elections.
Shivakumar claimed that Chief Minister Basavaraj Bommai personally calls officials and urged the Election Commission to look into the Chief Minister's call log.
"BJP legal team and Chief Minister's Office are trying everything to make sure Congress candidates nominations' are disqualified. I request ECI to collect the call register of the Chief Minister. In Savadatti also, the same thing happened. CM himself called officials," he had claimed on Saturday.
In response to the allegations, Bommai stated on Saturday that the Election Commission (EC) is a constitutionally established body and that there is no question of interference.
"The Election Commission is a constitutionally established and independent body." It follows the Election Commission's rules. As a result, there is no possibility of interference. He is afraid of losing, so he makes baseless, useless accusations every morning. "I don't have to respond to everything," Bommai said.
The 224-member Karnataka Assembly will vote in a single phase on May 10, with results expected on May 13.