Karnataka BJP Leader Murder: Two arrested in connection with Praveen Nettar's murder
28 July, 2022 | Pravina Srivastava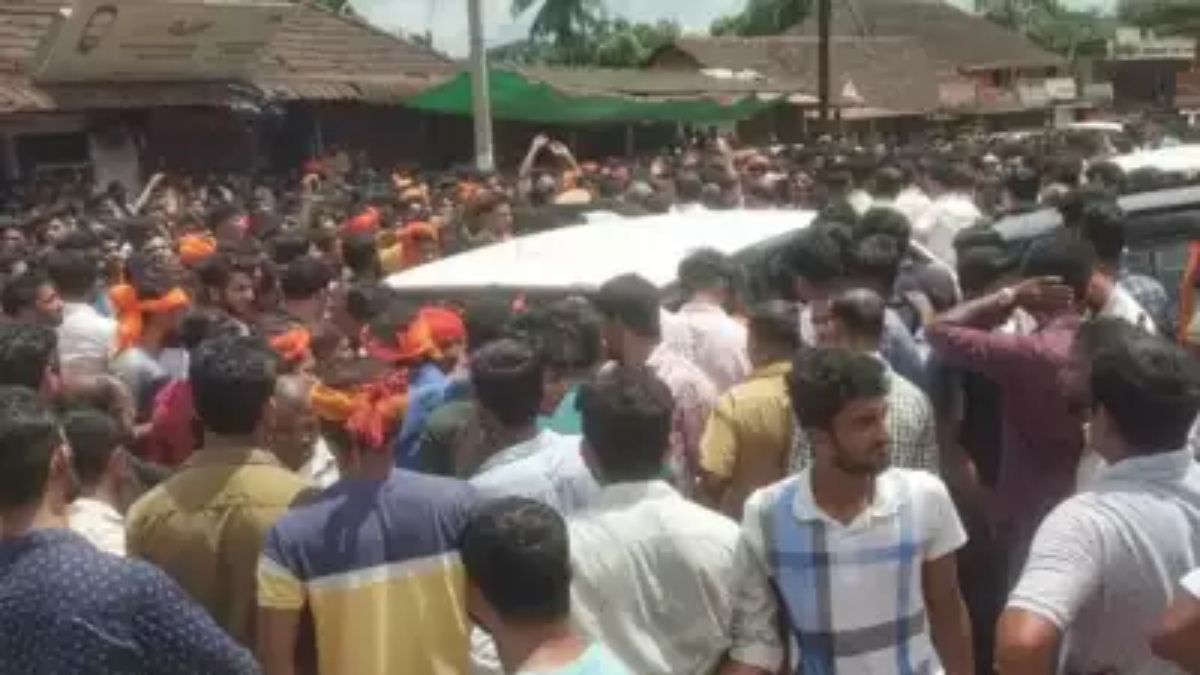 Two people from Dakshina Kannada area were detained by Karnataka police on Thursday in connection with the murder of BJP youth wing leader Praveen Nettar
Two people from Dakshina Kannada area were detained by Karnataka police on Thursday in connection with the murder of BJP youth wing leader Praveen Nettar, which occurred almost two days prior.
According to Dakshina Kannada Superintendent of Police Rishikesh Bhagawan Sonawane, apprehended suspects have been identified as Mohammed Shafiq (27) from Bellare and Zakir (29) from Savanoor in Haveri district.
The two suspects, according to the police, are thought to be responsible for the plot to kill Nettar.
Over 15 people have been held for questioning in relation to the murder, according to police on Thursday.
Earlier, ADGP (Law and Order) Alok Kumar, who visited Bellare and assessed the situation, told media in Sullia taluk of district that the investigation is ongoing from all directions.
According to Kumar, Mangaluru municipal police commissioner and Udupi police helped organise six squads.
On Tuesday night in Bellare in Sullia taluk, unidentified motorbike-riding attackers killed 32-year-old Praveen Nettar by hacking him to death. The head of Bharatiya Janata Yuva Morcha had a broiler business in Bellare, close to Puttur.
Earlier today, Basavaraj Bommai, chief minister of Karnataka, has cancelled festivities planned to commemorate his government's one anniversary.
Meanwhile, in the Dakshina Kannada district, Karnataka Chief Minister Basavaraj Bommai will meet with the family of slain BJP worker Praveen Nettaru.
According to the Chief Minister's office, Bommai would fly to Mangaluru and then take a road trip through Bellare to Nettaru to comfort the deceased's relatives.