Karnataka Deputy CM-designate, DK Shivakumar guarantees to fulfill promises made in Manifesto
19 May, 2023 | Anupam Shrivastav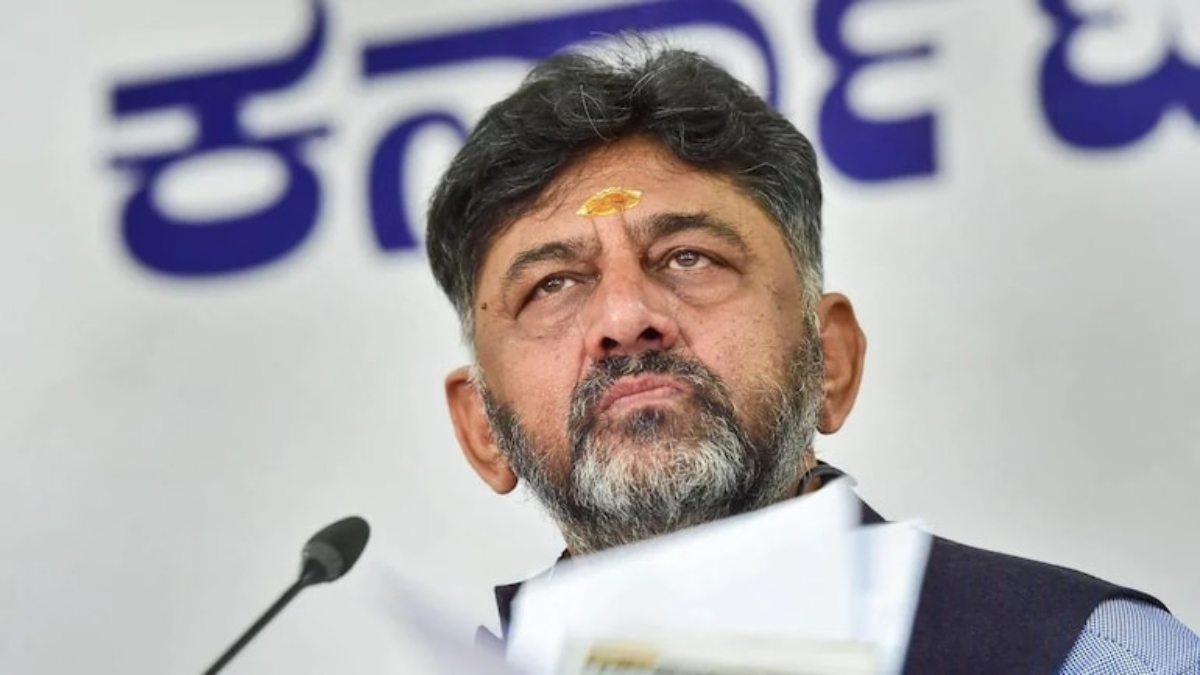 The next Karnataka Deputy CM DK Shivakumar has reiterated his party's commitment to fulfill 5 key promises to citizens.
Karnataka deputy CM-designate DK Shivakumar promised the people that Congress will uphold promises made in the party's manifesto before his trip to the nation's capital on Friday.
DK Shivakumar made these remarks while leaving his residence for Sree Kanteerava Stadium in Bengaluru where the oath-taking ceremony of the Congress government is to take place on May 20.
The chief ministerial and deputy chief ministerial faces were formally confirmed by Congress on Thursday, putting an end to days of speculation. Siddaramaiah and DK Shivakumar, two leaders in the Congress, will serve as chief minister and deputy chief minister, respectively.
To discuss the selection of MLAs to be sworn in as members of the legislature, both leaders are set to go to the nation's capital today. To attend the Congress Legislative Party meeting and stake their claim to form the government before the Governor, they traveled back to Bengaluru yesterday. The ceremony for swearing-in will take place on May 20.
G Parameshwara reportedly unhappy on not being given Karnataka Deputy CM post
Dalit politician G Parameshwara was allegedly furious that he was not given a position as Karnataka deputy CM. MB Patil while speaking to the media, on Dalit community's demand to make G Parameshwara Deputy CM said, "Whoever voted – the Lingayats, the Dalits, the Vokkaligas, the STs, Muslims – all these people have to be given their due share. I am confident our party will do the same. They will give due respect to all these communities and the power will be shared with all communities."
Answering a question about Lingayat community's demands for Karnataka Deputy CM position for him, Patil said that he's confident of the Congress party to give due share to the community,"…Lingayats contesting on BJP tickets have been rejected. So, naturally, when we have come towards Congress, the expectations are high. They want a due share. I am confident that our party will take care of it," he told.
"…Why not? I would have been much happier if I got 50 seats," Patil told upon being asked about the contest among two communities for the post of Deputy CM after a landslide victory for the Congress party.
Unhappy about being denied the position of Karnataka deputy CM, Karnataka Congress MLA G Parameshwara remarked on Friday that "sacrifice" must be made "some point" in the future. "That is okay. We all have to sacrifice at some point in time. It is a good thing happening," G Parameshwara told on not being offered the Deputy CM post.
Congress made five key promises in its Karnataka election manifesto, "Gruha Jyoti: 200 units of free power to all households, Gruha Lakshmi: Rs 2,000 monthly assistance to the woman head of every family, Anna Bhagya: 10 kg of rice free to every member of a BPL household; Yuva Nidhi scheme: diploma holders will get an allowance of Rs1,500 per month for two years, while graduates will receive Rs 3,000 per month and Shakti: Free bus rides for all women in the state."