Cauvery Water Row: Karnataka Farmers Rally Against Water Release to Tamil Nadu
31 August, 2023 | Anupam Shrivastava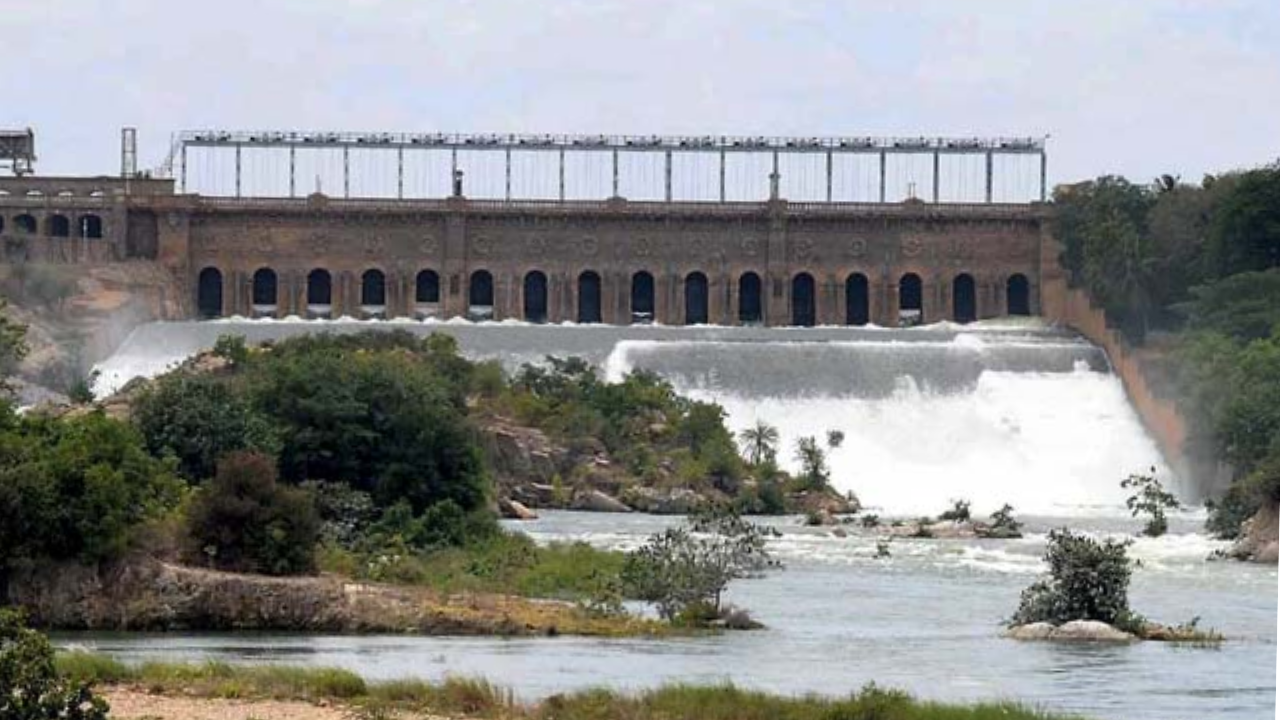 Farmers staged the protest due to Cauvery Water Regulation Committee's (CWRC), call for the release of 5,000 cusecs of water to Tamil Nadu.
Farmers' Associations in Karnataka are set to stage a fresh protest near the Krishna Raja Sagar (KRS) reservoir in Mandya district. This protest comes in opposition to the release of 5,000 cusecs (cubic feet per second) of Cauvery water to Tamil Nadu. Simultaneously, a protest will also be held in front of the Mandya district collector's office.
Following the directives from the Cauvery Water Management Authority (CWMA), Karnataka commenced the release of water from its reservoirs to Tamil Nadu on Wednesday. The CWMA had instructed Karnataka to ensure the daily release of 5,000 cusecs of Cauvery water at Billigundulu on the Tamil Nadu-Karnataka boundary until September 12.
This direction was based on the recommendation of the Cauvery Water Regulation Committee (CWRC), which called for the release of 5,000 cusecs of water to Tamil Nadu. Despite Karnataka's protest against this recommendation, the CWMA upheld it.
The compliance with CWMA's directive prompted farmers to express their discontent, citing the severe drought conditions in the Cauvery basin. They argue that the water storage in the reservoirs is barely sufficient to meet the drinking water requirements of the region. In Mandya, farmers staged a late-night protest against CWMA's decision.
The Supreme Court is scheduled to hear a plea from the Tamil Nadu government, seeking an order for Karnataka to release 24,000 cusecs of water daily from August 14 to the end of the month. Karnataka Deputy Chief Minister DK Shivakumar is expected to travel to Delhi to discuss the Cauvery case with the state's legal team.
DK Shivakumar stated, "I'm going to Delhi to meet our legal team. The hearing (on TN's plea on Cauvery water) will be coming on Friday. Our department officials argued well after Tamil Nadu demanded 24-25 TMC. We proposed offering 3,000 cusecs."
Tamil Nadu Water Resources Minister Durai Murugan criticized the CWMA's approach, asserting that it lacks proper guidelines for distributing water during periods of scarcity. Murugan emphasized that the state would present its stance in court, highlighting the need for equitable water distribution even in times of water shortage.
Also Read: One Arrested In Delhi's Bhajanpura Murder Case
Catch all the Latest Business News, Breaking News Events, and Latest News Updates on NewsX