Gates of Kedarnath Dham shutdown for winters
27 October, 2022 | Pranay Lad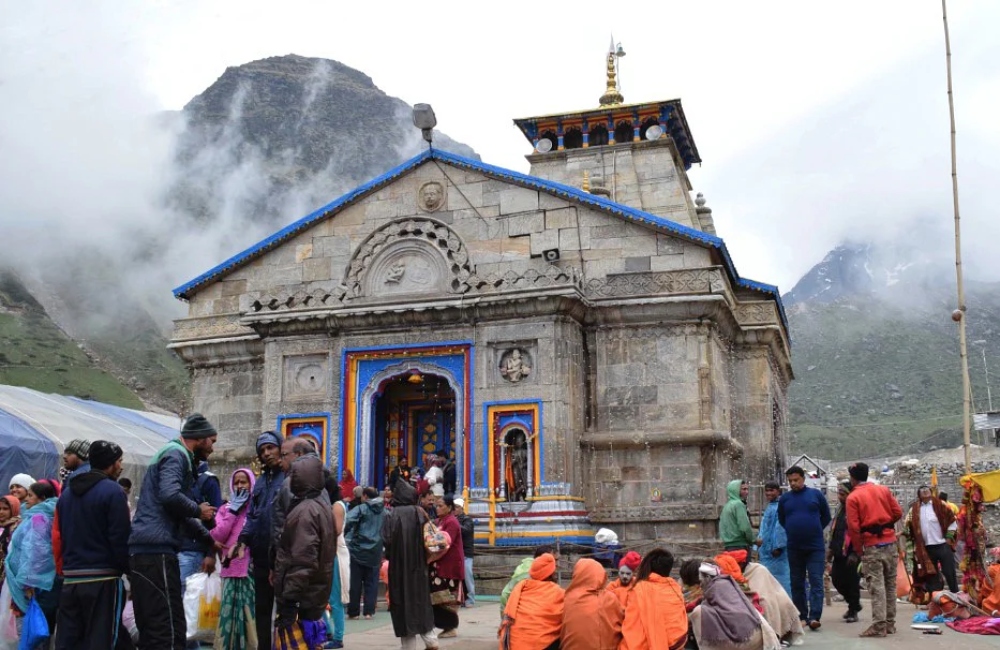 The gates of the Kedarnath Dham were closed on Thursday morning for the Winter season.
The eleventh Jyotirlinga Lord Kedarnath's doors were ceremonially closed for the winter while Vedic hymns were chanted, local musical instruments performed, the army band played, and cheers from a large number of worshippers. Around 8.20 am today, the renowned Himalayan temple's doors were closed.
Tradition holds that after the gates are closed, Lord Kedarnath undergoes a six-month hibernation in the Himalayas for the sake of humanity.
The Panchmukhi moveable Vigraha Utsav Doli (palanquin) of Lord Kedarnath was painted after the sanctum sanctorum's doors were closed.
Amid applause from the gathered devotees, the palanquin of Lord Kedarnath was taken to the temple grounds from the mandap at precisely 8.30 in the morning.
After making three laps around the main temple, the palanquin was carried in a procession to the Okareshwar Temple's winter residence in Ukhimath.

The shrine's gates are customarily locked throughout the winter for six months until they reopen.
The Chardham Yatra started this year on Akshaya Tritiya, May 3, and Kedarnath Temple's doors opened on May 6.
On October 26, gold was used to adorn Kedarnath Dham's innermost sanctuary.
With 550 layers of gold, the sanctum sanctorum's walls and ceiling received a makeover.
Ajendra Ajay, the president of the Shri Badrinath Kedarnath Temple Committee, told the media agency that the golden ornamentation of the sanctum sanctorum of the Kedarnath temple was finished on Wednesday morning.
A six-person delegation from the Archaeological Survey of India (ASI), Central Building Research Roorkee, and IIT Roorkee visited Kedarnath Dham and examined the temple's sanctum sanctorum.
Only after receiving a report from these specialists did the work of placing gold lining in the sanctum sanctorum of the Kedarnath temple begin.