Kejriwal To Announce AAP's Gujarat Chief Minister Candidate Today
4 November, 2022 | Pranay Lad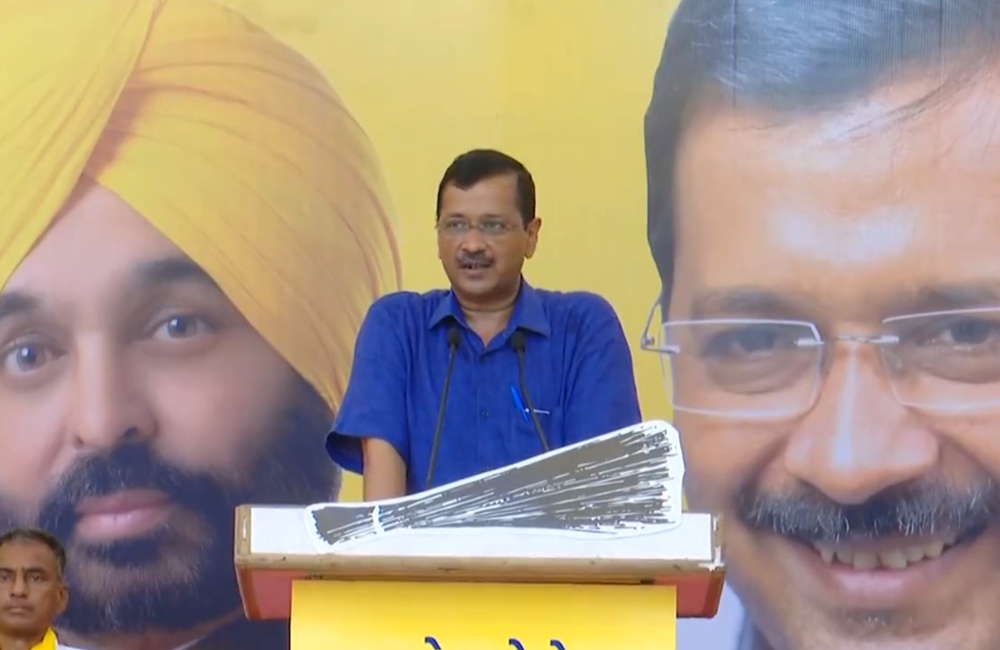 According to the AAP, the candidate would be chosen based on suggestions made to the party by state residents.
According to party office-holders, Aam Aadmi Party (AAP) leader Arvind Kejriwal will disclose the name of the party's chief ministerial candidate for the Gujarat Assembly elections later this month.
According to them, the party would choose the candidate based on suggestions made by state residents.
Gopal Italia, Isudan Gadhvi, and Manoj Soratihya, the president of the AAP's state branch, among others, are vying for the top position, according to party insiders who spoke to the media agency.
According to a statement released by the party on Thursday, Mr. Kejriwal will unveil the name at a news conference on Friday in Ahmedabad.
Mr. Kejriwal had invited people to get in touch with the party by SMS, WhatsApp, voice mail, and email last week to share their opinions about who should be the party's candidate for chief minister in the state, which is now governed by the Bharatiya Janata Party (BJP).
He had stated that until November 3rd, people may submit their thoughts, and on the basis of those opinions, the identity of the party's main ministerial face would be revealed the following day.
He had stated last Saturday, "We will reveal the result on November 4."
Also at the time, Mr. Kejriwal had stated: "We polled voters during the Punjab elections to determine their choice for the position of the future chief minister. By a wide margin, people went by the name Bhagwant Mann. And we appointed him chief minister in accordance with popular demand." The AAP released its ninth list of ten candidates for the Gujarat elections on Thursday, bringing the total number of candidates who have been named so far to 118.
The 182-member Gujarat Assembly will be chosen next month in two rounds of voting, on December 1 and 5, with results announced on December 8.