Kejriwal Predicts AAP to Get 230 Seats in MCD Polls
25 November, 2022 | Pranay Lad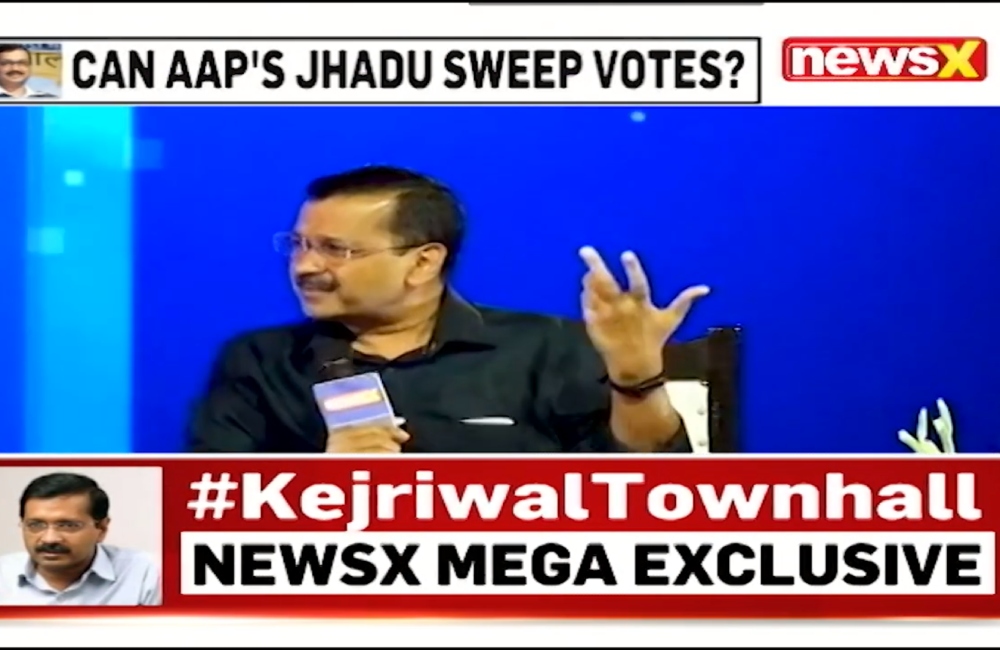 Ahead of elections in Gujarat and the Municipal Corporation of Delhi (MCD), the AAP convenor predicts the vote percentage by which AAP will stand triumph.
AAP convenor and Delhi Chief Minister Arvind Kejriwal on Thursday very confidently asserted that the Aam Aadmi Party (AAP), will stand triumphant in both MCD and Gujurat Assembly Elections, as voters demand a change.
Speaking exclusively to NewsX, the AAP convenor in the townhall, not only declared that the party will be able to form a government in Gujarat Assembly Election but also took a jibe at the ruling by saying that "it seems to be all they (BJP) can do is to contemplate which minister should be targeted by the Enforcement Directorate (ED) or Central Bureau of Investigation (CBI), and leak 'fake stings,' if they really have the capability, then they should let their work speak for themselves not leak fake stings, that is how the AAP functions."
The Delhi CM took the liberty to write the same on a piece of paper and attested it with his signatures.
Arvind Kejriwal, the chief minister of Delhi, defended Satyendar Jain on Thursday, claiming that his treatment in jail had been in accordance with the law despite the BJP's near-daily charges that he was receiving special privileges while awaiting trial.
"For Satyendar Jain, there were no VVIP facilities available. According to the prison handbook, that's all he was given. You inquire as to the man's reason for eating roti. This is what type of politics?" Speaking at the NewsX town hall, Mr. Kejriwal.
BJP leaders have started sharing CCTV footage of Mr. Jain's detention cell, which shows him eating and getting massages, in the build-up to elections in Gujarat and the Municipal Corporation of Delhi (MCD).
The meal has been approved by a doctor, according to the AAP, and the massages are a component of his physiotherapy treatment.
"Observe what the CBI chargesheet says about when Amit Shah was in jail if you want to see VVIP culture in jails. For him, they built a luxurious prison. The court in Satyendar Jain's case has not made any statements concerning VVIP culture. Will the court make this determination, or will you, the BJP, or both?" said Mr. Kejriwal.