Anurag Thakur slams Mallikarjun Kharge's 'poisonous snake' remark, asks to apologize
27 April, 2023 | Anupam Shrivastav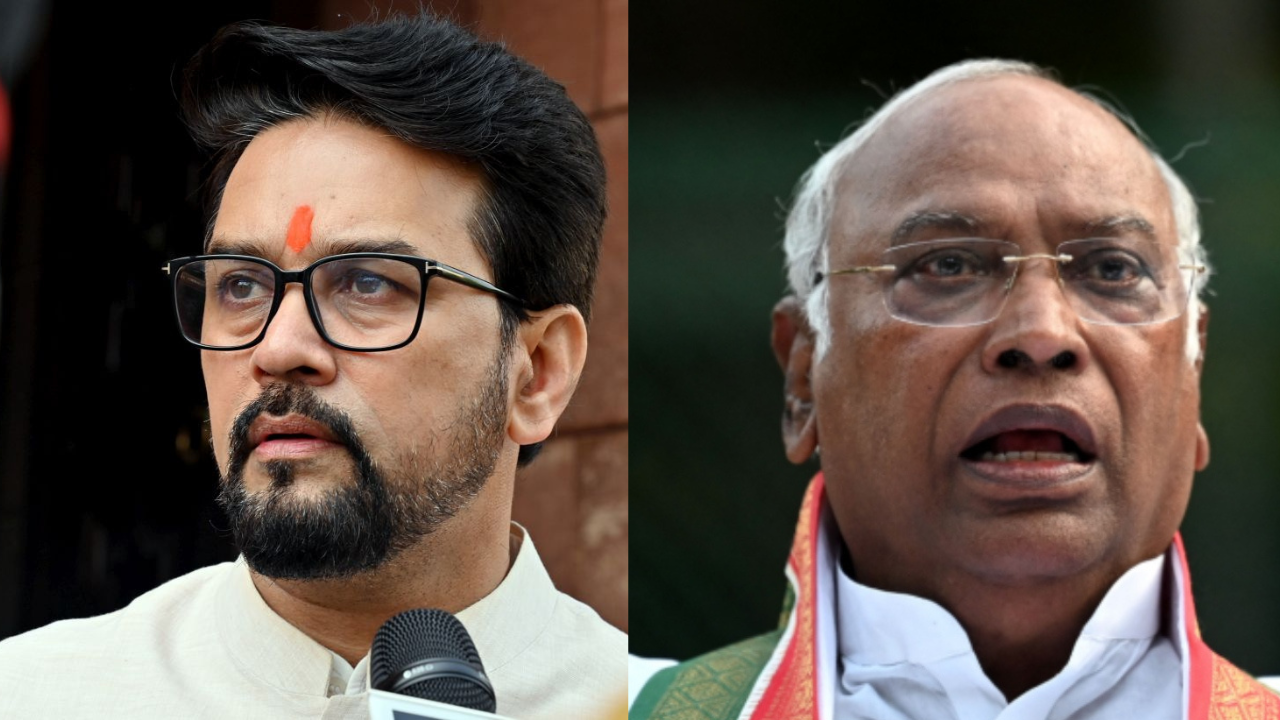 Anurag Thakur lambasted Congress President Mallikarjun Kharge after controversial remark against PM Modi.
Union Minister Anurag Thakur has slammed Congress President Mallikarjun Kharge on Thursday for his contentious remarks against Prime Minister Narendra Modi, saying Kharge made the remarks because no one recognized him as the party's leader.
He asked Congress to publicly apologize from nation for Kharge's statements. "Congress made Mallikarjun Kharge the party president but nobody considers him that, so he thought of giving a statement which is worse than that given by Sonia Gandhi. Congress should apologize to the nation," Minister said.
Another BJP leader and Union Minister Shobha Karandlaje demanded Mallikarjun Kharge's apology. "Mallikarjun Kharge is a senior leader and president of Congress. What does he want to tell the world? Narendra Modi is the Prime Minister of our country and the whole world respects him and using such language for PM shows the level to which Congress has stooped. We want him (Kharge) to apologize to the country," she said.
Mallikarjun Kharge issues clarification after the row
Congress President had made these controversial remarks in a  public meeting in Kalaburagi on Thursday, "PM Modi is like a 'poisonous snake', you might think it is poison or not. If you lick it, you are dead."
However, as the uproar grew, Kharge clarified his prior remark on Prime Minister Modi. He stated that his statements were intended for the BJP, not the Prime Minister. "It was not meant for PM Modi, what I meant was BJP's ideology is 'like a snake'. I never said this personally for PM Modi, what I said was their ideology is like a snake and if you try to touch it, your death is certain," he clarified.
In Karnataka, the BJP and the Congress are at odds. The elections for the 224-member assembly are scheduled for May 10, with the results are to be announced on May 13.