Mallikarjun Kharge to take charge of Congress president today
26 October, 2022 | Pranay Lad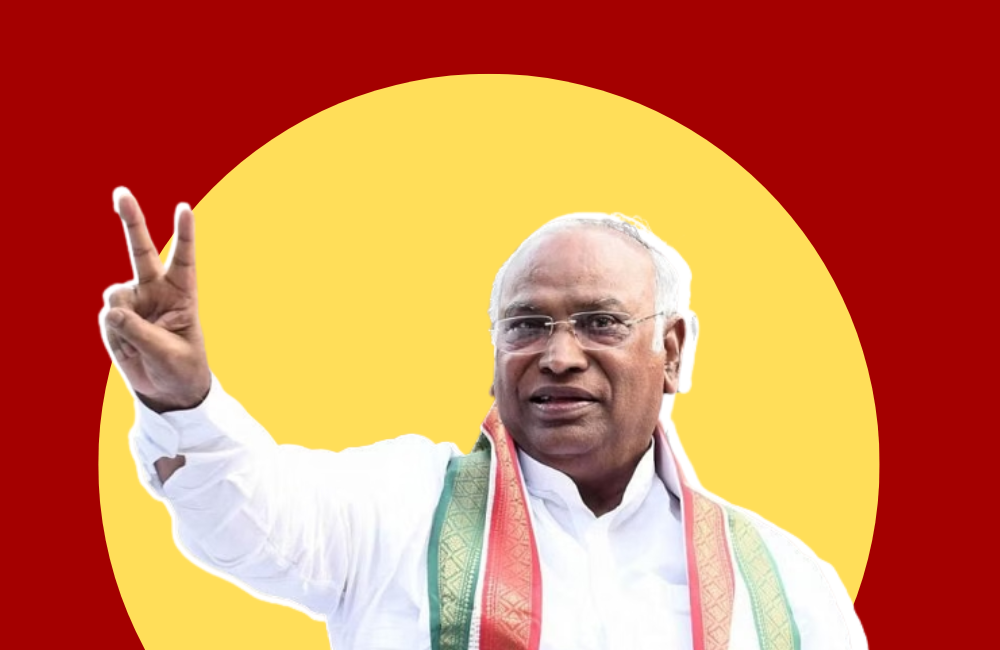 At the AICC headquarters in Delhi on Wednesday, Mallikarjun Kharge, the newly elected president of the Indian National Congress, will assume responsibility for the position.
The event is open to all members of the Congress Working Committee, MPs, Pradesh Congress Committee presidents, CLP leaders, past Chief Ministers, former State Presidents, and other AICC office bearers. All of the aforementioned parties have been invited by the organization's general secretary, KC Venugopal.
Bhupesh Baghel, the chief minister of Chhattisgarh, announced on Tuesday that he will also be in attendance for the ceremony.
"In his new role as the Congress party's national president, Mallikarjun Kharge will seize the reins. I have also been requested to attend the event. I'm heading to Delhi, so "he said in Raipur.
After 24 years, Kharge became the first non-Gandhi to take over the position after crushing Shashi Tharoor by a wide majority in the fight for the party's top position.
In the presidential election, which was conducted on October 17, Kharge earned 7,897 votes, while Tharoor garnered 1,072.
In a statement to the media following his victory, Kharge said that during the course of the nation's 75-year existence, Congress had "continuously enhanced democracy" and safeguarded the constitution.
"At a time when the Constitution is under attack, democracy is in peril, and every institution is being undermined, Congress has demonstrated how to enhance the nation's democracy by holding national organisational elections. I'd want to thank everyone involved in the election," he said.
In addition, he offered Tharoor his congratulations and stated that they had spoken about ways to advance the party. To congratulate Kharge on his triumph, Tharoor had gone to his home.
"I also want to congratulate Shashi Tharoor, who is my partner. As representatives, we were running for office. He came to see me, and we spoke about how to move the party along "said Kharge.
Kharge will also soon travel to Gujarat and Himachal Pradesh, two states that are awaiting elections.