Kiren Rijiju appeals for peace in Manipur, says acts of force will only exacerbate situation
11 May, 2023 | Anupam Shrivastav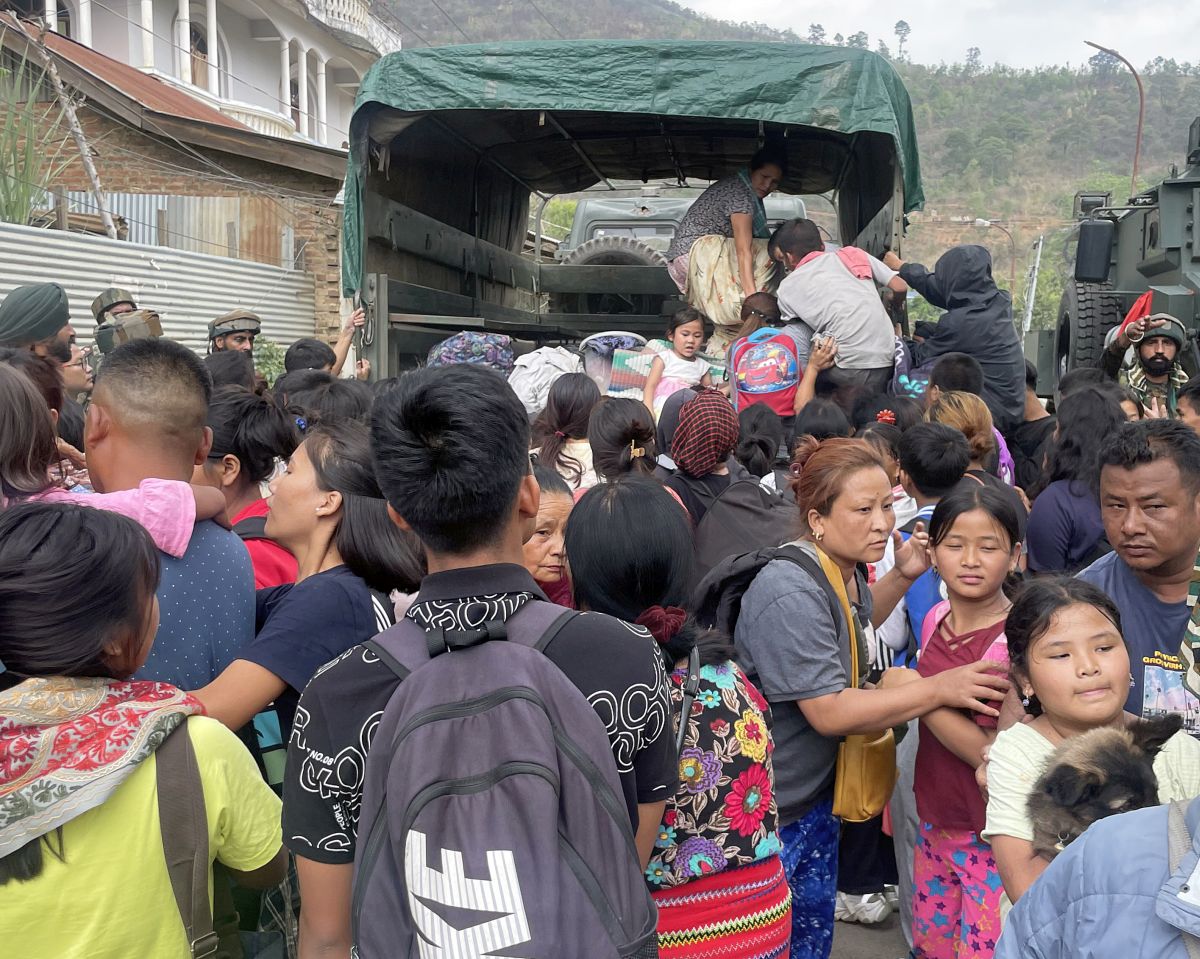 Union Minister Kiren Rijiju appealed to the people of Manipur to refrain from using violence and said attempts to restore peace and order are underway.
Union Law Minister Kiren Rijiju urged to people in Manipur on Thursday to refrain from resorting to violence and said attempts are being made to restore peace and order in the north-eastern state, which has been engulfed in violence since May 3.
Rijiju, who is also the head of the North East Member of Parliament Forum, expressed condolences to the families of those who lost loved ones in recent occurrences in the state in an open letter.
"The pain caused by the loss of lives and properties is irreplaceable, and our hearts go out to those who have been affected by these tragic events. We understand that emotions are running high at this moment, and people may be induced to violence. However, we appeal to every member of the community to abstain from the use of force or any kind of violence. Such acts will only exacerbate the situation and cause more harm to innocent people," Kiren Rijiju wrote.
Committed towards the restoration of peace and order in affected areas: Kiren Rijiju
"We believe that every life is precious, and we are committed to working towards the restoration of peace and order in the affected areas. We are aware that our efforts will be incomplete without the cooperation of the public. Hence, we appeal to all members of the society to kindly help us in our endeavors to restore peace and order," he further stated.
On May 3, a curfew was enforced when violence erupted throughout the state. The state administration also prohibited the use of the Internet and mobile phones in order to prevent the spread of panic and false information.
During this time, Manipur Chief Minister Biren Singh met many times via video conference with Union Home Minister Amit Shah and other Home Ministry officials to evaluate the situation and discuss the possibility of the Centre deploying paramilitary forces into the state.
Based on government data, close to 60 people were killed, more than 230 were injured, and about 1700 homes were destroyed during the May 3 unrest. Kiren Rijiju urged all members of the community to band together during these difficult circumstances and push towards establishing peace and harmony in the society.
Parliament members from northeastern states from all political parties are a part of the North East MPs Forum, which works to further the cause of development. of the northeastern region.
Former Lok Sabha Speaker P A Sangma led the formation of the forum. Conrad Sangma, the Chief Minister of Meghalaya, is also a member of this forum. Kiren Rijiju is the forum's president, and Congress MP Vincent Pala serves as secretary.
Read Also : Vote for development of State …": Karnataka CM Bommai
Follow us : Twitter