'I felt very uncomfortable': Korean Vlogger talks about Mumbai molestation
1 December, 2022 | Riya Girdhar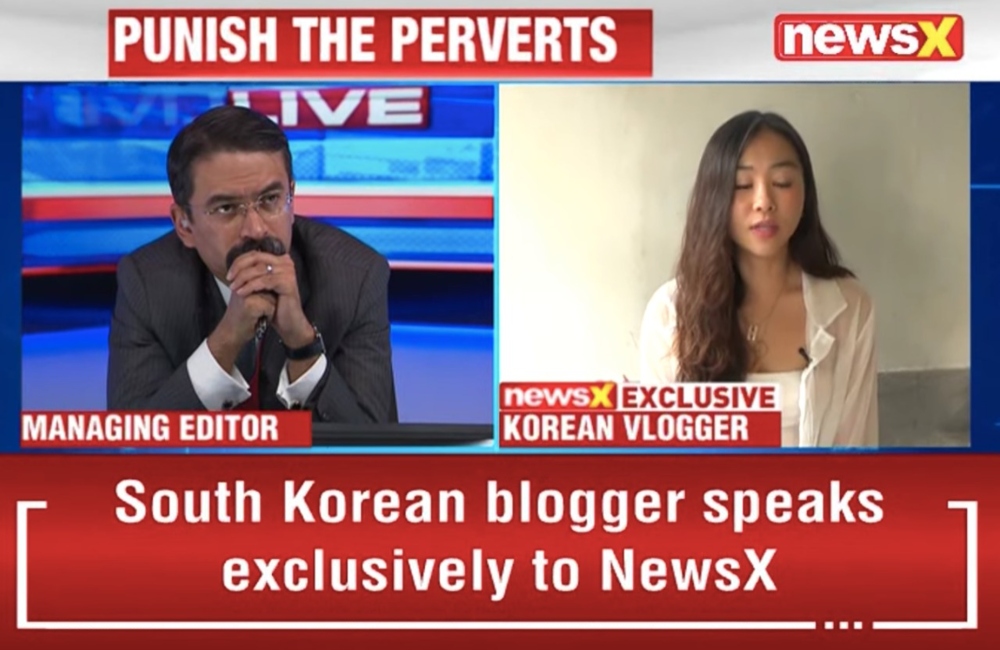 In an exclusive interview with NewsX, the Korean lady YouTuber who was harassed on the streets of Mumbai during her live stream described the agony and provided specifics of the event.
The Korean YouTuber described the agony of being harassed on the streets of Mumbai during her live stream on Tuesday, as well as how she managed to flee the perpetrators.
The lady revealed in an exclusive interview with NewsX that she had been followed by the accused to the hotel and had given them a bogus cellphone number when they had asked for hers in order to get away from the situation.
Korean YouTuber Recounts the incident
The incident allegedly occurred on Tuesday night at 11.50 p.m. when the Korean YouTuber was making her way to her hotel in Mumbai's Khar district. She first ignored the accusers as they shouted "I love you."
"As the defendants drew near, one of them began to harrasse me by seizing my hands. He offered to hoist me and brought me near to his two-wheeler. The YouTuber described her encounter, saying, "When I declined to do so, the accused wrapped his hand around my neck and attempted to kiss me on my cheeks.
"I was rather surprised. I made an effort to leave without escalating the issue." However, the Korean YouTuber said that he grabbed my wrist and dragged me to his motorcycle.
The woman attempted to flee the situation by walking away, but the couple pursued her, asking for her phone number.
"Fortunately, one of my viewers who was nearby watching the live broadcast came out to help and saved me," the lady added.
When asked if the encounter had impacted her opinion of India, the Korean YouTuber replied, "This is my first visit to Mumbai, India. Actually, I received a lot of inquiries about it. Some individuals informed me that this is to be expected because you are in India. India is not a secure location for female solo travellers. But I don't believe that. This may occur anyplace on the planet… I don't want people to believe or characterise this as happening because it happened in India. Throughout my travels, I met many wonderful individuals. This is only an unfortunate occurrence."