K'taka Congress president DK Shivakumar breaks down as party inches close to govt formation
13 May, 2023 | Anupam Shrivastav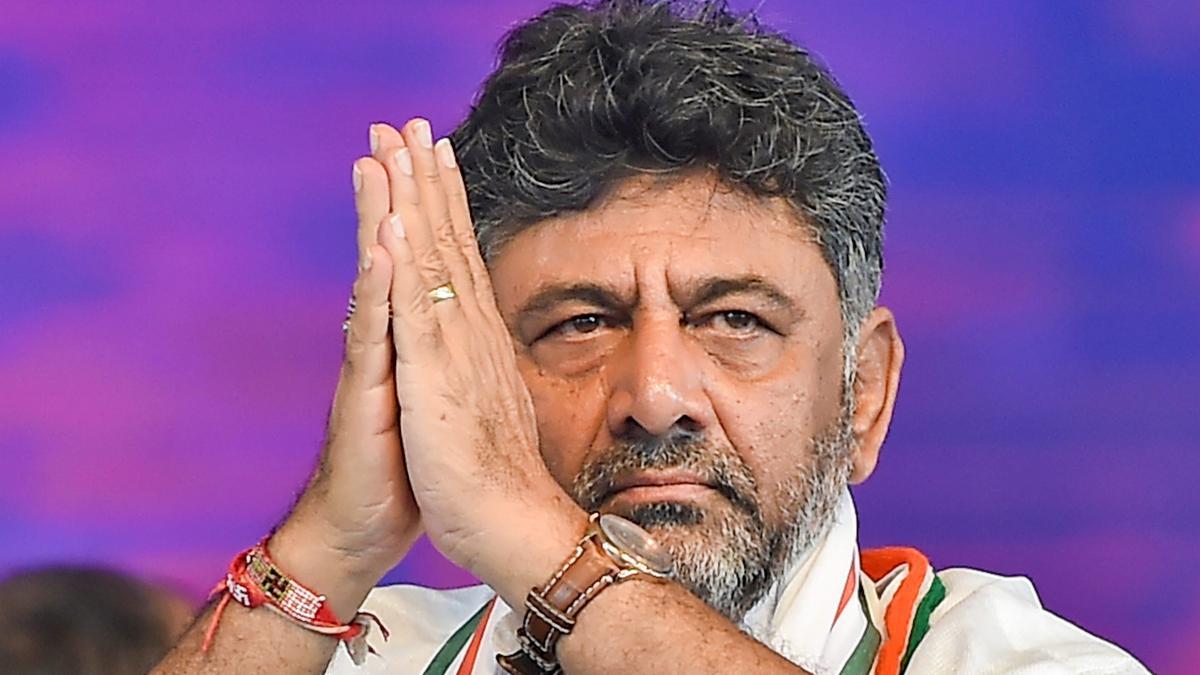 DK Shivakumar recounted his jail time in 2019 when he was arrested by ED facing charges for alleged money laundering.
DK Shivakumar, the president of the Karnataka Congress, broke down in tears on Saturday as his party appeared certain to become the State's next government. He also remembered his 2019 jail sentence.
Thanking the party cadre and workers for the results, An overwhelmed Shivakumar said "I can't forget Sonia Gandhi visiting me in jail…when BJP people put me in jail."
The head of the Karnataka Congress Pradesh Committee (KPCC) told media, "I credit my cadre and all my party leaders, they worked hard. People have lent faith in us, they supported us. It is a collective leadership and we jointly worked. I said in the beginning, joining the party is beginning…the day I took the oath, thinking together is progress, and working together is success".
DK Shivakumar described his time spent in ED detention for more than 50 days in 2019 while being detained in relation to an alleged money laundering case.
"I had promised Sonia Gandhi, Rahul Gandhi and Priyanka Gandhi and party president Mallikarjun Kharge that I will deliver the state to their fold. When these BJP people put me in jail, I remember Sonia Gandhi came to meet me there. Such is the faith the party, the Gandhi family and the whole country bestowed on me," he added.
DK Shivakumar announced that he will address the party workers and media once again after some time. "I thank all the MLAs in the state, including Siddaramaiah. Every leader who worked from block to the booth level, including my AICC leaders and general secretaries. I have a lot of things to tell, but I will come later and meet you all at Bharat Jodo Bhavan," the senior Congress leader said.
DK Shivakumar acquired a lead of 64000 votes in Kanakpura constituency: EC
According to the Election Commission of India, the Congress party has widened its lead in the assembly election results counting with victories on two seats and a lead on 128 additional ones. DK Shivakumar had an enormous lead of more than 64000 votes in the Kanakpura constituency as well.
At 8 am, counting of votes commenced, with high levels of security being in place throughout the State. The exit polls indicated a hung legislature, with some predicting a majority return for Congress. Some exit polls also put the BJP in the lead.
The Assembly election was a highly contentious election in which the political parties ran fierce campaigns.
A total of 224 seats were up for election on May 10, and 72.68 percent of eligible voters cast ballots. To win a majority, a party needs 113 seats.
Read Also : #CongWinsKarnataka Live Updates: Congress wins big, BJP to 'introspect' setbacks
Follow us : Twitter