Russian FM Sergei Lavrov slams Ukraine, West over Kremlin drone attack
5 May, 2023 | Anupam Shrivastav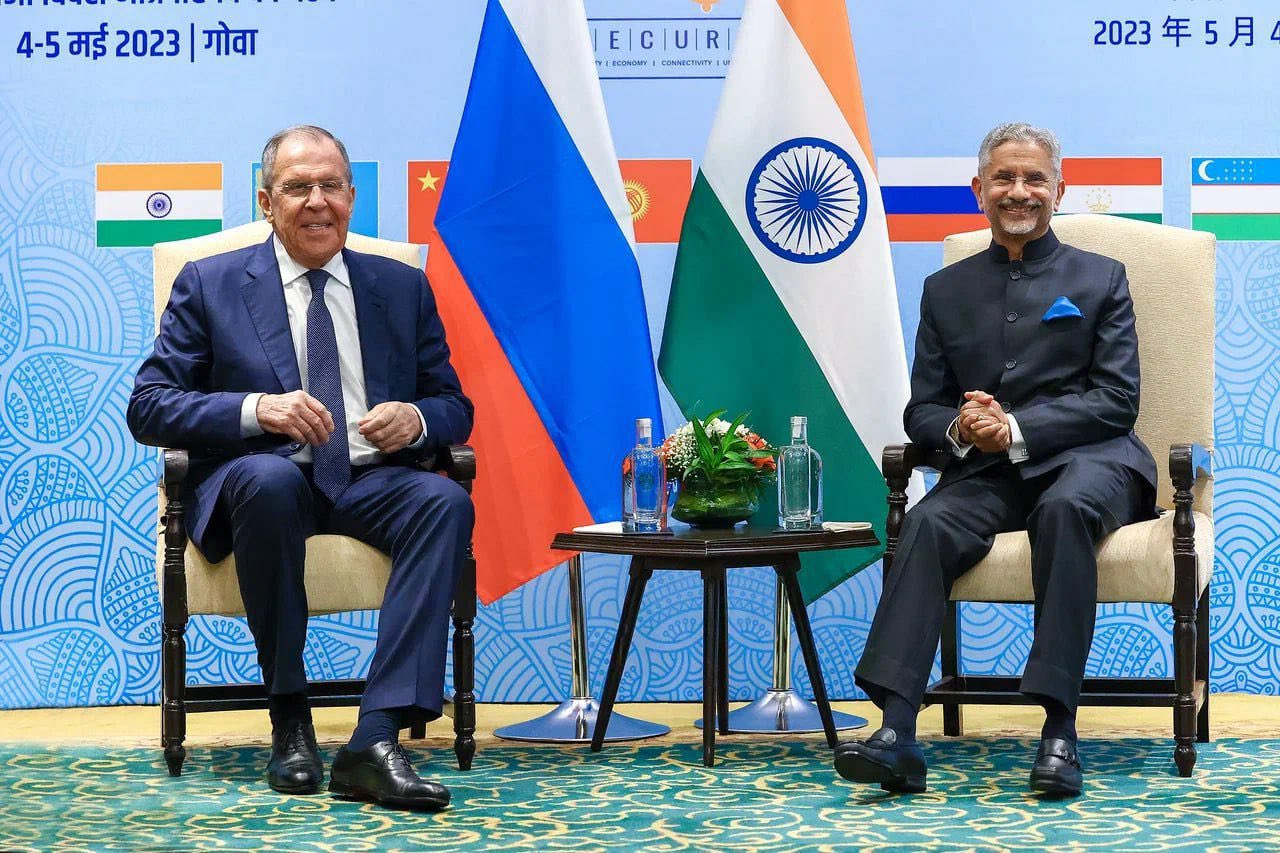 Russian Foreign Minister Sergei Lavrov was speaking to the media on the sidelines of the SCO, Council of Foreign Ministers meeting.
Russia's Foreign Minister Sergey Lavrov stated that Ukraine's denial of involvement in the purported drone attack on the Kremlin illustrated the "ability of our Ukrainian and Western friends to lie.". He was speaking to the media on Friday, here in Goa.
Answering a question regarding the incident Sergei Lavrov said "The ability of our Ukrainian and Western friends to lie is very well known and the entire situation is illustrating the crisis which is much deeper than just behavior of regime followed by Zelensky."
The Russian Foreign Minister is in India to attend the Shanghai Cooperation Organisation (SCO) Council of Foreign Ministers meeting in Goa.
On Wednesday, Moscow accused Kiev of attempting but failing to assassinate Russian President Vladimir Putin in a drone attack.
"If you believe that as soon as the United States and Ukraine rejected the accusations we should stop thinking what we know about. This is not the case," the Russian Foreign Minister said.
Didn't discuss 'drone attack' in detail, we know India's position: Lavrov
When asked if the recent drone attack was mentioned with External Affairs Minister S Jaishankar during their bilateral meeting here, the minister stated that "he didn't discuss in detail' and that he knows the "position of India."
"We didn't discuss in detail the terrorist attack against the Kremlin. We know the position of India which is in favour of stopping any provocation and terrorist attacks there is no doubt about this," Lavrov said. Meanwhile, Russia has reiterated that it reserves the right to respond to the attack.
It was told that two unmanned aerial vehicles (UAVs) were deployed in the claimed drone attack on Putin's house in the Kremlin fortress but were neutralized by electronic defences.
"We regard these actions as a planned terrorist act and an attempt on the president's life, carried out on the eve of Victory Day, the May 9 Parade, at which the presence of foreign guests is also planned," said Kremlin in a statement.
Ukraine's President Volodymyr Zelensky has denied that his government was responsible for the Kremlin drone strike. "We don't attack Putin or Moscow. We fight on our territory. We are defending our villages and cities," Zelensky said in Finland.
On Thursday, the US refuted Russia's claim that it was behind a drone strike on the Kremlin, calling Moscow's claim a fabrication. "Obviously it's a ludicrous claim," White House national security spokesman John Kirby made the remarks hours after Russia blamed the US for what it called an assassination attempt on President Vladimir Putin.
"The United States has nothing to do with it. We don't even know exactly what happened here, but I can assure you the United States had no role in it whatsoever," the White House National Security Spokesperson said.
Read Also : Pakistan: Credit to private sector decreases fivefold, Govt borrowings more than tripled
follow us: Twitter