Gangster Lawrence Bishnoi shifted to Delhi's Mandoli Jail
25 May, 2023 | Anupam Shrivastav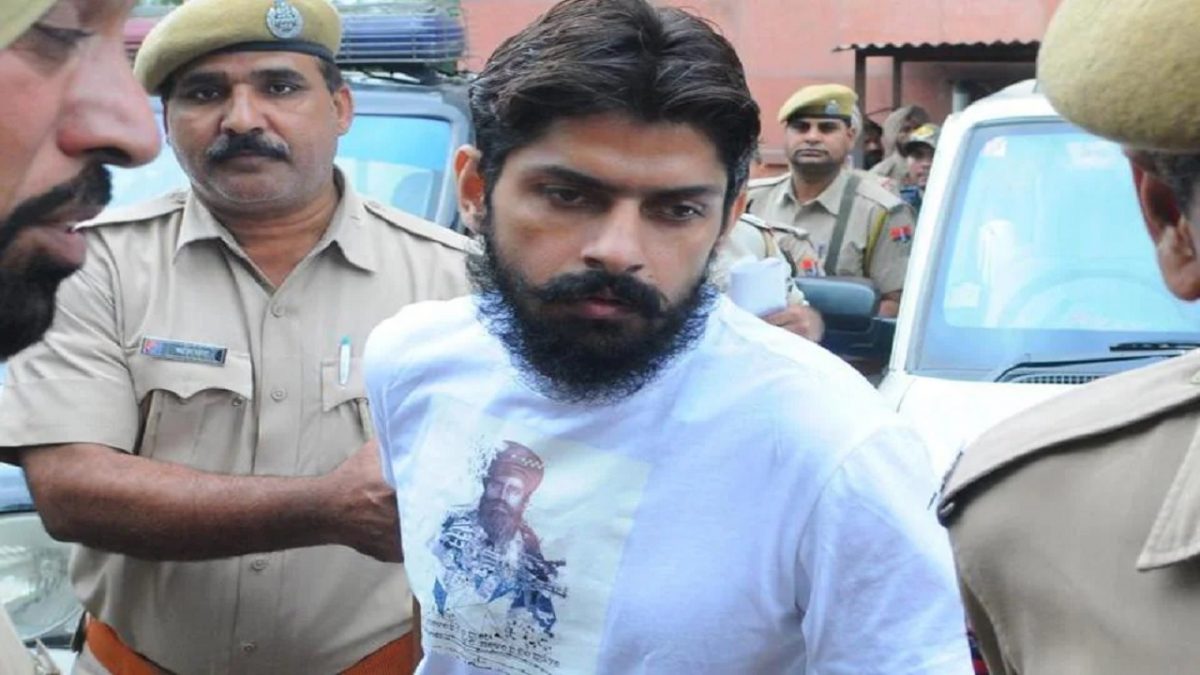 Gangster Lawrence Bishnoi was shifted from prison in Gujarat to Delhi after jail administration raised concerns about possible gang war.
Authorities said today that gangster Lawrence Bishnoi was brought to Delhi from a Gujarat jail early Thursday morning and lodged in the national capital's Mandoli prison.
Gangster Lawrance Bishoi has been transferred to the Mandoli jail for security reasons. This follows the killing of Tillu Tajpuria in Tihar Jail earlier this month, and the administration of the jail decided to keep Bishoni in a separate prison to avoid a gang war, according to officials.
Tillu Tajpuriya, an accused in the Rohini court shootout case in Delhi, was stabbed to death at Tihar jail on May 2.
Lawrence Bishnoi, according to sources, is being held in detention cell number 15.
At roughly 12.30 a.m., the renowned criminal was taken from Gujarat to Delhi airport amid strict security.
The Gujarat Anti-Terrorist Squad (ATS) arrested Lawrance Bishnoi last month in connection with a drug smuggling case. The Gujarat ATS was granted 14-day custody of Bishnoi by a magistrate's court in Nalia, Kutch.
Lawrence Bishnoi was arrested by Punjab Police
Bishnoi was earlier arrested by the NIA and the Punjab Police. Meanwhile, the Delhi Police Special Cell nabbed an accused member of the Lawrence Bishnoi-Jitendra Gogi syndicate after an encounter in the national capital on Wednesday. The arrested had fled after jumping bail in a murder case in Delhi.
Last year, Punjab police apprehended Bishnoi, an accused in the murder of Punjabi musician Siddhu Moosewala.
Read Also : New Parliament row: PIL filed in SC seeking inauguration by President Murmu
Follow us : Twitter