LeT terrorist associate arrested in J&K's Baramulla
9 July, 2022 | Pravina Srivastava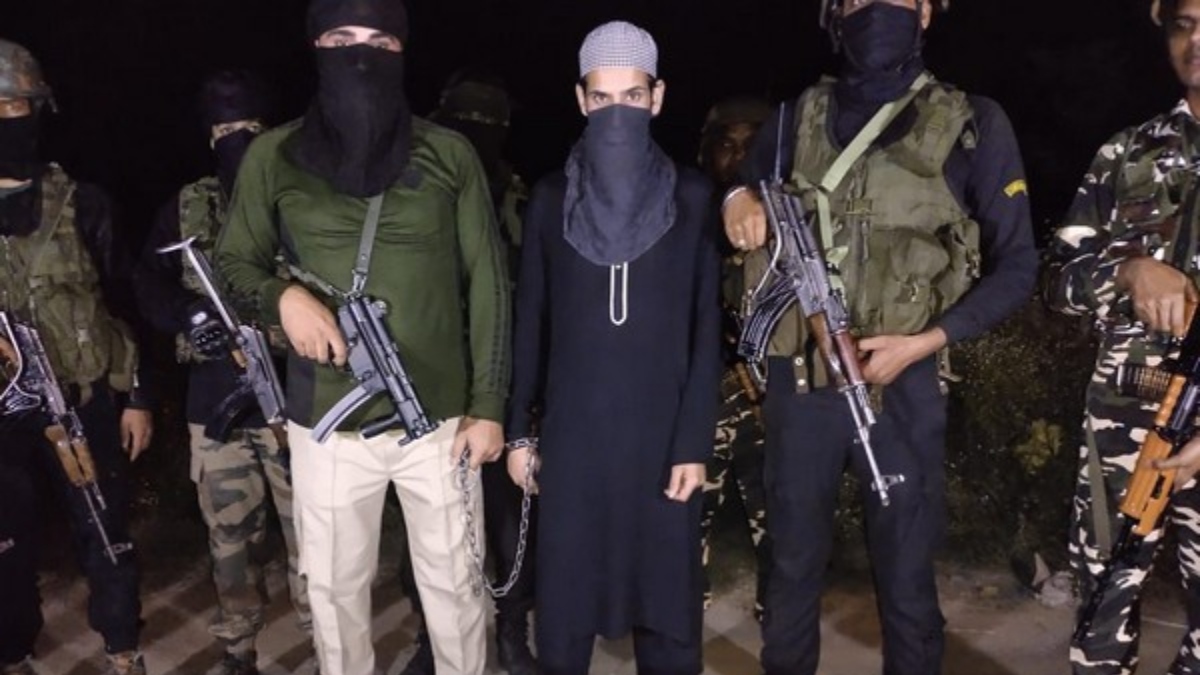 A hybrid terrorist associate of the terrorist group Lashkar-e-Taiba (LeT) was captured by Jammu and Kashmir Police
A hybrid terrorist associate of the terrorist group Lashkar-e-Taiba (LeT) was captured by Jammu and Kashmir Police and Army 22 RR in the Baramulla district on Saturday.
Joint parties of the Police and Army 29 RR established Naka at Kreeri based on credible information about terrorist activity in the area.
According to the police, one hybrid terrorist from the Lashkar-e-Taiba (LeT) group was captured during the Naka check along with weapons and ammunition.
The hybrid terrorist was also found to have seven rounds of pistol ammo, a pistol magazine, and other incriminating items.
Terrorist, who was in contact with Pakistani terrorists Saifullah and Abu Zarar, has been actively involved in providing logistical assistance for terrorist acts, according to authorities.
The successful capture of the hybrid terrorist has contributed to the disruption of significant terror schemes and the module behind numerous recent attacks against PRI members and foreigners. The terrorist also actively contributed chemicals and other items for an IED attack on the national highway between Narbal and Renji.
The terrorist's interrogation is anticipated to provide additional information for upcoming counterterrorism operations.
A hybrid terrorist associated with the outlawed terrorist group Al-Badr was detained earlier on Thursday by Jammu and Kashmir Police in Awantipora.
Aamir Ahmed Parray, the son of Abdul Rashid Parray and a resident of Kashwa Chitragam, Shopian, was recognized as a terrorist during checking and was connected to the banned terrorist organization Al-Badr.
Following a Wednesday confrontation in Kulgam, two Lashkar-e-Taiba (LeT) militants turned themselves in to police and security personnel.
The terrorists who turned themselves in were named by the Jammu and Kashmir Police as Nadeem Abbas Bhat and Kafeel Mir, both of Reshipura, Qaimoh.
Both were a part of a LeT module that had just been assembled.