Lift Collapse In Thane: Death Toll Rises To 7
11 September, 2023 | Anupam Shrivastava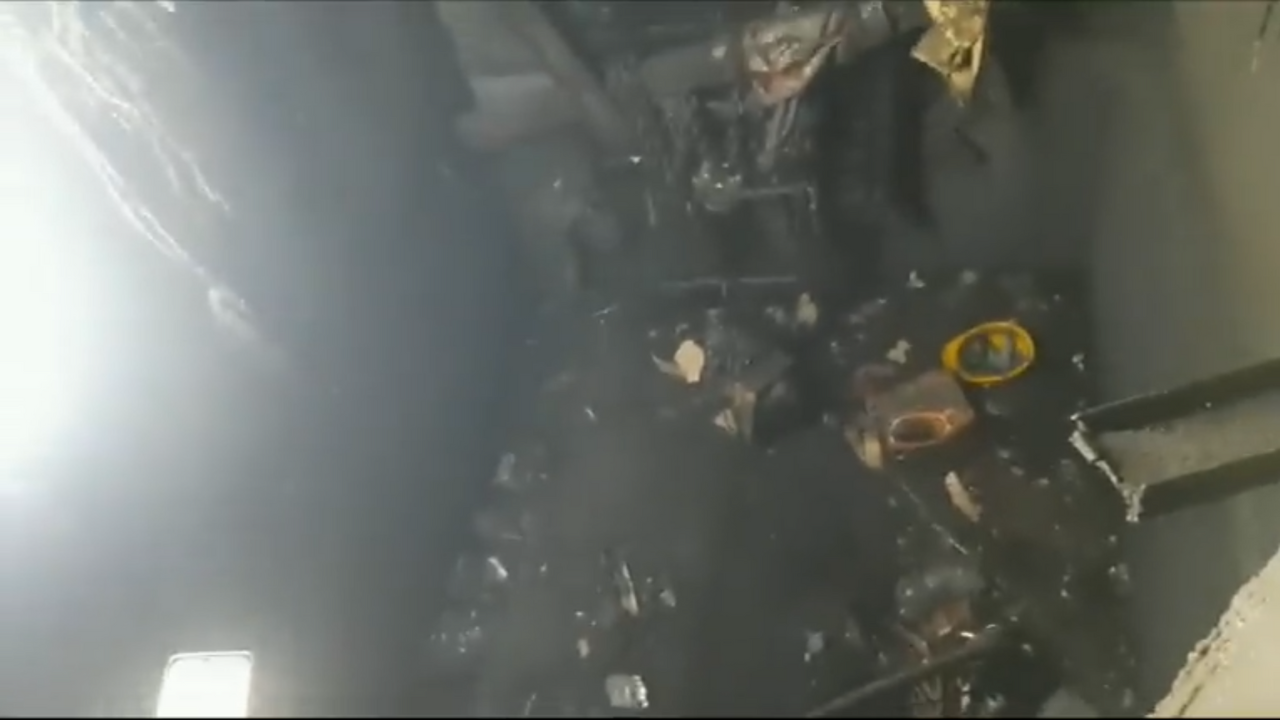 As per the preliminary investigation, the accident transpired due to the rupture of the lift's cable, with the unfortunate incident occurring while the workers were in the process of descending fr...
The death toll in the lift collapse incident that occurred in Thane, Maharashtra, has tragically risen to seven, according to the latest update from the Thane Municipal Corporation. The incident unfolded on a fateful Sunday evening when the lift of a towering 40-storey building situated in the Balkum area of Thane, known as the Runwal Complex, plunged catastrophically into the underground 3-storey basement.
The individuals who lost their lives in this horrifying accident have now been identified as Mahendra Chaupal (32), Rupesh Kumar Das (21), Haroon Shaikh (47), Mithlesh (35), Karidas (38), Sunil Kumar Das (21), and an as yet unidentified seventh victim. All seven of these laborers, who were simply performing their duties, have met an untimely and tragic end.
The incident has sent shockwaves through the community, leaving residents and officials grappling with the enormity of the tragedy. Preliminary investigations suggest that the accident was precipitated by the sudden breaking of the lift's rope as the workers were descending from their respective duties within the building.
The injured survivors of the collapse have been swiftly transported to a nearby private hospital, where medical teams are working relentlessly to provide them with the necessary care and treatment.
The Maharashtra Deputy Chief Minister, Devendra Fadnavis, expressed his deep condolences and profound shock at the incident, conveying his sympathies to the families affected by this devastating accident. He took to social media platform X, saying, "Shocking! The lift accident in Thane is very tragic. I express my deepest condolences to the families of the deceased who lost their lives in this accident. Wishing a speedy recovery to the injured ones."
The building in question, the Runwal Complex, had recently completed construction, with ongoing waterproofing work on its roof. The Thane police, along with the prompt response of the fire brigade personnel, arrived at the scene of the accident immediately upon receiving information about the collapse.
As per the preliminary findings of the police inquiry, it has been determined that the accident transpired due to the rupture of the lift's cable, with the unfortunate incident occurring while the workers were in the process of descending.
The lift was issued a maintenance certificate two days ago
The local MNS leader Sanjay Bhoir who visited the scene of the incident told the reporters that the elevator's certificate, which had been granted a mere two days before the tragic incident, which attested to its proper functioning has raised credible questions about the certification process for the safety of the lift. Sanjay said that it was painful to watch the bodies of the workers.
Several lift collapses have taken place in Mumbai in the past few months with various deadly incidents taking place days apart. The fresh incident in Thane has raised concerns about the elevator safety certification process.
Also Read: Shashi Tharoor Lauds India's G20 Success, Calls the Summit a "Diplomatic Triumph"
Catch all the Latest Business News, Breaking News Events, and Latest News Updates on NewsX