#BudgetOnNewsX: Union FM Nirmala Sitharaman presents Budget 2023-24
1 February, 2023 | Vaishali Sharma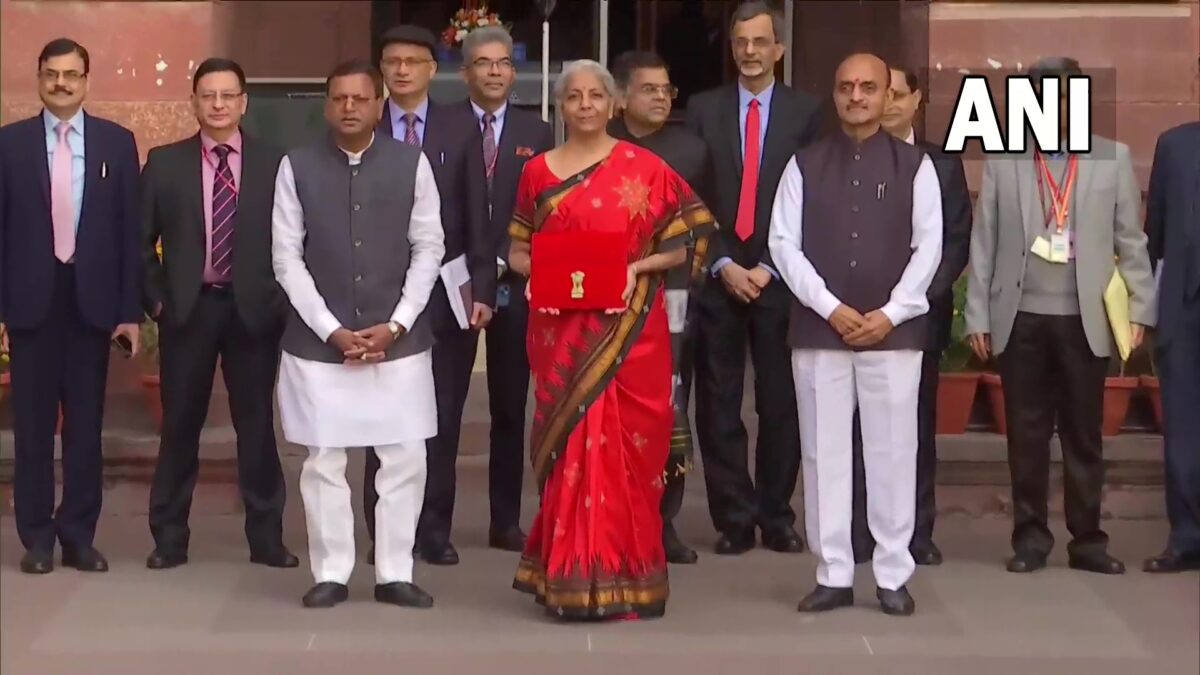 All Live Updates on Budget Presentation 2023.
Feb 1 11:00 (IST): Union Finance Minister presents Union Budget 2023 in the Parliament.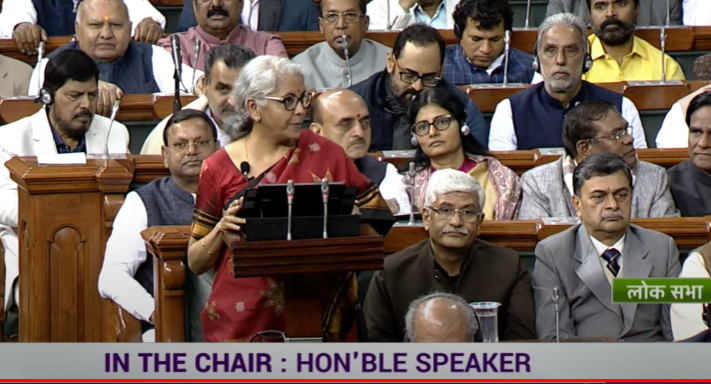 Feb 1 10:47 (IST): "World is accepting India's model. India going ahead & witnessing economic growth. They (Opposition) shouldn't show dissatisfaction. If they have grievances, let it be against government. They should show large-heartedness to show satisfaction for country's development," says Prahlad Joshi, Parliamentary Affairs Minster after Union Cabinet Meet on Wednesday.
Feb 1 10:36 (IST): Copies of Union Budget brought to Parliament ahead of Budget presentation.
Feb 1 10:27 (IST): Cabinet approves Budget. FM Nirmala Sitharaman will present the budget at 11AM.
Feb 1 10:17 (IST): Union Cabinet meeting chaired by PM Modi begins at Parliament.
Feb 1 10:10 (IST): Union Home Minister Amit Shah, Defence Minister Rajnath Singh reach Parliament where a union cabinet meet will be held shortly ahead of the Union Budget presentation.
Union Ministers Anurag Thakur and G Kishan Reddy also arrive at the Parliament.
Feb 1 09:56 (IST): Union Finance Minister Nirmala Sitharaman arrives at the Parliament. A Union Cabinet meeting will be held here at 10 am following which the Finance Minister will present the Union Budget in the Parliament at 11 am.
Feb 1 09:52 (IST): FM Nirmala Sitharaman proceeds to Parliament for Budget Meeting.
Feb 1 09:28 (IST): Union Minister of Finance and Corporate Affairs Nirmala Sitharaman, MoS Dr Bhagwat Kishanrao Karad, MoS Pankaj Chaudhary and senior officials of the Ministry of Finance called on President Droupadi Murmu at Rashtrapati Bhavan before presenting the Union Budget 2023-24.
Feb 1 09:00 (IST): Finance Minister Nirmala Sitharaman reaches Rashtrapati Bhavan to call on President Murmu. FM will then attend the Union Cabinet meeting, and then present Union Budget 2023-24.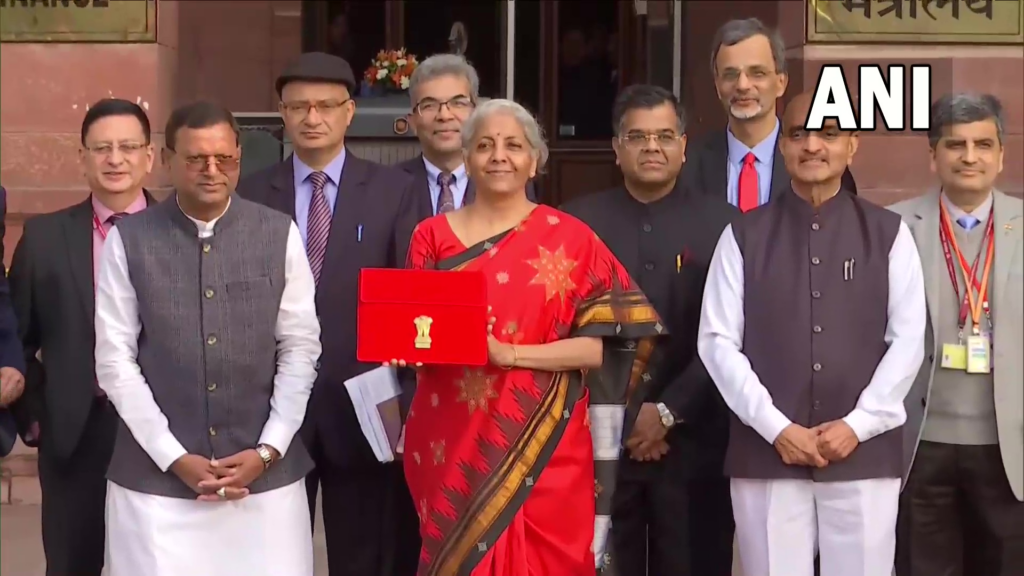 Feb 1 08:37 (IST): Union Finance Minister Nirmala Sitharaman arrives at the Ministry of Finance, ahead of the Budget presentation.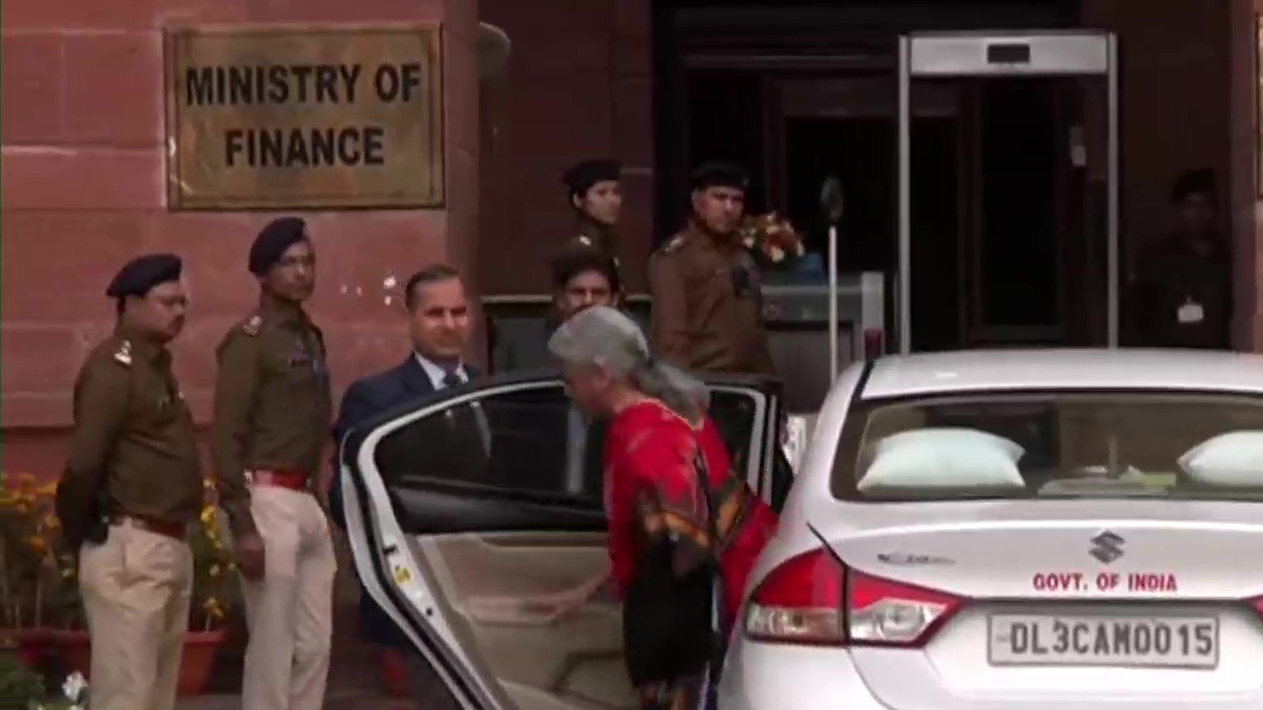 Feb 1 08:34 (IST): Country has made good recovery from COVID. If we look at Economic Survey, all sectors are making progress. Compared to other countries, our economy is good. When PM took oath in 2014, India was 10th (in terms of economy), today it is 5th, says MoS Finance, Dr B Karad.
Feb 1 07:42 (IST): BJP to launch nationwide campaign to highlight benefits of Union Budget 2023
The Bharatiya Janata Party (BJP) will start off a 12-day nationwide campaign to reach out to the public and convey the benefits of the upcoming Union Budget 2023-24 on Wednesday. According to a report, "BJP will hold 'Countrywide discussion on the budget', from February 1 to February 12, and run a nationwide campaign to spread awareness measures that will be announced in the Union budget 2023-24 on Wednesday. National President JP Nadda has constituted a nine-member committee for same."
Feb 1 07:09 (IST): Union Budget session to begin at 11 am today
Jan 31: Top 20 Budget Expectations for the year 2023-2024.
Jan 31: Economic Survey 2022-2023 was tabled by the Finance Minister Nirmala Sitharaman on Tuesday. Read to know 7 key takeaways.
Jan 31: On Tuesday, the rupee depreciated by 36 paise to close at a three-week low of 81.88 against the US dollar after the Economic Survey 2022-23 said the domestic unit may remain under pressure on account of plateauing of exports and subsequent widening of the current account deficit. Meanwhile, the dollar index, which gauges the greenback's strength against a basket of six currencies, fell 0.02 per cent to 102.08.
Jan 31: President Droupadi Murmu addresses joint session on Tuesday.