Liz Truss resigns as UK Prime Minister
21 October, 2022 | Pravina Srivastava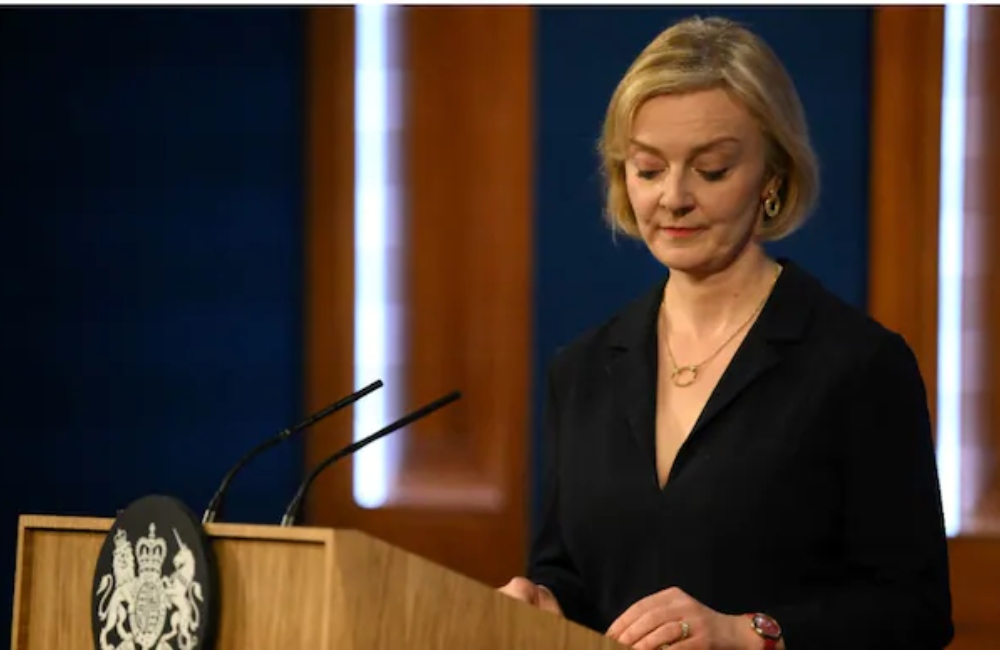 UK Prime Minister Liz Truss announced her resignation on Thursday after less than two months in office.
After less than two months in office, UK Prime Minister Liz Truss announced her resignation on Thursday, saying she "cannot achieve the mandate" on which she was elected.
In a statement, she stated, "I took office during a period of significant economic and global unrest. While Putin's unlawful conflict in Ukraine threatens the security of our entire continent and our nation has been held back for too long by slow economic development, families and businesses were concerned about how they would be able to pay their bills."
She further went on to say "Until a replacement is selected, I will continue to serve as prime minister. I'm grateful."
Earlier yesterday Home Secretary of Indian descent Suella Braverman submitted her resignation alleging a "technical violation of the regulations" she had made while delivering official documents to a parliamentary colleague.
In a message published on her Twitter account, Braverman stated, "Serious politics is not about pretending we haven't made mistakes, acting as if no one can see that we have, and wishing for a quick fix. I sincerely regret my error and accept responsibility for it "
She also voiced worries about the government's course in her letter to Prime Minister Truss, claiming that significant election-related promises had been breached.
UK Finance Minister Kwasi Kwarteng was sacked after serving for even less than six weeks prior to Braverman's resignation, which came less than a week later. Kwarteng was fired when the British government bond market crashed as a result of the incoming government's huge tax cut proposal announced on September 23.
Truss replaced Boris Johnson as Prime Minister last month.