Long queues, crashed servers, chaotic conditions at Mumbai airport
1 December, 2022 | Riya Girdhar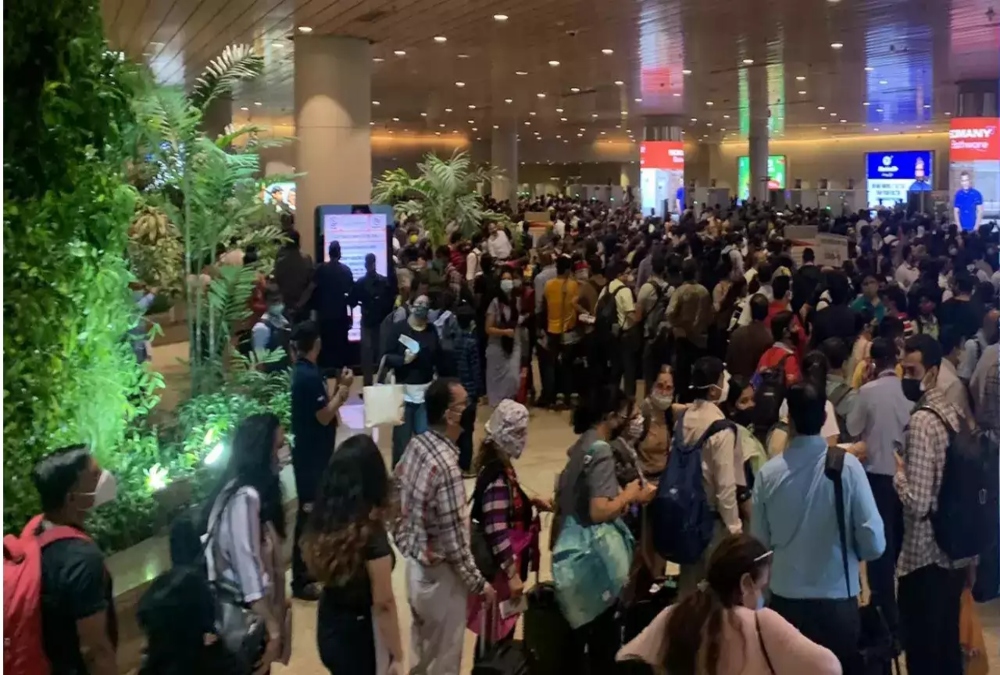 T2 is one of Chhatrapati Shivaji Maharaj International Airport's two terminals, and it mostly handles international aircraft but also serves local flights in Mumbai
Long lines have formed as a result of a computer system failure at Mumbai International Airport's Terminal 2, which may have an impact on the departure time of the flight. T2, one of Chhatrapati Shivaji Maharaj International Airport's two terminals, mostly handles international flights but also handles domestic flights.
The disturbance was attributed by the airport operator to "ongoing city construction." Due to the "temporary network outage," it released a statement asking customers to "allocate more time" for check-in and to "communicate with their individual airlines."
"To assist all travellers, our employees are on the ground, and manual processing has begun. We sincerely apologise for the inconvenience and appreciate our customers' patience "read Mumbai International Airport Limited's statement.
Just before 6 o'clock in the evening, reports said that passengers were "forced to wait for baggage drop since close to an hour." After the airport in Delhi, Mumbai's airport is the busiest in all of India.
Many Twitter users posted pictures of the masses.
In response to one of them, Air India said. "Our team is devoted to reducing the inconvenience,"