Long-term sustainable plans Enroute to India with a ban on single-use plastic
1 July, 2022 | Riya Girdhar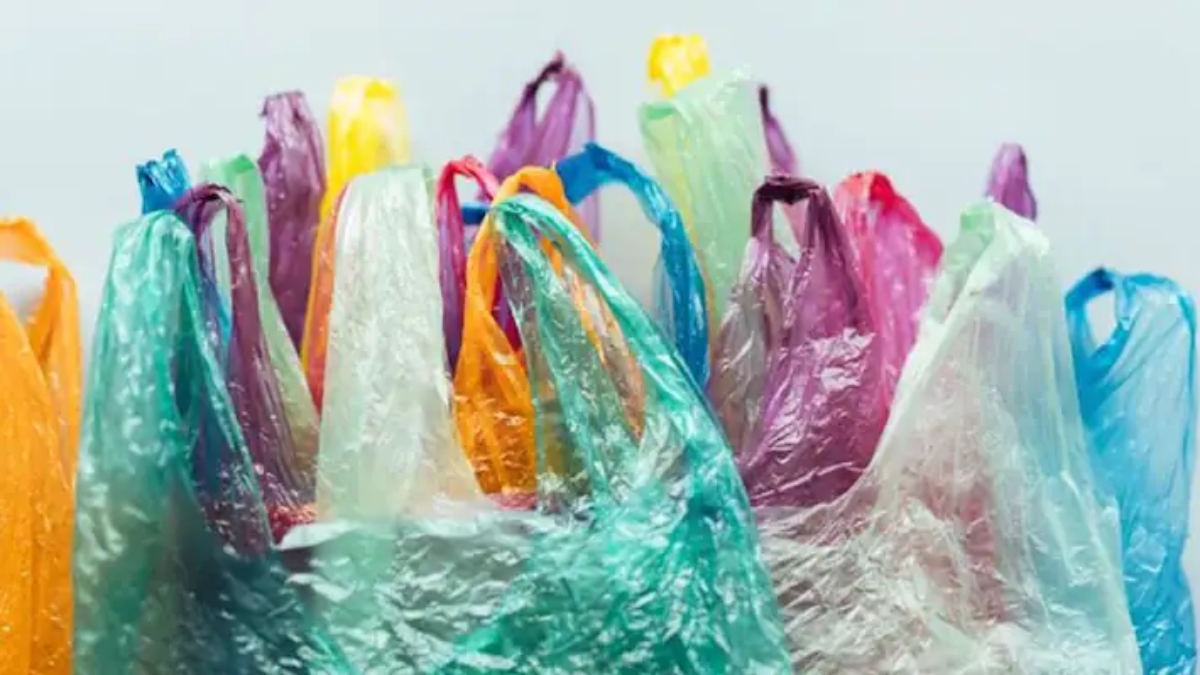 No matter how convenient these single-use plastics seem to be, they cause harm beyond one's imagination, consequences may vary from environmental, social, economic, or health.
Plastic, a word that is known to everyone and a thing that everyone uses in their day-to-day lives, even though it chokes the world. It won't be wrong to say that it has made our lives so much easier because of the convenience with which it can be used.
One may think of plastic as the latest invention or a brand new gift to the world, but that is not the case. Plastic has been around forever and ages its existence back to the pre-19th century, and since then its usage has not only multiplied but diversified as well.
No matter how convenient these single-use plastics seem to be, they cause harm beyond one's imagination, consequences may vary from environmental, social, economic, or health.
Between 1950 and 2017, an estimated 9.2 billion tons of plastic were produced. However, plastic's dominance became profound in the early twentieth century, causing extensive environmental problems due to its sluggish breakdown rate in natural ecosystems.
Throughout the world, a total of one million plastic bottles are purchased on a per-minute basis, while on a global level, approximately five trillion plastic bags are utilized. In all, half of the plastic that is produced is meant for single-use purposes only.
At present, around 400 million tons of plastic waste are created every year.
Roughly 36% of all plastics manufactured are utilized in packaging, including single-use plastic goods for food and beverage containers, with the remaining 85% ending up in landfills or as unregulated trash.
If current growth rates persist, worldwide primary plastic manufacturing is predicted to hit 1,100 million tons by 2050.
Plastic is choking our cities, destroying marine life, and becoming increasingly difficult to recycle, to counter this and to take a step towards sustainable living, India has taken its step toward banning single-use plastic.
Today, i.e., July 1, 2022, India has joined hands with other countries across the world to create a cultural shift in the way residents consume goods, which, if effective, might lay the foundation for a long-term transformation in terms of sustainable living.
Although only a total of 19 goods have been banned at the moment, experts are optimistic that it will eventually make people more conscious of "what" they buy and where it ends up. This consciousness will ultimately help people fight against plastic trash that causes massive amounts of land and water pollution.
The government has tried to make this plan leak-proof. They have assigned a special task force in all states and UTs to ensure that the implementation of the ban takes place in a full-fledged way.
The government has asked the states and UT governments to ensure that the ban is enforced throughout the country and that whosoever violates it is punished for it. In case of any violation the offender can be booked under Section 5 of the Environment (Protection) Act 1986 – according to which offenses are punishable with an imprisonment of up to five years or a fine up to Rs 1 lakh or both.
As per the government, with this ban, plates, cups, glasses, forks, spoons, knives, trays, earbuds, balloon sticks, cigarette packs, sweet boxes, candy and ice cream sticks, invitation cards, polystyrene used for decoration, and PVC banners measuring under 100 microns have completely been banned, and their usage, production, storage, etc. are illegal.
Although various steps like this have been taken by the states in the past, including the polythene bag ban in a few states last year, these bans were not very effective due to their sluggish implementation. However, a major change is foreseen this time.