LSE Student Union "accepted that bullying…happened": Indian student disqualified from college elections
8 April, 2023 | Pragati Singh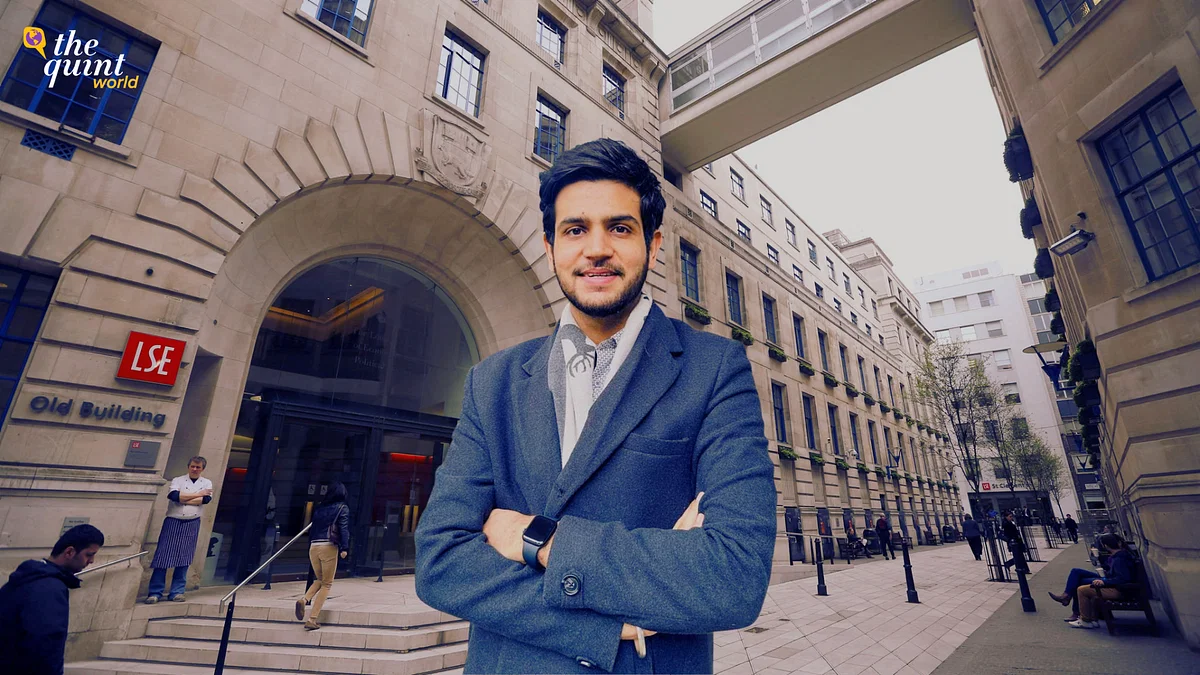 Indian student from Gurugram, said on Friday that he was disqualified from the Law School of London School of Economics elections.
Karan Kataria, an Indian student from Gurugram, said on Friday that he was disqualified from the Law School of London School of Economics elections and that the LSE Student Union "accepted that the bullying and defamation happened."
In an exclusive interview with ANI, he said, "I approached the LSE Student Union to come out and help me but they turned a blind eye that this is not related to the election and it doesn't have any relation with any of the candidates. They accepted that the bullying and defamation happened…….they haven't come out with a public statement condemning this rather, they disqualified me from the campaign….." Kataria alleged that there is discrimination on the basis of religion and anti-India rhetoric prevalent on the campus.
Kataria, who is from Haryana and is studying law at LSE, was disqualified for what he says "baseless allegations."
"A smear campaign was launched against me on 24th March, going on to my character assassination, to defamation. WhatsApp groups of many societies & departmental groups were flooded with the forward messages terming me as Islamophobic, transphobic and racist," said Kataria.
According to a statement posted on Kataria's Twitter account, he was previously chosen as the cohort's Academic Representative as well as a Delegate to the National Union of Students in a short amount of time.
He further stated that his friends and classmates motivated him for running the election but, "Unfortunately, some individuals could not bear to see an Indian-Hindu leading the LSESU and resorted to vilifying my character and very identity in what was clearly in line with the alarming cancel culture which is uprooting our social communities".
"Despite receiving immense support from students of all nationalities, I was disqualified from the General Secretary election of the LSE Student Union. The allegations against me ranged from being homophobic, Islamophobic, queerphobic, and Hindu Nationalist. Following it, multiple complaints were lodged against me. Many false accusations were made to discredit my image and character when, to the contrary, I have always advocated for positive change and social harmony," Kataria added.
Kataria described the decision as a "gross violation of the principles of natural justice," claiming that the school conveniently rejected him without hearing his side of the story or releasing the votes he received. He further stated that Indian students were bullied and targeted for their national and Hindu religious identities on the last day of voting.
"The students raised this issue, but the LSESU brushed it aside by not acting against the bullies. The silent treatment of the students' complaints about such unacceptable behaviour also justifies the accusation of Hinduphobia against the LSESU," Kataria said in a statement.
He also encouraged the LSE leadership to stand with him and guarantee that justice is served in the best interests of all students. "Let us uphold the values of Dr. BR Ambedkar's alma mater and ensure that all voices are heard on this big, diverse campus," the statement said.
Likewise, another LSE student, Tejashwini Shankar, claimed on Monday that she was singled out for supporting Kataria in the students' union election. She also stated that she was being persecuted because of her religious beliefs.