Lulu Mall Row: Police detain three people for attempting to recite Sundarkand
16 July, 2022 | Pravina Srivastava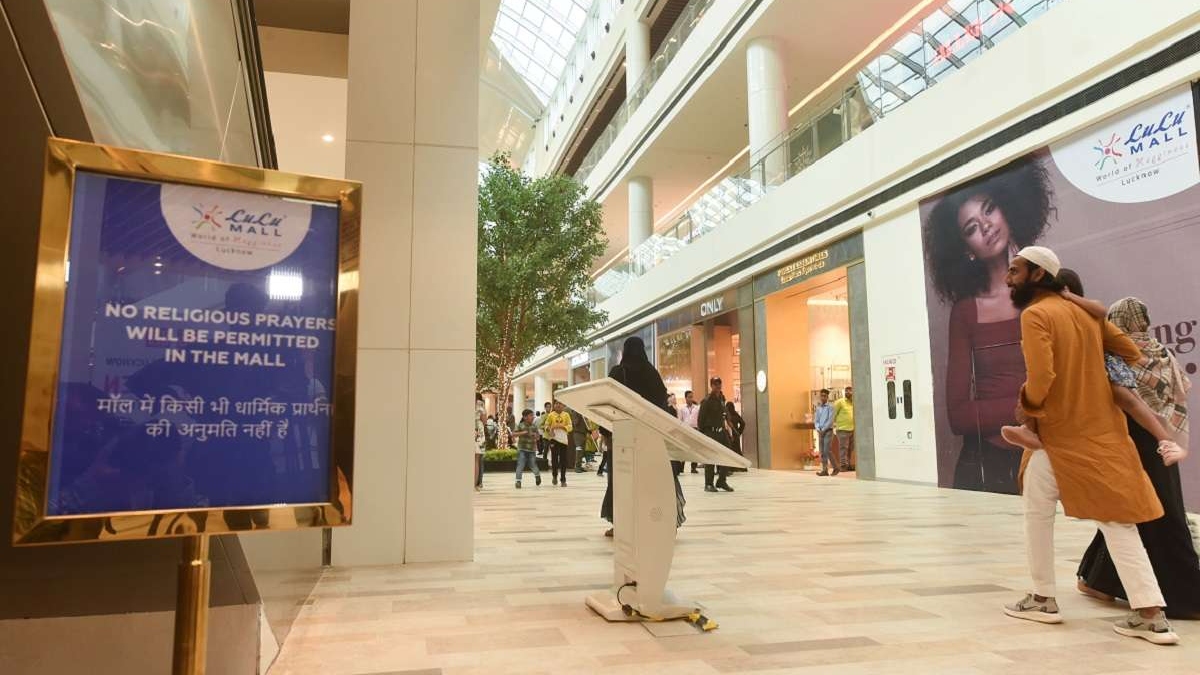 Three individuals from Lucknow's Lulu Mall were taken into custody by the Uttar Pradesh Police on Friday
Three individuals from Lucknow's Lulu Mall were taken into custody by the Uttar Pradesh Police on Friday after they reportedly tried to recite Sundarkand inside the mall.
The three persons who were detained belonged to Hindu Samaj Party, according to police sources. They were held at the entrance to the mall.
Rajesh Srivastava, ADCP South, Lucknow, stated, "In Lucknow, three persons were stopped at the Lulu Mall's entrance after they were accused of trying to recite Sundarkand inside the shopping centre. At the mall's entrance, three members of the Hindu Samaj Party were apprehended. Right now, everything seems tranquil."
According to the Lucknow police, a FIR was filed on July 15 in connection with a dispute over namaz inside the freshly opened Lulu Mall.
On the basis of Shishir Chaturvedi's complaint to the Akhil Bharat Hindu Mahasabha, the FIR has been filed in accordance with the relevant provision of the Indian Penal Code (IPC). This comes after a video of some people doing namaz inside a mall went viral.
Yogi Adityanath, the chief minister, opened the mall on July 10.
Shishir Chaturvedi from the Akhil Bharat Hindu Mahasabha has complained about the namaz reading at Lulu Mall. Ajay Pratap Singh, Police Station Incharge, Sushant Golf City, Lucknow, stated that appropriate action will be taken following the probe.
Upon receiving a complaint from the administration of Lulu Mall, Sushant Golf City Police Station issued a FIR. The FIR invokes IPC Sections 153A, 295A, 341, and other provisions, he continued.
According to Sameer Verma, general manager, Lulu Mall does not permit any prayers.
"Lulu Mall supports all religions, and there are no prohibited forms of praying here. In order to prevent such accidents, we provide our team extensive training in this area," Verma remarked.