Diwali celebrations begin in Ujjain's Mahakaleswar temple
24 October, 2022 | Pravina Srivastava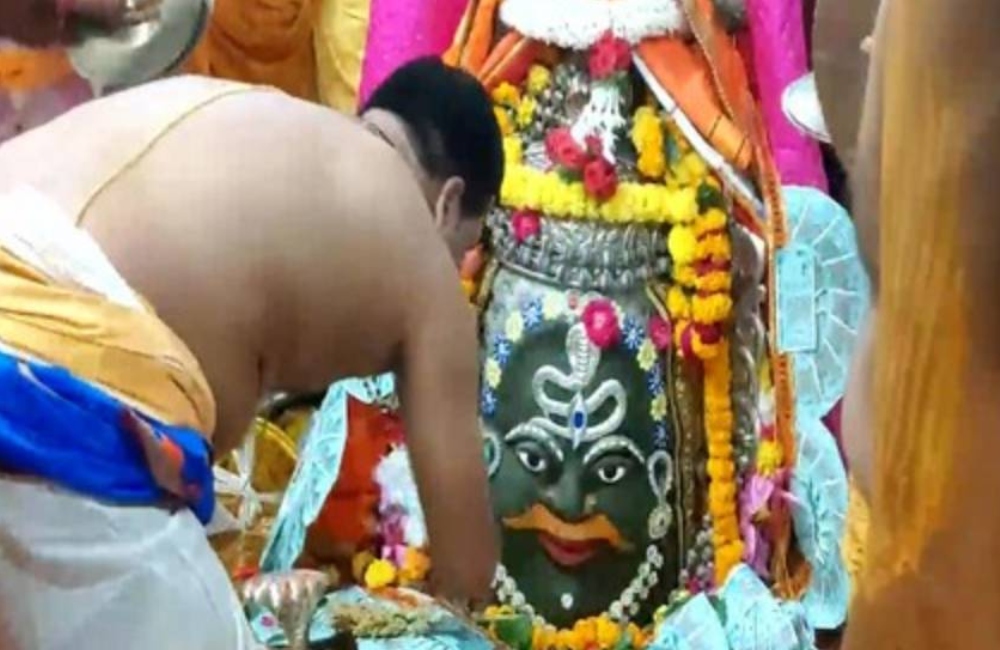 Diwali was celebrated at Ujjain's Mahakaleswar Jyotirlinga early on Monday morning
Diwali, also known as the festival of lights, was celebrated at Ujjain's Mahakaleswar Jyotirlinga early on Monday morning as thousands of worshippers flocked to the temple to offer their prayers on this auspicious day.
A unique aarti is being performed to commemorate "Naraka Chaturdashi" at the Mahakal Temple. According to the temple's priest Mahesh Sharma "Lord Mahakal has been offered Chappan Bhog and fhuljhari in accordance with all customs."
According to the Hindu calendar, Narak Chaturdashi occurs on the fourteenth day of the Kartik month. Narak Chaturdashi is observed on the same day as Diwali this year (October 24).
The event is celebrated all over India to commemorate Lord Krishna's defeat of the legendary demon king Narakasura. Hindu tradition claims that on this day, Krishna and Satyabhama killed the asura (demon) Narakasur. On the day of Chaturdashi, often referred to as Narak Chaturdashi, Abhyanga Snan was started at 05:05 and terminate at 06:27.
Taking an oil bath on a day before sunrise is considered lucky because it is said that Lord Krishna did so after killing Narakasur to remove all the dirt and blood from his body.
The second of the five days of Diwali celebrations that begin with Dhanteras is followed by Naraka Chaturdashi, also known as Kali Chaudas, Narak Chaudas, Roop Chaturdashi, Roop Chaudas, Naraka Nivaran Chaturdashi, and Bhoot Chaturdashi.