Maharashtra Floods: SDRF rescues 15 people stranded in Bhandara
14 July, 2022 | Pravina Srivastava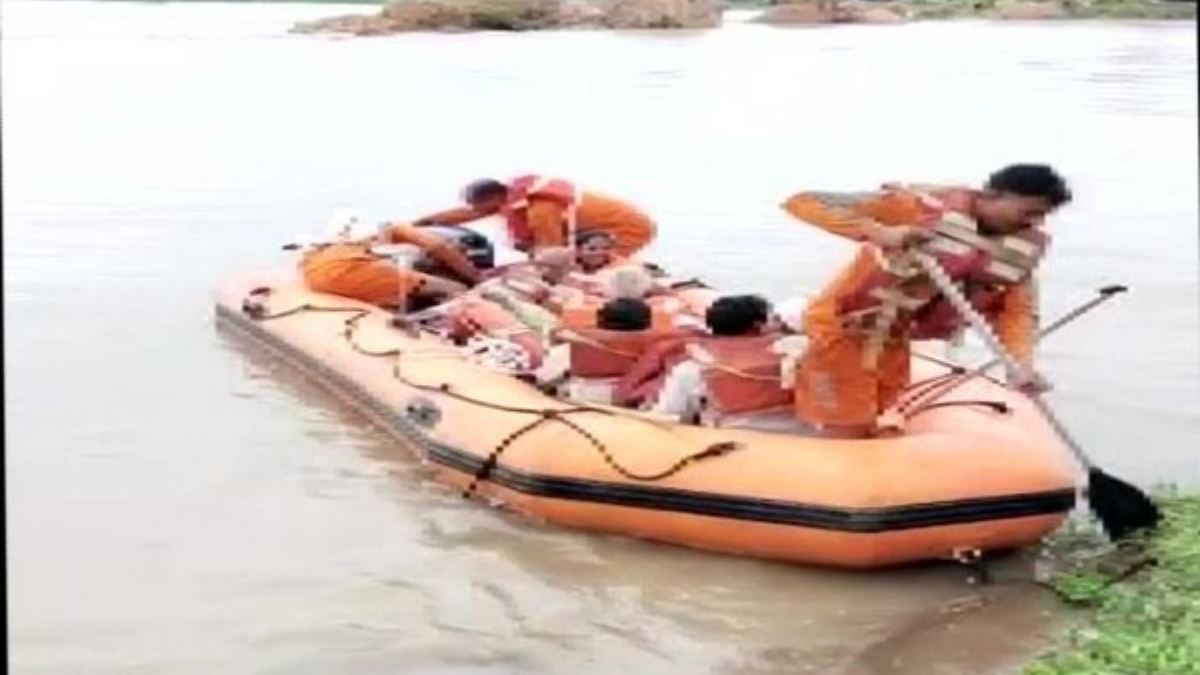 SDRF team rescued 15 people in flood-like situation Bhandara, the officials were informed on Thursday
State Disaster Response Fund (SDRF) team rescued 15 people in Bhandara, the officials were informed on Thursday, amid the continued rains that are devasting numerous areas, the water in rivers overflowing, and the roadways flooded in the state of Maharashtra.
The scene resembled a flood, and the individuals were trapped within a temple. SDRF officials claimed "The SDRF crew today saved 15 individuals in Tumsar, in the Bhandara district. They were trapped in a temple since it was like a flood there."
Earlier, the National Disaster Response Force (NDRF) evacuated 10 employees of a private enterprise from Palghar as the deluge persisted as torrential rain pummelling Mumbai and the neighbouring districts.
These men, who were employed by an infrastructure business, were stuck in a river close to the village of Bahadoli.
NDRF authorities stated "The NDRF team in Palghar decided to launch a rescue effort after learning from the Tehsildar of Palghar that 10 GR infrastructure workers were stuck in the Vaitarna river close to the village of Bahadoli, Manor. The incident site was reached around 1900 hours on July 13, 22, by the same crew that was working on search and rescue at the Vasai Collapsed Site. The NDRF maintained a vigilant watch throughout the night and used caution while employing all available means to free stranded people."
NDRF made valiant attempts to free all 10 stranded personnel from the scene.
Eknath Shinde, the chief minister of Maharashtra, took note of the issue earlier on Wednesday and said that he has given the go-ahead for the emergency services to be on alert.