Maharashtra Rains: NDRF deploys 17 teams
7 July, 2022 | Pravina Srivastava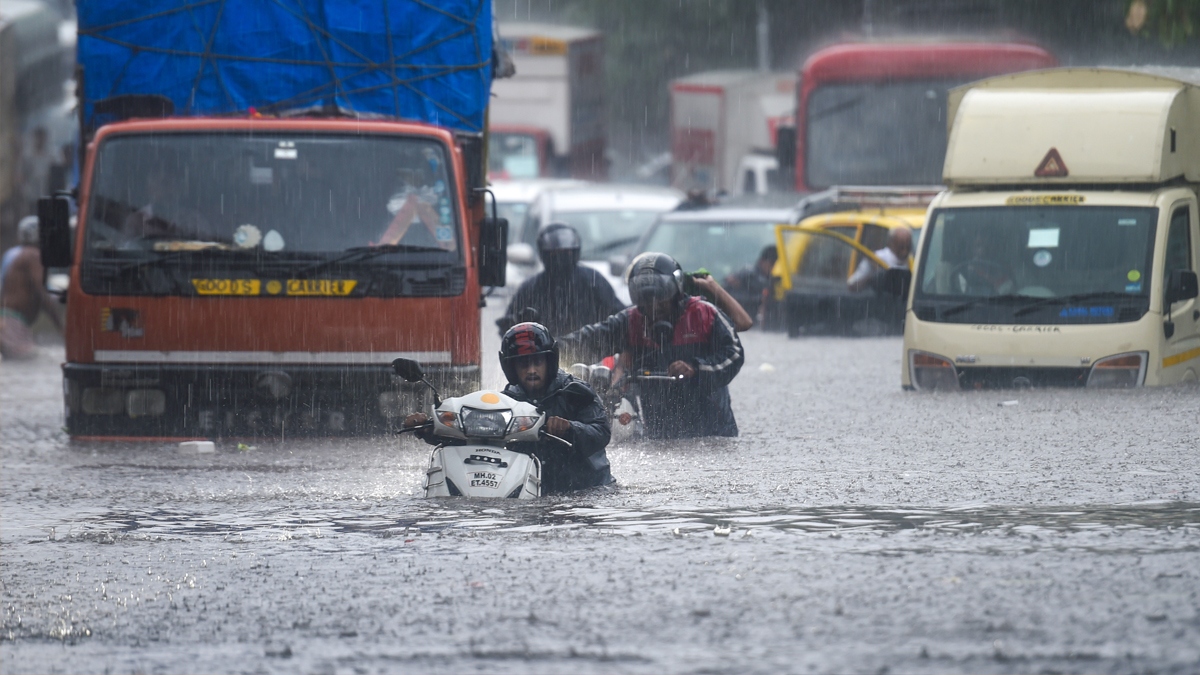 A home was destroyed in a landslide occurrence reported on Tuesday in Mumbai's Panchsheel Nagar neighborhood of Ghatkopar
In parts of Maharashtra where there have been reports of severe to extremely heavy rains, the National Disaster Response Force (NDRF) has sent 17 teams.
NDRF DG stated "Recently, Maharashtra has seen extremely severe rains. 17 teams were sought by the Maharashtra government, and all 17 teams have been made available and deployed across Mumbai, Thane, etc."
Following nighttime flooding in the state of Maharashtra, a landslide was recorded close to Pratapgarh Fort in the Satara district. Sion and Dadar observed waterlogging, and Powai Lake began to flood as a result of the rain.
A home was destroyed in a landslide occurrence reported on Tuesday in Mumbai's Panchsheel Nagar neighborhood of Ghatkopar.
However, Central Railway said that trains are running on all corridors, however some main and harbour line trains are running behind schedule.
The alert level has been achieved in a number of rivers in the state. The water level of the Amba, Savitri, Patalganga, Ulhas, and Garhi rivers is just below the warning level, but the Kundalika River has surpassed it.
For the following five days, the IMD has also issued an orange alert for a number of other locations in Maharashtra, including Thane, Palghar, Pune, Beed, Latur, Jalna, and Parbhani. Raigad and Ratnagiri are on high alert.
Meanwhile, all of the districts have been placed on high alert, and Chief Minister Eknath Shinde is keeping an eye on the situation. He gave the officials the go-ahead to undertake all necessary preparations, including moving the residents to susceptible locations.
NDRF DG stated that Assam's condition is getting better as the floodwaters are now starting to recede.
He further stated that teams have been despatched from Manali for help in reference to the cloudburst that occurred in Kullu, Himachal Pradesh, earlier in the morning.