Mamata Banerjee likely to visit Delhi to meet opposition parties, may skip Congress leaders
15 March, 2023 | Pragati Singh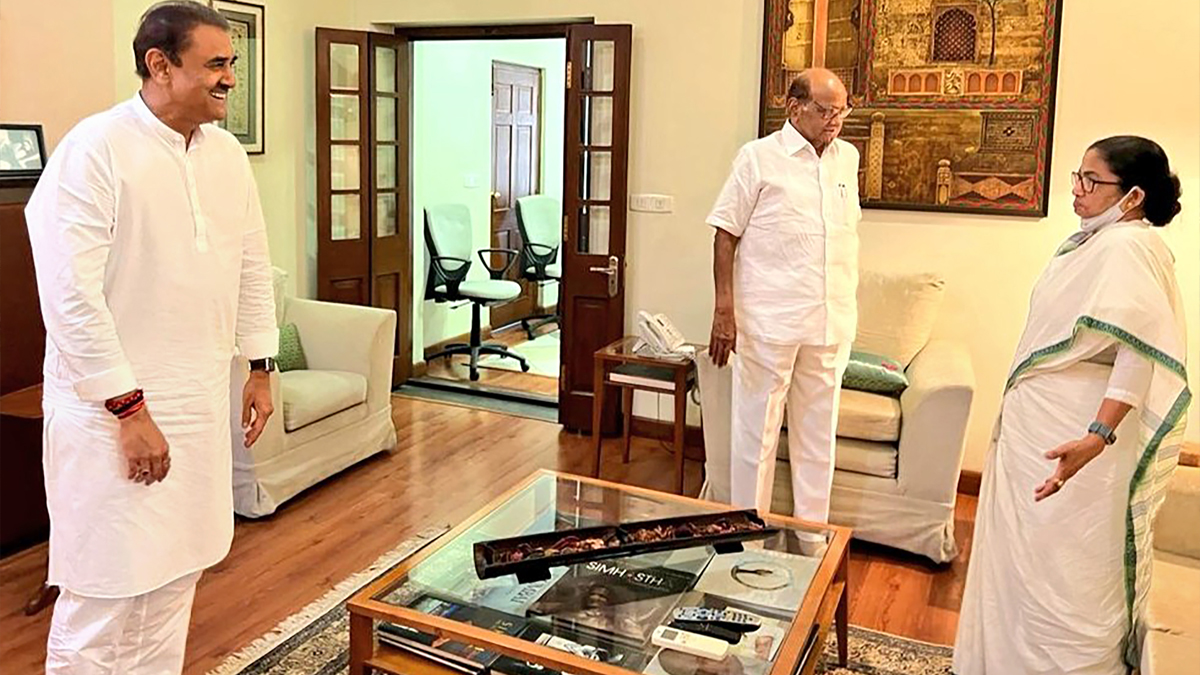 Chief meeting with Congress leaders is unlikely.
West Bengal Chief Minister Mamata Banerjee is expected to travel to Washington to meet with opposition parties about the alleged misuse of federal agencies against them. This follows a parliamentary spat between the BJP-led central government and the Opposition parties over Congress leader Rahul Gandhi's remarks in the United Kingdom and the demand for a Joint Parliamentary Committee to investigate the Hindunberg report against Adani.
A top Trinamool Congress leader told ANI that the party chief is likely to visit Delhi, but the schedule has yet to be finalised. "…but it is likely she will be in Delhi towards the end of March or early April," the leader said.
According to sources, the TMC chief meeting with Congress leaders is unlikely.
"Those that the TMC chief is likely to meet when in the national capital include the political parties who issued a jointly signed letter to Prime Minister Narendra Modi on the opposition being at the receiving end of the Central agencies," sources said.
Interestingly, Mamata was one of the Opposition leaders who signed the letter. BRS chief K Chandrashekhar Rao, JKNC chief Farooq Abdullah, AITC chief Mamata Banerjee, NCP chief Sharad Pawar, Uddhav Thackeray, Arvind Kejriwal, Punjab Chief Minister Bhagwant Mann, RJD leader Tejashwi Yadav, and Samajwadi Party chief Akhilesh Yadav are among the leaders.
The letter, however, contained no representations from Congress, JDS, JD(U), or CPI(M). Several opposition leaders, including Lalu Prasad Yadav and K Chandrasekhar Rao's daughter K Kavitha, are being investigated by these agencies, and two ministers from Arvind Kejriwal's Aam Aadmi Party government, Satyendar Jain and Manish Sisodia are currently imprisoned.
The last time Mamata Banerjee visited the national capital was during the G20 meeting of all political party presidents called by the Centre.
Earlier on March 5, in an attempt to echo the Opposition's voice in unison, nine leaders of eight political parties wrote to PM Modi on the arrest of former Delhi Deputy Chief Minister Manish Sisodia in the excise policy case, and alleged that the "misuse" of the central agencies suggests that the country has "transitioned from being a democracy to an autocracy".
"We hope you would agree that India is still a democratic country. The blatant misuse of central agencies against the members of the opposition appears to suggest that we have transitioned from being a democracy to an autocracy," the leaders wrote.