As oldest Indian trade body, we aid and facilitate anybody to understand more about J&K: Manik Batra Director, Batra Group & Chair ASSOCHAM J&K
14 July, 2023 | Anupam Shrivastava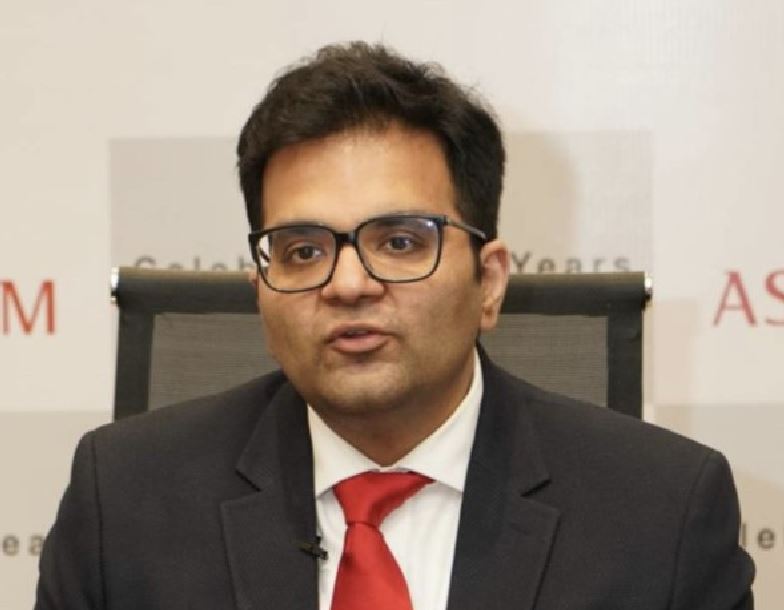 NewsX A-List had the opportunity to interview Mr. Manik Batra, the Managing Director of Batra Group and Chairman of ASSOCHAM.
NewsX A-List had the opportunity to interview Mr. Manik Batra, the Managing Director of Batra Group and Chairman of ASSOCHAM. Mr. Batra, shared his insights on managing multiple roles as a businessman and the future plans for Batra Group.
When asked about managing various responsibilities, Manik Batra highlighted the importance of delegation and having a strong core team. He stated, "We have a top management team working under me who report to me. I take regular feedback from them on different businesses, how they are operating, how we are functioning, if there needs to be any change or anything needs to be taken care of. So I think in today's world, delegation is very important and you need to have a very good core team, who you can delegate the work and you can work across multiple verticals."
Regarding Batra Group, Mr. Manik provided an overview of its diverse business ventures. The group was established in 1911 and started as a petroleum dealership for Hindustan Petroleum. Over time, they diversified into logistics, healthcare, and automobile dealerships with Toyota Kirloskar Motors and TVS. Batra Group operates across India and employs around 3500 people.
Reflecting on changes in the business landscape of Jammu and Kashmir, Manik Batra noted a significant shift since he joined the industry in 2005. He observed a change in the perception of J&K from being considered a small tier-2 or tier-3 city to now witnessing the growth of big businesses. The current government has launched several schemes, including a Central Sector Scheme that attracts foreign and Indian investors. Mr. Batra highlighted the expanding market, increased investment, and growing employment opportunities, indicating ease of doing business in the region.
Mr. Batra also discussed his role as the Chairman of ASSOCHAM J&K Chapter. ASSOCHAM, one of the oldest trade bodies in the country, aids and facilitates those interested in understanding investment opportunities in J&K. They provide knowledge about policies and processes in the region. Additionally, the organization interacts with the government and trade bodies, keeping them updated on the latest changes and opportunities within the Union Territory of J&K.
Offering advice to new-age entrepreneurs, Manik Batra stressed the importance of thorough market research and data analysis before venturing into business. He emphasized the need to focus on regional opportunities rather than blindly imitating successful startups from other regions. Mr. Batra encouraged starting slowly, with a research-driven approach, and gradually expanding while studying the market.
When asked about the dos and don'ts of doing business, Mr. Batra highlighted the significance of understanding the market, customer behavior, and building a competent team. He cautioned against overinvesting in areas such as marketing without grasping the basics of business. Additionally, he advised against hasty expansions and recommended waiting a couple of years to plan expansion if the business is performing well.
Looking ahead, Manik Batra shared the future plans for Batra Group, expressing the intent to expand into Information Technology (IT) services. Recognizing IT as the future, the group is exploring various IT services, including Software as a Service (SaaS) and IT implementation projects. Aligning with the changing landscape, Batra Group aims to stay ahead by embracing IT services.
In conclusion, Manik Batra, with his extensive experience in diverse business sectors, shed light on effective management strategies, the growth of Batra Group, the evolving business environment in Jammu and Kashmir, his contributions to ASSOCHAM, advice for new entrepreneurs, and the future plans of Batra Group in the IT sector.