Manipur Landslide: Death Toll rises to 28, 38 are still missing
2 July, 2022 | Pravina Srivastava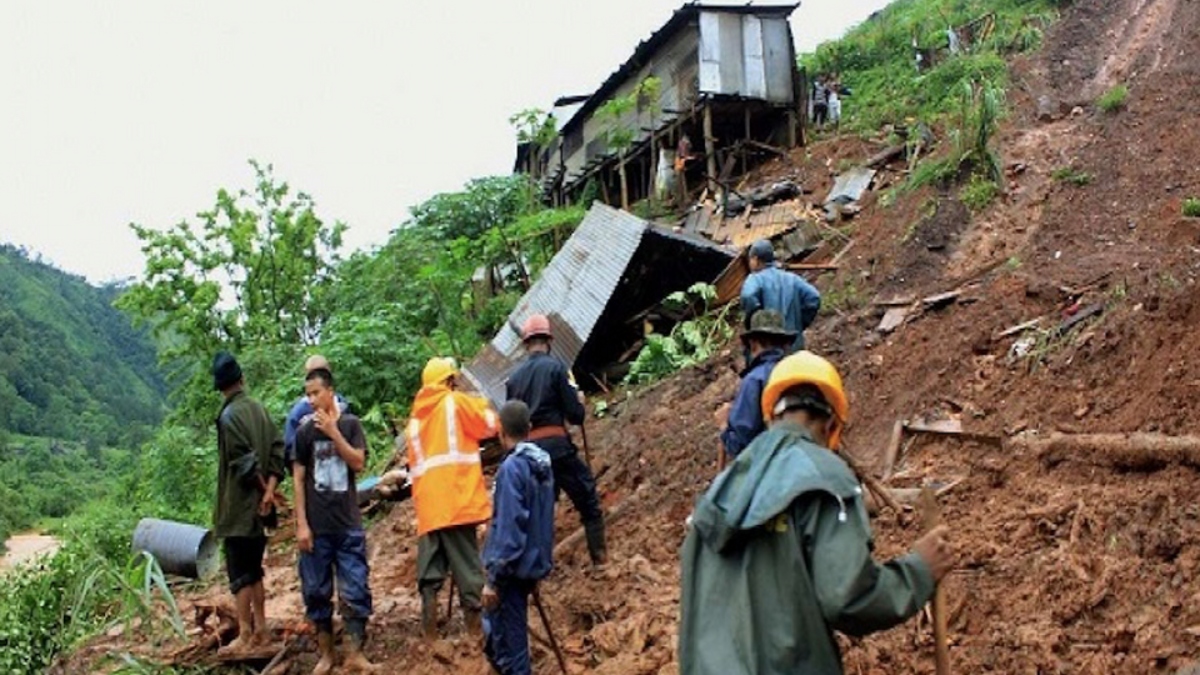 Death count due to a massive landslide at a Territorial Army Camp in Manipur's Noney district increased on Saturday as 24 people
The death count due to a massive landslide at a Territorial Army Camp in Manipur's Noney district increased on Saturday as 24 people had been killed and 38 remained unaccounted for in the landslide at a railway construction site in Manipur's Noney district, according to authorities.
Officials stated that more teams were sent to the Tupul location to help with the search and rescue efforts.
However, Defence official in Guwahati said that the Assam Rifles, the Territorial Army, the SDRF, and the NDRF are all still conducting searches at the scene.
In addition to effectively using through-wall radar, he added that a search and rescue dog was also being deployed. Five civilians and 13 members of the Territorial Army have so far been successfully rescued.
He added that bodies of 18 members of the Territorial Army and six civilians had been found. The search for 26 civilians and 12 missing members of the Territorial Army went on, he added.
Two IAF planes and an Army chopper transported the remains of 14 troops, including a junior commissioned officer, to their hometowns, according to the spokeswoman.
One service member's body was transported by road to the Manipur district of Kangpokpi.
The statement stated that the slain servicemen received full military honours at Imphal before the corpses were sent to their last resting places.
At the Territorial Army Camp beside the Tupul yard railway construction site, a landslide occurred on Wednesday night. The Indian Army, Assam Rifles, Territorial Army, and the national and state disaster forces have increased their efforts to rescue people who are still trapped beneath the rubble.