Manipur security forces release 12 KYKL cadres after mob confrontation
25 June, 2023 | Priya Rani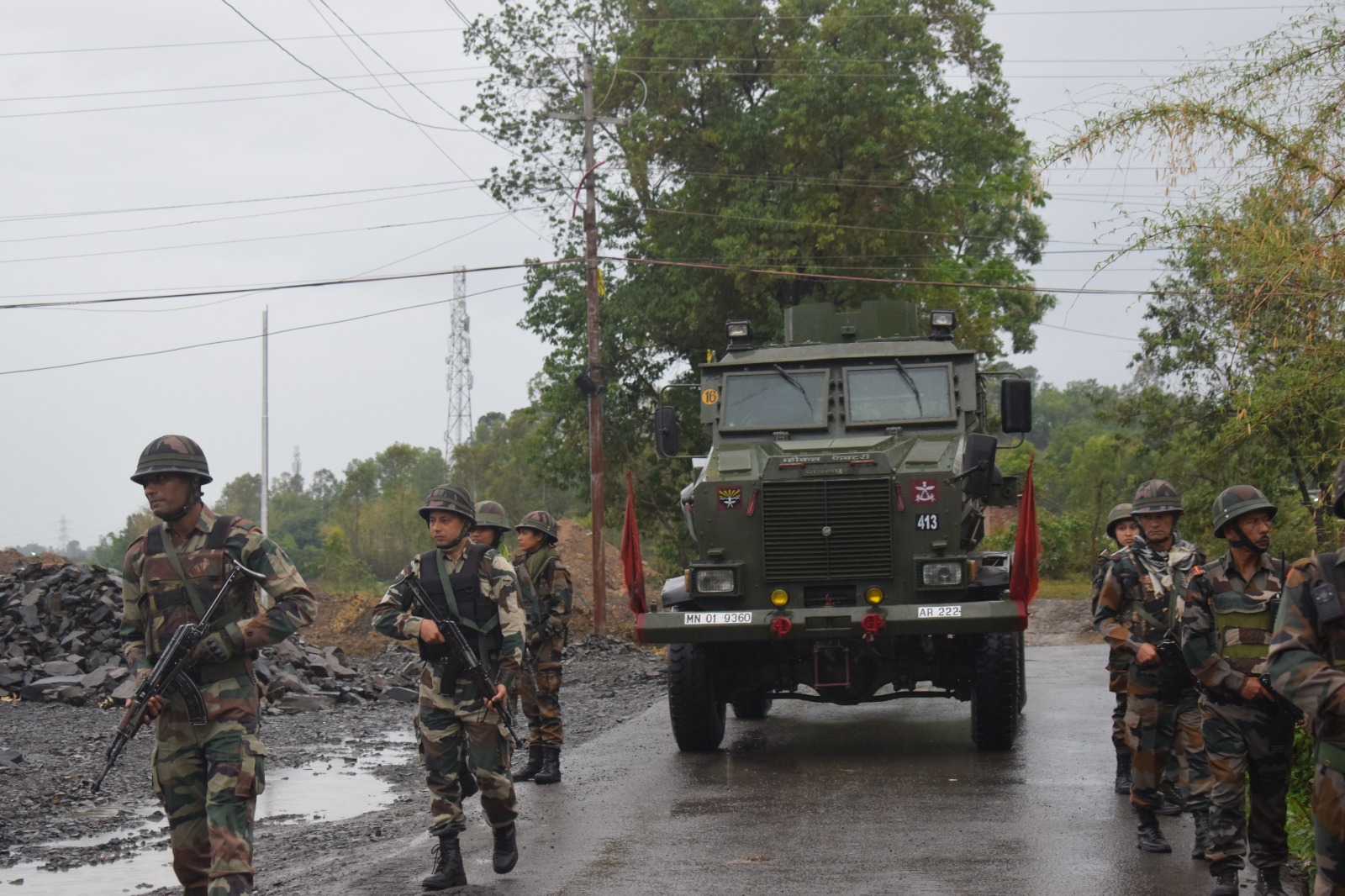 The incident underscores the complexities of maintaining peace and order amidst volatile situations.
In a recent incident in the Imphal East district of Manipur, security forces launched a search operation targeting the Kanglei Yawol Kanna Lup (KYKL) insurgent group. However, the operation took an unexpected turn when an enraged mob of over 1,200 people, predominantly led by women, encircled the area and prevented the operation from proceeding. Consequently, the security forces were compelled to release the 12 apprehended KYKL cadres to local leaders, as stated in an official release by the Defence PRO.
Acting on specific intelligence, the search operation was carried out in the village of Itham, located 6 kilometers east of Andro, on the morning of June 24. The forces successfully seized a significant cache of arms, ammunition, and war-like stores. The official release read, " the area was cordoned off to minimize disruption to the local residents. The operation resulted in the capture of 12 KYKL cadres, along with their weaponry."
Despite repeated appeals by the security forces to the aggressive mob, they were unable to proceed with the operation. "Keeping in view the sensitivity of the use of kinetic force against a large irate mob and envisaged casualties due to such action, the officer on the ground made a considerate decision to hand over all 12 cadres to the local leader. Own columns lifted the cordon and left the area with weapons and war-like stores, recovered from insurgents," it read.
According to the press release, one of the apprehended individuals, self-styled Lt Col Moirangthem Tamba, also known as Uttam, was positively identified. The release revealed him as the mastermind behind an ambush on the 6th battalion of the DOGRA case in 2015.
The official release commended the operational commander for displaying the humane face of the Indian Army, as the decision to release the cadres aimed to avoid collateral damage and prevent the situation from escalating further amidst the ongoing unrest in Manipur.
In light of this incident, the Indian Army appealed to the people of Manipur to assist the security forces in maintaining law and order, thereby contributing to the restoration of peace and stability in the region.