Delhi Court denies bail to Manish Sisodia citing unquestionable evidence of involvement
28 April, 2023 | Anupam Shrivastav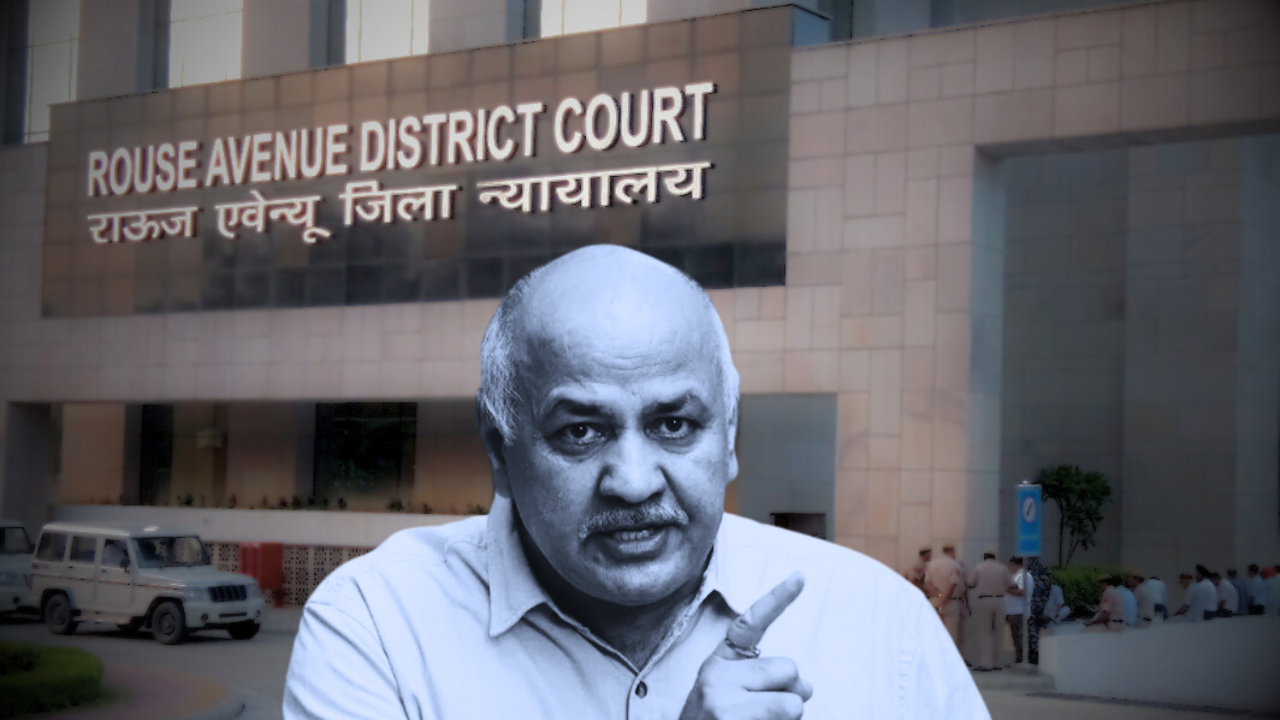 Manish Sisodia's bail application in money laundering case under investigation by ED was denied on Friday by Rouse Avenue Court.
The Rouse Avenue Court denied bail to Delhi's former Deputy Chief Minister Manish Sisodia in a money laundering case relating to the Excise scam on Friday, noting that speaks volumes of his involvement in commission of the offence.
"this case of economic offences has serious repercussions upon the general public and society at large as the evidence collected during investigation speaks volumes of his involvement in the commission of the said offence" court said.
The court also noted that certain proof is alleged to have came out during the probe which shows that some of the kickback or bribe amount received by the South lobby was spent or utilized in connection with the AAP's electoral campaign in Goa, and that certain financial payments through hawala channels were allegedly transferred to Goa for bearing the said expenses, and that some bogus invoices are claimed to have been produced as a cover-up for the cash amounts transferred.
Manish Sisodia roped in Vijay Nair to carry out cash transactions, Court notes
It appears that the cash transfers were carried out on the instructions of the co-accused Vijay Nair, who was the representative of the applicant and the AAP and also the Media In charge of AAP and looking after the work related to said elections, and he also roped in a company named M/S Chariot Productions Media Pvt. Ltd. managed by the co-accused Rajesh Joshi to do election-related promotion work and other tasks for the party during said elections, as the court noted.
Thus, in light of the foregoing, the serious nature of the allegations stated, and the applicant's role in the aforementioned criminal conspiracy, his involvement in actions pertaining to the generation, acquisition, and use, etc. of the above proceeds of crime within the meaning of Section 3 of the PMLA and that the court is of the considered opinion that even if the rigors and restrictions contained in U/S 45 of the PMLA are viewed and construed reasonably, the prosecution has still been able to show a genuine and prima facie case for the applicant's involvement in the commission of the alleged offence of money laundering.
Manish Sisodia's bail application in money laundering case being investigated by the ED was denied on Friday by Special Judge MK Nagpal.
Manish Sisodia's bail plea in a money laundering case regarding alleged irregularities in the drafting and implementation of GNCTD's excise policy was heard at the Rouse Avenue Court.
After hours of questioning at Tihar Jail, the Enforcement Directorate (ED) detained former Delhi deputy chief minister Manish Sisodia in the liquor policy case on 9 March.
The CBI had previously arrested Sisodia as part of its continuing probe into suspected irregularities in the formulation and implementation of the National Capital Territory of Delhi's (GNCTD) excise policy.