SC gives red signal to concrete paver blocks in Matheran ESZ area
24 February, 2023 | Archana Raj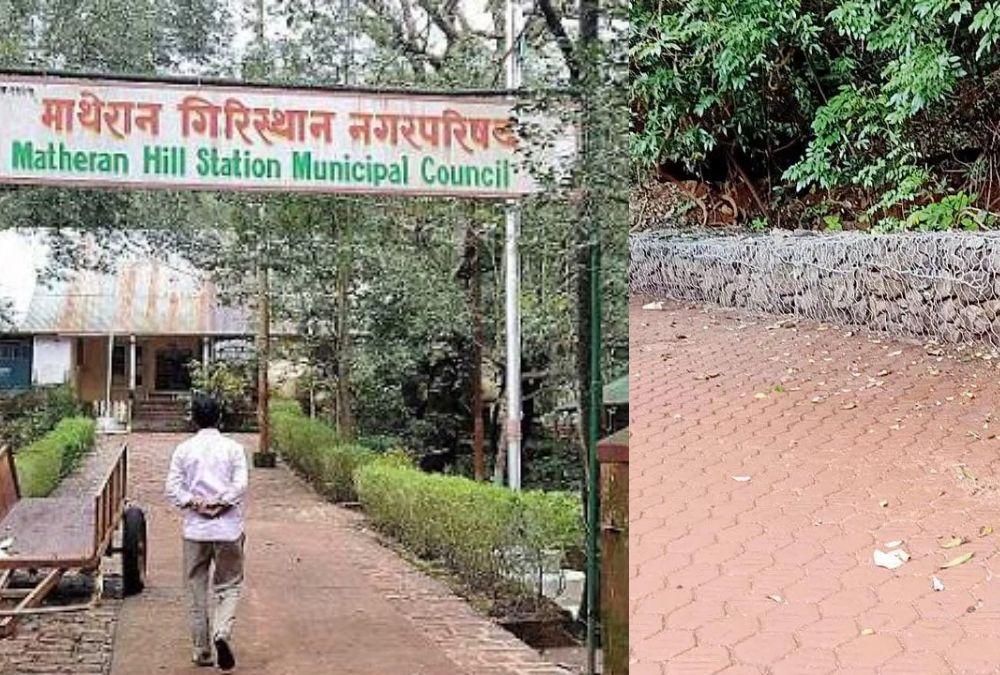 SC Green bench issues stay on the laying of concrete paver blocks in the Matheran Ecologically Sensitive Area
SC Green bench issues stay on the laying of concrete paver blocks in the Matheran Ecologically Sensitive Area (ESZ)
Three representative associations of horsemen ("ghodawala sangathans") in Matheran sought the directions. An application has been filed seeking a modification of the order dated 12th May 2022, which was passed on an application from the Shramik Rickshaw Chalak-Malak Sevasanstha (a representative body of hand rickshaw pullers) permitting the implementation of an e-rickshaw pilot project in Matheran ("pilot project"). On behalf of the Applicants, advocate Shyam Divan argued that the Hon'ble Court failed to consider the historical perspective and the unique nature of Matheran. It was argued that the absence of motor vehicles and the use of horses, toy trains, and other methods of transportation made this the only pedestrian hill station in Asia. 'In essence, the charm of hill towns can be defined by their ability to commute and reach various sightseeing locations spread throughout the hills.'
According to Divan, 'such heritage ideation needs to be preserved, as the introduction of the said e-rickshaws is at risk of destroying Matheran's innate ethos. The said cheaper mode of transportation will thus disrupt the peacefulness of the hill town by the constant rumble of these motorized vehicles, effectively disrupting the hill town's peace.' 'Matheran is essentially being motorized by the pilot project,' he argued.
Furthermore, Divan said that in order to facilitate e-rickshaw plying in the Matheran ESZ, the Municipal authorities have paved the roads with paver blocks, thereby permanently altering the ecology of the ESZ. A major concern of Divan's was that under the guise of the pilot project, such widespread construction activities in the Matheran ESZ had rendered nugatory all the efforts that had been undertaken to protect the ecology and environment of the Matheran ESZ over the years.
On the contrary Ld. Amicus, K. Parameshwar argued that Matheran residents are suffering due to the lack of transportation. He said that relying solely on non-motorized transport for essential commodities like vegetables or LPG cylinders, or for school children's commute, reflected a colonial mindset. In his proposal, he advocated replacing hand-pulled rickshaws with eco-friendly e-rickshaws instead of deprecating the age-old practice of using hand-pulled rickshaws.
Mr. Parameshwar also submitted that at the time of the declaration of Matheran as an ESZ, the concept of e-vehicles was not there, and there was no reason why today, when e-vehicles are easily available, the same not be considered for plying in such eco-sensitive zones.
Having considered the said submissions, the Hon'ble Bench directed the Monitoring Committee to submit a comprehensive report on the e-rickshaws pilot project and the laying of paver blocks within eight (8) weeks of the Notification S O No 133(E) dated 4th February 2003 issued by the Ministry of Environment & Forests, Government of India.
The Applicant ghodawala sangathans were represented by Mr. Shyam Divan, Ld. Sr. Adv. along with Ms. Nina Nariman, Adv. and were briefed by a team from M/s Karanjawala & Co. Advocates led by Ms. Tahira Karanjawala, Principal Associate along with Mr. Arjun Sharma, Principal Associate, Mr. Shreyas Maheshwari and Mr. Ritwik Mohapatra, Associates.
The State of Maharashtra was represented by Mr. Siddharth Dharmadhikari, Ld. Chief Standing Counsel. Mr. K. Parmeshwar, Adv. appeared as the Ld. Amicus Curiae in the matter.