"May the year ahead bring joy, exceptional health,": Modi extends greetings on 'Poila Boishakh'
15 April, 2023 | Pragati Singh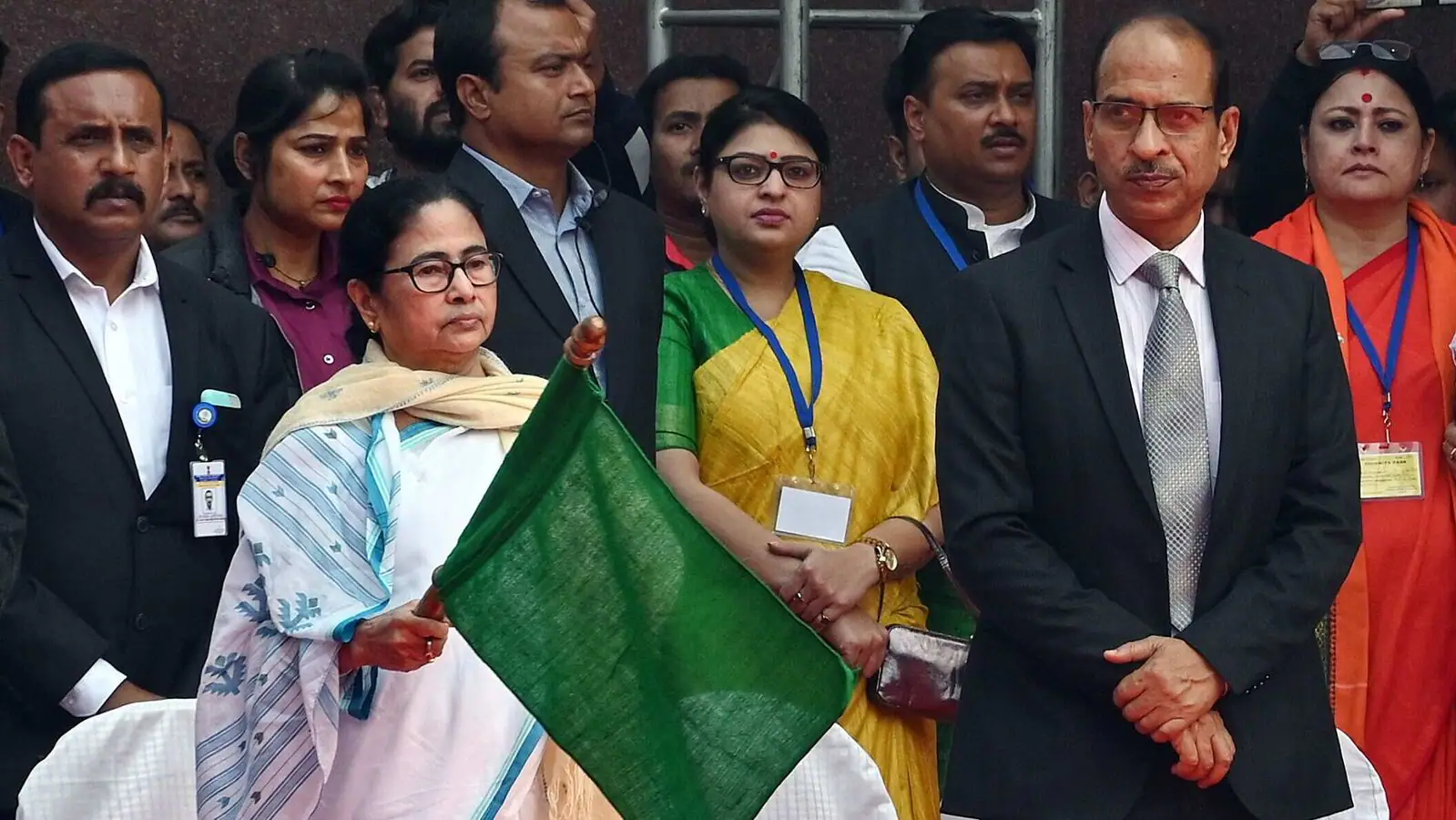 Modi wished everyone happiness and good health on the occasion of 'Poila Boishakh' on Saturday.
Prime Minister Narendra Modi wished everyone happiness and good health on the occasion of 'Poila Boishakh' on Saturday. Taking to Twitter, PM Modi said, "Shubho Nabo Barsho! May the year ahead bring joy and exceptional health. The Bengali culture and heritage are admired all over. As a new year commences, I pray for everyone's happiness and good health. Shubho Nabo Borsho."
'Poila Boishakh' marks the start of the traditional New Year for Bengali-speaking people all over the world, who celebrate it with zeal. The first day of the first month (Baishakh) of the lunisolar Bengali calendar, 'Poila Boishakh,' falls on Saturday this year.
The first day of the year is considered the most auspicious, according to Bengali Sakabdi.
'Poila Boishakh' is celebrated by Bengalis all over the world, regardless of geographical location, but the occasion is especially meaningful for Bengalis in Bangladesh and Bengali-speaking areas of India such as West Bengal, Tripura, and Assam.
Homes are cleaned and decorated to welcome the Goddess Lakshmi and Lord Ganesha on 'Noboborsho' (New Year). The front door is adorned with alpana, a type of painting made with rice and flour.
People dressed in new clothes visit temples on New Year's Day to pray and receive God's blessings. Various cultural and artistic performances mark the auspicious day. People visit their relatives and exchange "Shubho Nobo Borsho" (Happy New Year) greetings.
Traditional Bengali cuisine is prepared at home, and restaurants, particularly in Kolkata, serve authentic Bengali cuisine that is a gastronomic delight. Shopkeepers begin the day with Lakshmi-Narayan and Ganesh pooja, wishing for a prosperous year ahead.
They begin new business accounts in the name of God. To bring good fortune in business, priests draw a Swastik symbol with vermilion on trader's accounts book. According to a tweet from the All India Trinamool Congress, West Bengal Chief Minister Mamata Banerjee visited the Kalighat Temple in south Kolkata late Friday and offered prayers.
"She extended her heartfelt wishes for a healthy, energetic and blessed year ahead. Let's embrace the new year with optimism & resolve to create a brighter tomorrow for our beloved state," the AITC official tweeted.
Meanwhile, on 'Poila Boishakh,' the Raj Bhavan in Kolkata opened its doors to the public.
"Bengal has walked in the new dawn during this 'Nobo Borsho'. The youth power has been unleashed and the youth will see that peace and harmony are established in society. Bengal will regain its glory," said West Bengal Governor CV Ananda Bose.
On the occasion of 'Poila Boishakh' in Udaipur on Saturday, Tripura Chief Minister Manik Saha offered prayer at Mata Tripura Sundari Temple.