MCD poll results: Counting of votes for 250 wards begins
7 December, 2022 | Pravina Srivastava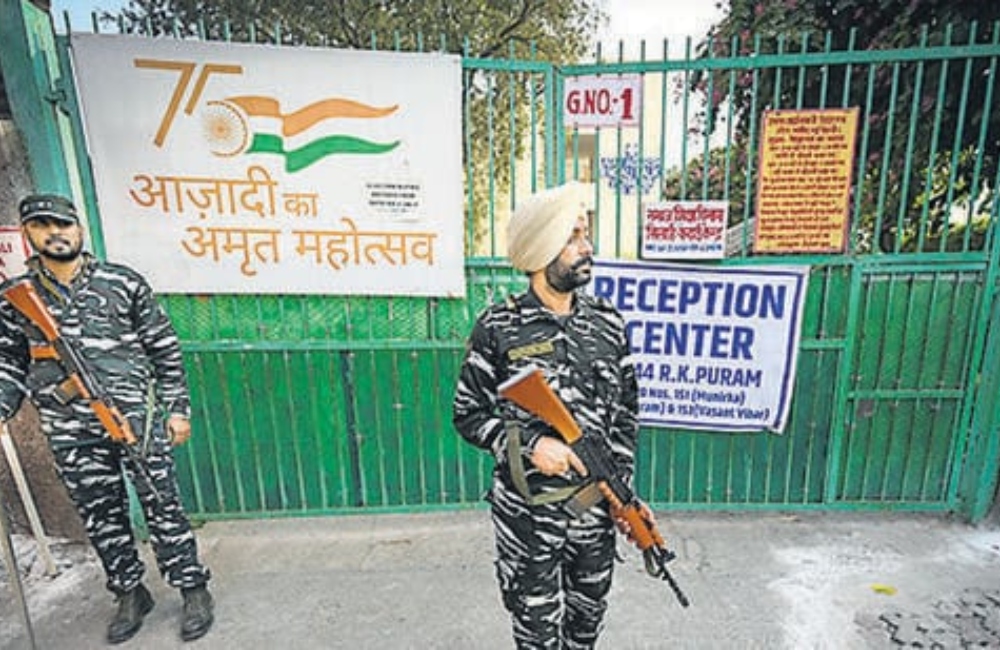 The counting of ballots in the 250 wards began at 8am today
Municipal Corporation of Delhi (MCD) votes counting has begun today, with BJP hoping to preserve its 15-year-long control in the national capital's municipal body and the Aam Aadmi Party hoping to form its own 'double-engine' administration in the city.
The high-decibel struggle that took place in the election campaign ahead of the polls on December 4, witnessed both parties' (BJP, AAP) claims and counter-claims of winning the elections, but it all comes down to December 7, when the election results will be disclosed. The counting of ballots in the 250 wards began at 8am today. The first trends are expected within an hour, with the complete findings due by midday. The Delhi Police has increased security to guarantee the smooth counting of ballots.
Earlier on December 4, polls for 250 wards of the national capital were held, with around 50% voter turnout and a total of 1,349 candidates in the running. However, with exit polls forecasting an AAP victory in the MCD polls, the low voter participation may not be a sign of pro-incumbency.
The Congress party, which is primarily concerned with the success of Bharat Jodo Yatra, was not expected to be a major opponent in the latest polling. The party is expected to win barely a few seats.
However, the high-stakes municipal elections are often viewed as a three-way race between the BJP, AAP, and Congress.
The Commission has set up 42 counting centres across the city for the counting. The Commission has already dispatched 68 Election Observers, under whose supervision the Returning Officers will count ballots in the presence of candidates or their agents.
In addition, the Commission has stationed 136 engineers from Electronics Corporation of India Limited (ECIL) at these counting centres to address any technical difficulties with the EVMs that may develop during the voting process.