MCD Results: BJP's 15 years hegemony ends as AAP gets majority
7 December, 2022 | Pravina Srivastava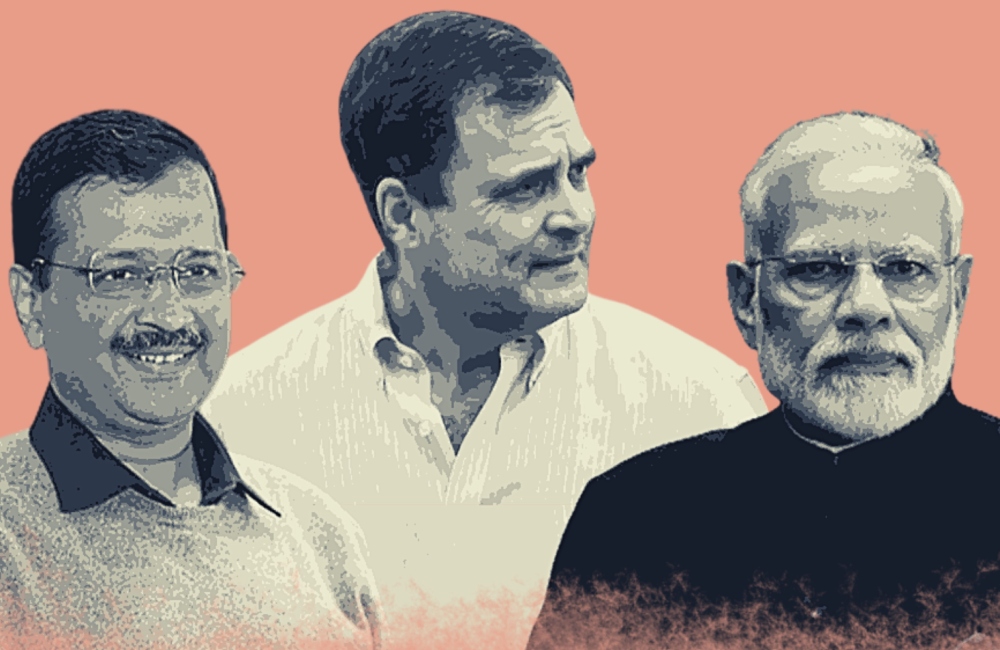 AAP won a majority in the Municipal Corporation of Delhi polls on Wednesday, ending the Bharatiya Janata Party's (BJP) 15-year hegemony in Delhi's civic body
The Aam Aadmi Party won a majority in the Municipal Corporation of Delhi polls on Wednesday, ending the Bharatiya Janata Party's (BJP) 15-year hegemony in Delhi's civic body.
According to the most recent Election Commission figures, AAP has won 126 wards out of 250 so far. BJP, which has ruled the local body since 2007, managed to gain 97 seats, with the party ahead by 6 seats as of 2 p.m., and so faces loss in the MCD elections after 15 years.
Celebrations began at the Aam Aadmi Party office in the national capital even before the final results were announced, as trends indicated that the party would take over the MCD from the BJP.
Party workers gathered in front of the office to celebrate, dance, and yell slogans in support of party president Arvind Kejriwal.
In a tightly contested struggle, the BJP began the day by leading in the first trends for about an hour; however, the trends began to alter as the AAP seized the lead and kept it until the final results were released.
As the counting began at 8 a.m., both parties held out hope, with the BJP claiming victory for the fourth time and the AAP expressing confidence in winning the elections.
"BJP has responded today that the people of Delhi vote for those who work, not those who malign. The BJP fielded MPs, Ministers, the CBI, and the ED, yet the people of Delhi chose the AAP. The people have responded appropriately to the BJP's charges levelled against Kejriwal. We will transform Delhi into the most beautiful city in the world" stated Raghav Chadha.
The high-decibel struggle that took place in the election campaign ahead of the polls on December 4 saw both parties (BJP, AAP) claim and counter-claim victory, but it all came down to December 7 when the election result was published.
Earlier on December 4, polls for 250 wards of the national capital were held, with around 50% voter turnout and a total of 1,349 candidates in the running. However, low voter turnout did not prove to be a pro-incumbency signal.