Meghalaya polls: Income support for women, increased pension and more in BJP manifesto
15 February, 2023 | Pragati Singh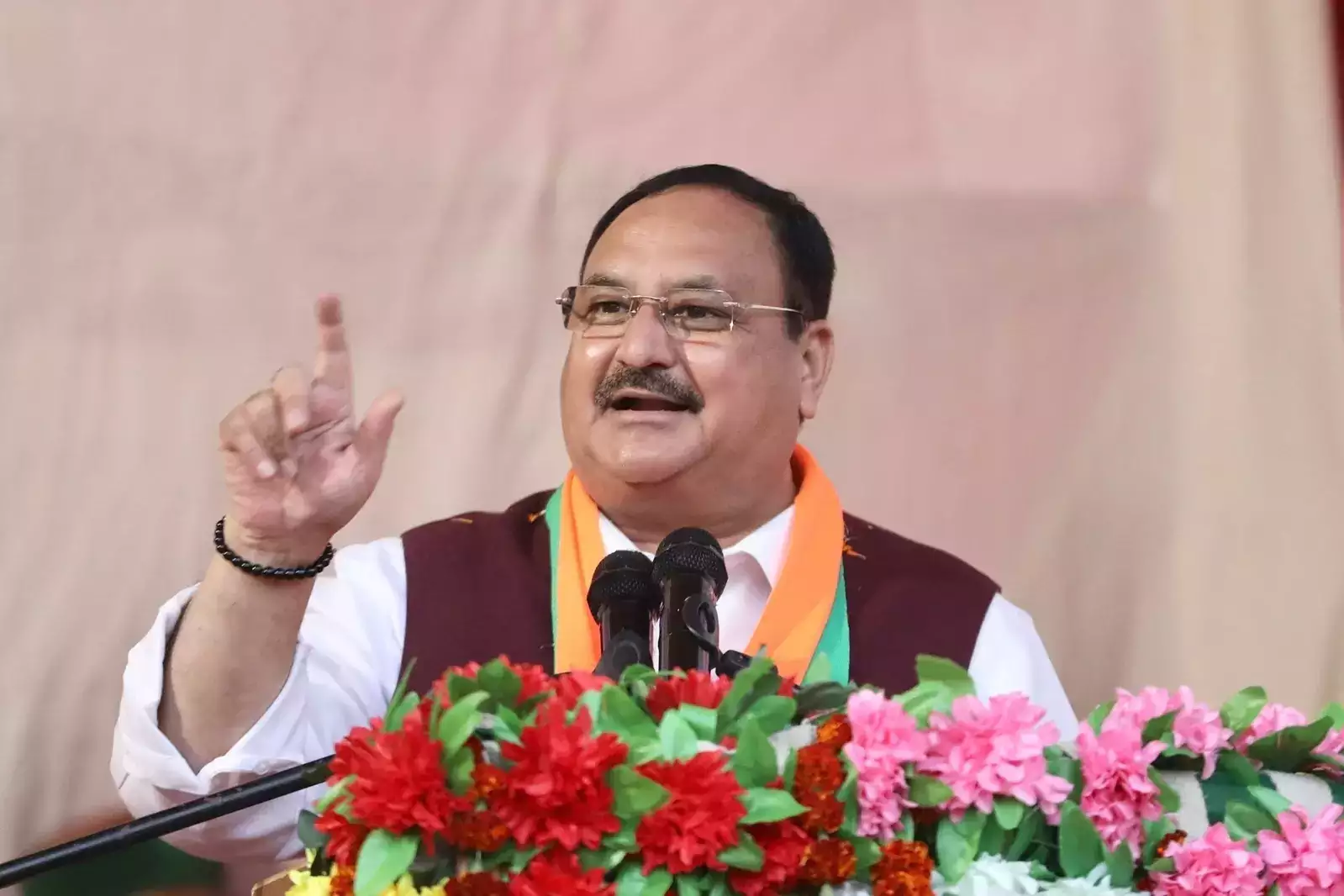 Elaborating on the manifesto titled 'eMpowered Meghalaya', Nadda said the 'M' in its name signifies "Modi for Meghalaya".
JP Nadda, the national president of the BJP, released the manifesto for the upcoming Meghalaya Assembly elections in the state capital Shillong on Wednesday. Elaborating on the manifesto titled 'eMpowered Meghalaya', Nadda said the 'M' in its name signifies "Modi for Meghalaya". The BJP national president stated at the unveiling of the party's poll pledges that the potential of the Northeast state, which is rich in culture and tradition, has not been adequately harnessed and utilised to date.
He stated that there is much to be done in the state because there is so much room for growth.
"Corruption is also a major issue, which has posed a hindrance to the development of Meghalaya," Nadda said. He added that the BJP wants to work towards a corruption-free Meghalaya by delivering strong governance. He added that a strong Meghalaya could only be created by a strong BJP government.
"We need to raise visions of Mega Meghalaya, we have to think big. Speed, scale and skill, all have to come together if we are to take Meghalaya to its promised state," the BJP national president said.
While emphasising the importance of the state machinery in bringing about these changes, he also stated that the people must be satisfied with the administration.
"To ensure that this happens, we have promised in our manifesto to implement the 7th Pay Commission in Meghalaya and disburse salaries on time," Nadda added.
The BJP will increase the benefit under the Centre's flagship 'Kisan Samman Nidhi' scheme by Rs 2,000 per year, in addition to the already allocated amount of Rs 6,000.
"For women empowerment, we have promised to introduce the 'Ka Phan Nonglait' scheme for our mothers, sisters and daughters. It is named after the Khasi Hills' first freedom fighter.
When a girl child is born, the family will receive a Rs 50,000 bond, and the child will receive free education from KG to PG, he said, adding that the beneficiaries of the 'Ujjawala' scheme will also receive two free LPG cylinders each year.
Special Economic Zones will be established to empower youth, and many industrial units will be established in the state to create job opportunities, he added.
If the BJP wins power, Nadda plans to implement a scheme that will provide annual financial assistance of Rs 3,000 to landless farmers and an annual grant of Rs 6,000 to fishermen.
"In order to empower widows and single mothers, we will also launch a support scheme under which financial assistance of Rs 24,000 will be provided annually," he added.
Nadda also stated that pensions for senior citizens would be doubled, and that income support would be provided to women. A Special Task Force, led by a retired Supreme Court judge, will also be formed to investigate all corruption cases in the state, according to Nadda.
He went on to say that the BJP will turn Meghalaya into a "peaceful, developed, and prosperous" state. Earlier on Tuesday, Trinamool Congress MP Derek O'Brien released their party's manifesto for the Meghalaya elections, promising to fulfil all of their campaign promises within 100 days if elected.
Meghalaya, along with Nagaland, will vote on February 27. The votes, along with those from Tripura, will be counted on March 2.