Translucia and Sunovatech Announce to Build a Metaverse and Talent Ecosystem
28 October, 2022 | Pranay Lad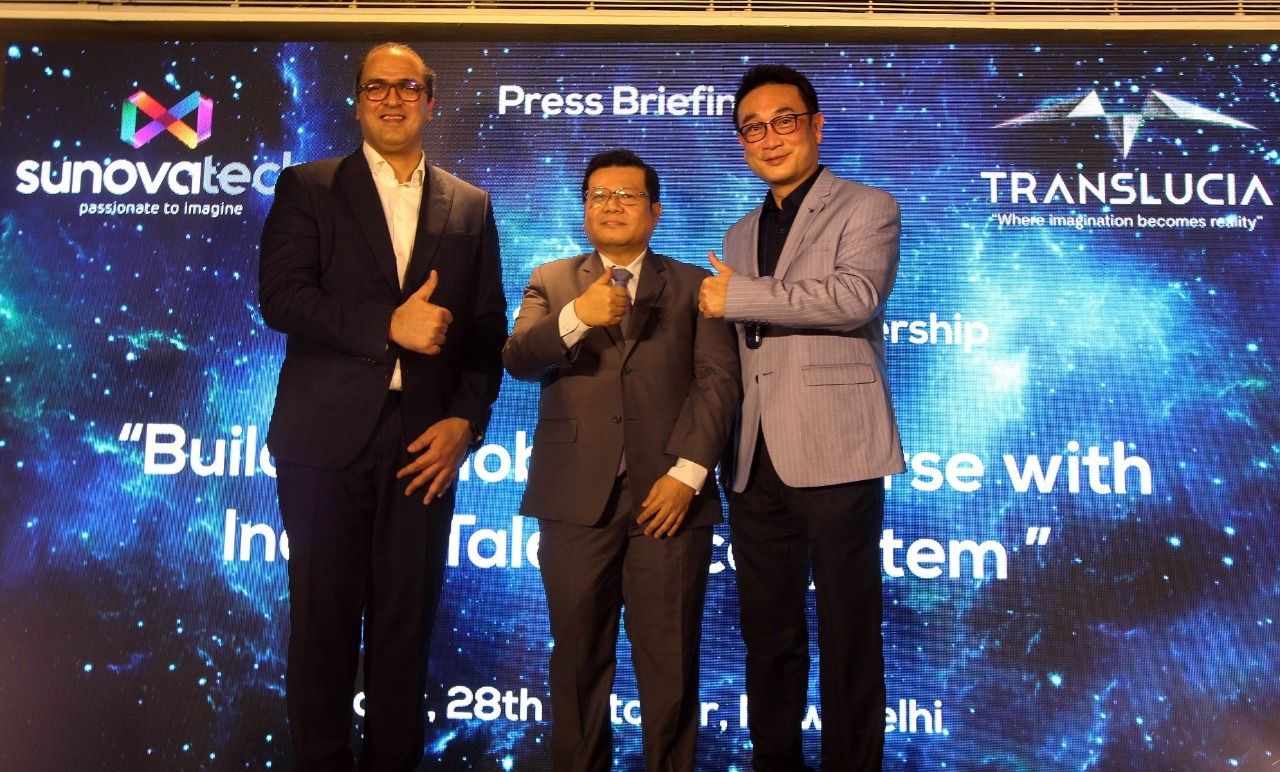 Rishi Ahuja, Founder & MD, Sunovatech; Mr. Thirapath Mongkolnavin, Minister, Royal Thai Embassy; Dr. Jwanwat Ahriyavraromp, Founder & CEO of T&B Media Global and Founder of Translucia
Following the recent announcement of their alliance, Sunovatech India, an immersive and extended reality firm, and Translucia, the metaverse developer subsidiary of T&B Media Global (Thailand), today announced a number of initiatives to grow the metaverse and talent ecosystem.
Translucia has teamed with companies all around the world to develop a thorough ecosystem with metaverse components to establish a $3 billion virtual reality. For the creation of 3D objects, settings, and modules for the Translucia metaverse, Sunovatech will serve as a production hub. In order to contribute to the creation of a complete ecosystem, the cooperation will also bring together significant corporations and startups that specialise in related metaverse technology. Businesses from a variety of industries, including healthcare, education, the arts & culture, technology, and real estate, will be included in the engagement.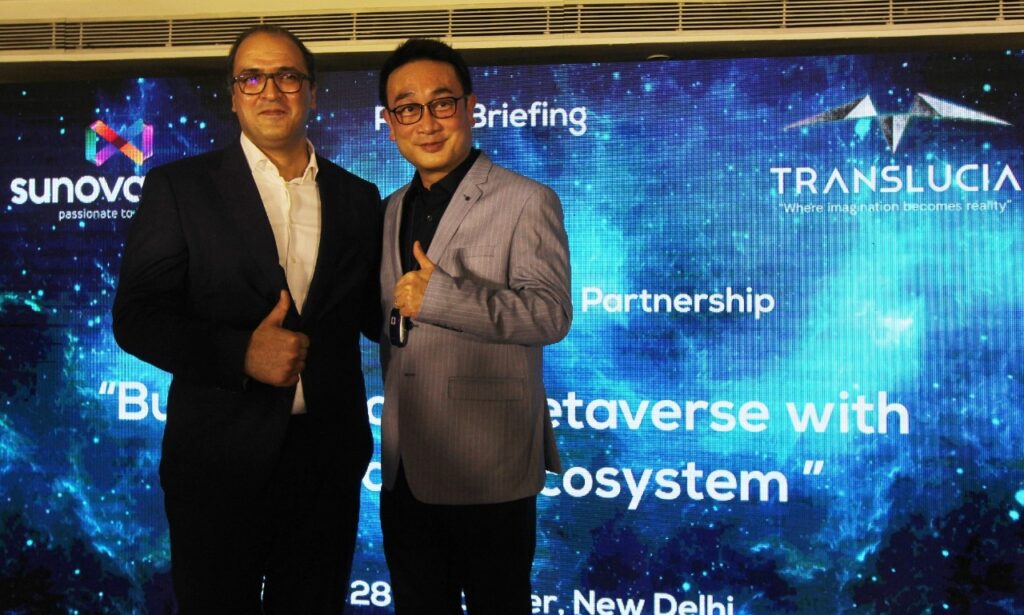 Businesses have entered the space due to the growing interest in metaverse projects around the world. In order to bring the unreal community together under one roof, Translucia and Sunovatech's alliance will work with startups, industry experts, and the connected ecosystem. By the beginning of next year, they hope to establish a special Virtual Experience.
In accordance with the collaboration, Translucia has committed to giving assistance, working together, and investing in order to jointly expand the Translucia metaverse to a worldwide level. Sunovatech, which has more than 20 years of experience, will create a 3D virtual reality experience for Translucia. Using its amazing Unreal engine technology development and specialists, Sunovatech, which specialises in 3D modelling and rendering design, will help with the creation of 3D assets and environments for visualising.
"We have partnered with businesses across the globe in technology infrastructure development, creativity, interactive user experience, finance, and economics/tokenomics to build a US$3 billion interconnected metaverses, and we believe India is a perfect destination to explore talent that would help to accelerate our project," said Dr. Jwanwat Ahriyavraromp, Founder and CEO of T&B Media Global and Founder of Translucia. It takes a lot of work to create a metaverse, and this alliance will make it possible to bring together experts in all the connected fields on one platform.
Sunovatech's founder, Mr. Rishi Ahuja, commented on the development, saying, "We are eager to begin this new chapter of partnership where we will interact with the Indian ecosystem working on metaverse and other immersive technologies. There are currently between 50 and 60 businesses operating in this sector in India. Our ultimate goal is to collaborate with them to create something that can compete on a global scale using the knowledge of each and every one of these companies.
We also look forward to developing a robust talent ecosystem as part of this cooperation. India is home to a sizable talent pool for technology, and with new age technologies like metaverse, AR/VR, etc. playing a big role for the future prosperity of countries. Sunovatech will serve as Translucia's entry point into India and its expanding metaverse ecosystem.