Michael Jackson used 19 phoney IDs to buy narcotics: Documentary
30 August, 2022 | Pravina Srivastava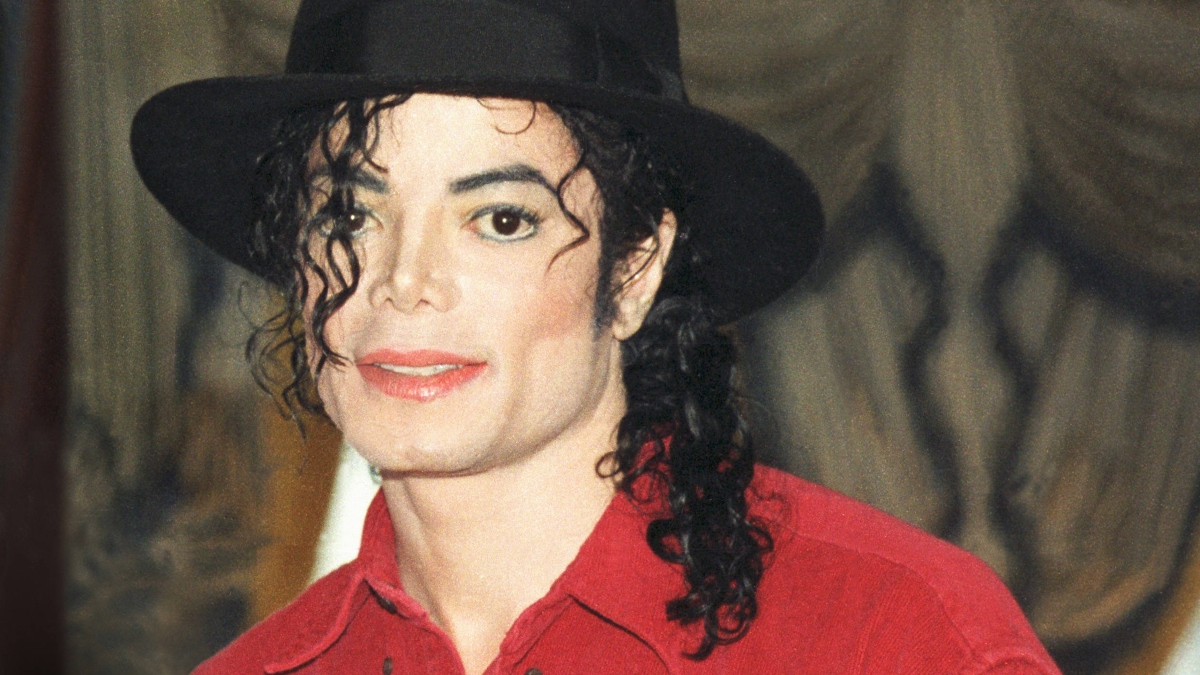 After shocking the whole world with his sudden death in late June 2009, a new documentary claims that Michael Jackson obtained narcotics using 19 phoney IDs
After shocking the whole world with his sudden death in late June 2009, a new documentary claims that Michael Jackson obtained narcotics using 19 phoney IDs.
The 'King of Pop,' who was 50 years old, was discovered unconscious in his Los Angeles home, having experienced a heart arrest brought on by the anaesthetic propofol, which was apparently frequently prescribed by Jackson's doctor, Conrad Murray. Jackson's death was determined to be a murder, and Murray was found guilty of involuntary manslaughter and given a four-year prison sentence, serving just under two of those years in jail.
Although Murray was given the blame for Jackson's death, a new documentary titled "TMZ Investigates: Who Really Killed Michael Jackson" that will air on Fox next month claims that Jackson had been abusing drugs in alarming amounts for most of his life and was allegedly given easy access to do so by a variety of other doctors, some of whom never spent a day in jail following the legend's passing.
The LAPD investigator investigating Jackson's death, Orlando Martinez, was quoted in the New York Post as saying, "It's a lot more nuanced than just: Dr. Murray was at his bedside when he died."
He went on to say that "Years of circumstances had been building up to his passing, and all of these different medical specialists had let Michael set his own terms and obtain the medications he desired whenever and wherever he desired. They are all to blame for his death today."
Jackson had been ingesting propofol in 'Gatorade'-size bottles at the time of his death, according to Ed Winter, the assistant chief coroner for LA County. According to Murray, propofol was the only way he could get to sleep, especially while he was getting ready for a tour. In many ways, the medical profession encouraged his fixation with the drug.
As per the documentary, Jackson was reportedly addicted to various narcotics during his career.
In an interview with TMZ Executive Producer Harvey Levin in November 2009, renowned Hollywood dermatologist Arnold Klein admitted to giving the superstar the opiate Demerol as well as other drugs. Levin said it was "normal" for MJ to go get high on Demerol "for hours at a time" in Klein's office.
Additionally, it was found that Klein reportedly maintained false records on Jackson as their relationship shifted from one of a doctor and patient to one more akin to a friendship. According to Winter, Jackson constructed 19 fictitious identities to get various medicines, and Klein maintained an unique journal detailing which prescriptions were filled under each fictitious name.
"Michael used doctor shopping to obtain all of these medications. He saw several different physicians, and he would go to "Doctor A" and request a sedative, then go to "Doctor B" and maybe request the same one, " asserts Jackson's plastic surgeon Dr. Harry Glassman.
Things came to a head in 2009 when Jackson was getting ready for his "This Is It" tour and his behaviour started to cause director Kenny Ortega concern. "Strong indications of paranoia, anxiety, and obsessive-like behaviour are present. The best course of action, in my opinion, is to immediately bring in a reputable psychiatrist to assess him "In an email, Ortega expressed his worry over the rehearsals.
Jackson continued to practise for the tour that had sapped him so much until the day before he passed away on June 25. This was another contributing reason to his own end.
According to the source, Martinez acknowledged that Murray had unfairly suffered as a result of events that weren't entirely his fault. We knew that other doctors had carried out what Dr. Murray had done, and that they had done so for many years, he continued.
Read Also : Iran cancels flights to Iraq's Baghdad due to riots
ANTIVIRAL DRUG TECOVIRIMAT EFFECTIVE IN TREATMENT OF MONKEYPOX SYMPTOMS, FIND RESEARCHERS